2020 was tough, but it wasn't all bad. Let's take a look back at some of the highlights…
The last 12 months have been a little different. We stayed at home, we missed celebrations, we home-schooled, we Zoomed, we wondered if life would ever return to normal. But through it all we supported, we adapted, we walked, ran and cycled to raise funds, and we continued to be there for those who needed us most.
Although Covid-19 kept us apart from loved ones, the pandemic also helped to bring us together.
January
The year began with the excellent news that we are now feeding more than 1.6 million children in classrooms around the world!

February
You generously supported our Together with Turkana campaign to help feed more hungry children in northern Kenya.
With your help, we started feeding at an additional 144 nursery schools in the Turkana region and welcomed more than 18,900 new children to the Mary's Meals family.
March
As schools and offices around the world closed to prevent the spread of Covid-19, our international team had to quickly adapt to working from home.
Together, we found new ways to raise awareness, fundraise and feed the children who rely on Mary's Meals.
Mary's Meals Canada also reached an exciting milestone, bringing on board a new Executive Director.
April
Despite the challenging global circumstances, we launched a brand new feeding program in Niger! Working with our partner Grandir Dignement, we began providing vulnerable children in the country's prisons with a daily meal while they learn.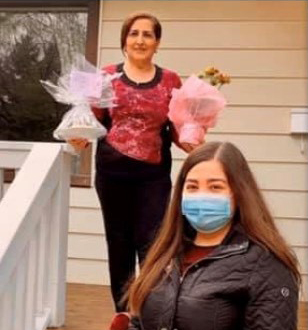 At Mary's Meals Canada, we launched Little Acts of Kindness. This ongoing initiative provides a means for Canadians to give back to their communities while raising awareness of the work of Mary's Meals around the world.
May
This month there were more exciting updates reagarding our COVID-19 response from our program countries. Staff and volunteers were working around the clock to ensure that children could enjoy Mary's Meals at home.
June
Our new film, Love Reaches Everywhere, featuring Hollywood actor Gerard Butler, was a big hit! We joined him on a journey through Haiti and Liberia to meet some of the people at the heart of Mary's Meals.
July
In a throw-back to an earlier film, we caught up with Lette in Malawi, who you remembered from Child 31.
August
On August 4th, an explosion ripped through the port area of Beruit in Lebanon. The blast killed more than 200 people and injured thousands of others.
Although the office of our partner organization, Dorcas, was damaged, no staff were hurt. Despite the disruption, we continued working together to feed Syrian refugee children and their Lebanese classmates at schools and education centres in the city.
In more positive news, hundreds of supporters across Ireland took part in a socially distanced walk to Knock. Step by Step raised more than €121,612 – enough to feed 6,645 children for a whole school year!
September
This month was exciting for the global Mary's Meals family. Our founder's new book GIVE: Charity and the Art of Living Generously, by Magnus MacFarlane-Barrow, was published.
October
This month, Mary's Meals Canada launched a month of Meaningful Meals, connecting Thanksgiving, World Porridge Day and World Food Day, and encouraging Canadians to make their meals more meaningful.
Raylene from Fredericton helped to give thanks and feed hungry children by organizing a hugely successful Apple Cider Day in Fredericton, New Brunswick.
November
A state of emergency was declared as a result of violent unrest in the Tigray region of Ethiopia, where we provide more than 16,000 children with daily meals.
Circumstances in the region remain dire. We are continuing to monitor the situation closely and are keeping all those affected by the ongoing conflict in our thoughts and prayers.
Mary's Meals Canada launched our JOY...to the World event, featuring brilliant artists from across Canada who creatively introduced our Big Family Christmas campaign.
December
Super-supporter Felix from Germany took on a four-week festive fundraising challenge for Mary's Meals. The 32 year-old, who is paralysed from the neck down, swapped his wheelchair for a walking machine and smashed his original fundraising goal in just a few days. He has already raised €136,500 – enough to feed more than 7,450 children for a whole school year – and money is still coming in! This uplifting story touched our Mary's Meals family around the globe.
And Felix wasn't alone – with your help, we ended the year with a record-breaking Big Family Christmas.
Thousands of supporters from around the world set places at our virtual dinner table thanks to our supporters, giving more than 15,200 children a new year filled with hope.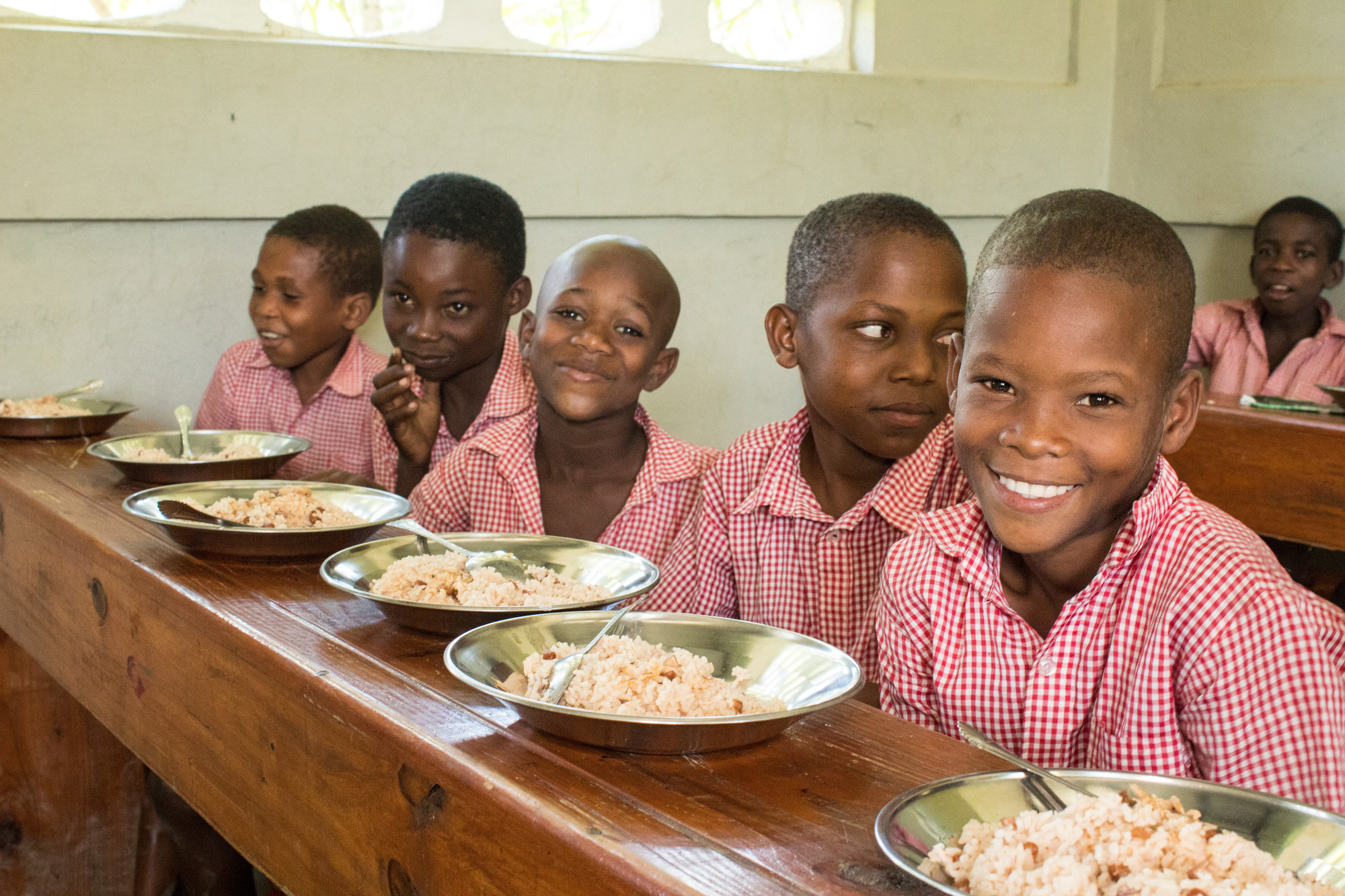 It has been a challenging year, but thanks to our global family we've been able to keep our promise to those that already depend on Mary's Meals – and bring life-changing meals to even more children along the way.
Thank you. We couldn't have done it without you.