$26.40 is all it costs for us to feed a child for a whole school year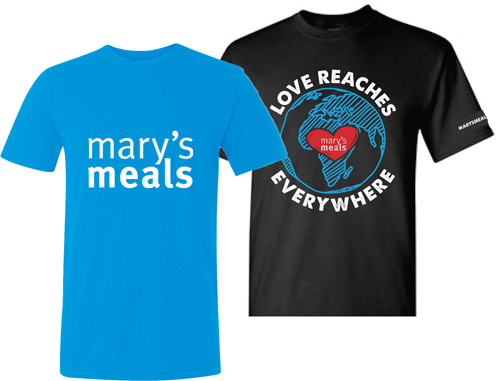 To celebrate the release of our new film, Love Reaches Everywhere, we're offering free t-shirts to all supporters who set up a monthly recurring donation of $20+ for one year.
Donate by Credit Card
To make a donation by card simply click the button below and follow the instructions.
By Direct Debit
Regular/monthly recurring donations help us plan for long term, life-changing projects.
To give a monthly donation through your bank account, please complete the Direct Debit form and return via email or postal mail.
By post
Please send a signed cheque payable to "Mary's Meals Canada" along with the completed form to one of our offices:
Mary's Meals Canada
PO Box 76144
Millrise RPO
Calgary, AB
T2Y 2Z0
You can help us reach many more children by covering the cost of feeding a whole school.