This World Refugee Day, we look at some of the refugee children in our Mary's Meals family and their stories.
The world is experiencing unprecedented movement among communities. War, persecution, human rights violations or violence have forced more than 100 million people worldwide to become displaced from their homes, leaving learning, employment and stability behind. The number of refugees crossing borders in search of safety has soared to 26.6 million, the highest ever recorded.
World Refugee Day – a day designated by the United Nations – has been marked globally since 2001. Each year on 20 June, World Refugee Day highlights the bravery of people forced to uproot themselves when they can no longer live in the place they call home and underlines the basic human right to seek safety in another country.
Almost half of all refugee children (48%) remain out of school. Mary's Meals serve some of the world's most vulnerable and difficult to reach children in places of education. In countries including Malawi, Lebanon and Thailand, our meals reach children who are either refugees themselves or children of refugees. The promise of a daily meal gives them a reason to return to the classroom and pursue an education amid the chaos and disruption of their new-found lives.
Family united by porridge in Malawi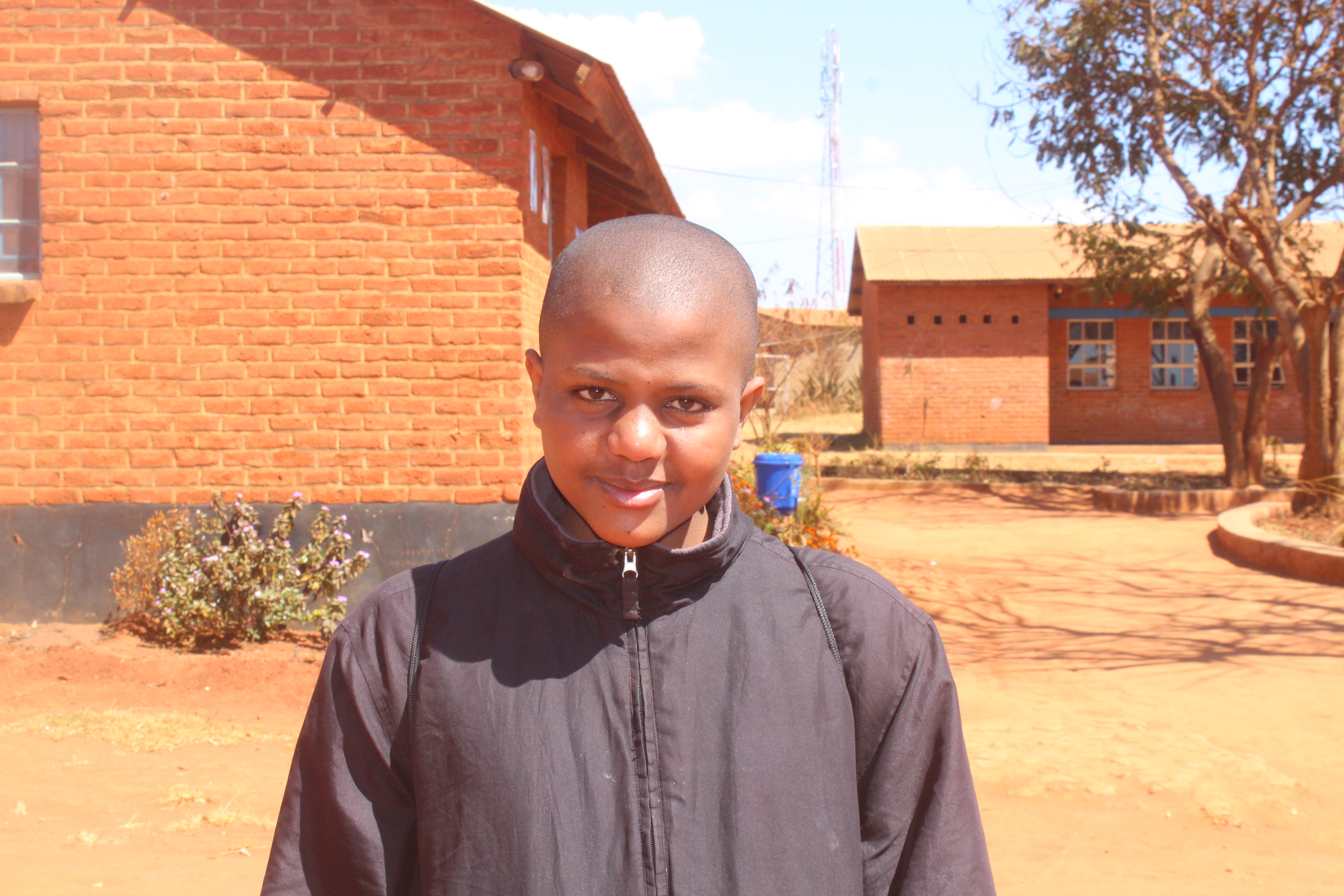 Thatched roofs, orange brick and dusty tracks stretch as far as the eye can see at Dzaleka, Malawi's first refugee camp. Established in 1994, the settlement was built in response to an influx of people fleeing genocide and wars in Burundi, Rwanda and the Democratic Republic of the Congo. Today, the cramped and overcrowded camp is home to more than 48,000 people from east and southern African countries – four times its intended capacity – many of whom have endured traumatic journeys to get there. For some, the promise of safety is not always guaranteed on arrival at the settlement, and people can fall victim to human trafficking networks and exploitation.
Children are among those seeking refuge in Dzaleka, forced to find their way in a foreign country, far from home, unsure if they will ever return. The assurance of a daily nutritious meal from Mary's Meals has been changing the story for children at a school in Dowa – where a majority of learners are refugees from Dzaleka Refugee Camp – since 2007. Yunus, a flourishing learner at the school, is driven by the promise of a warm meal each day that fuels his dreams of becoming an engineer.
He says: "I am originally from Somalia, but I am now living in Dzaleka camp in Dowa. My family arrived in Malawi in 2010 when I was three years old.
"I never knew my father as he passed away during the war when I was very young. My mother told me that we travelled by bus from Somalia. She told me that it was not an easy journey. At times we walked long distances to save on transportation costs until we arrived in Malawi.
"In this school, I have fellow learners from Rwanda, Burundi, the Democratic Republic of Congo, Malawi, Somalia, and many more countries, and despite the different nationalities, we are all treated equally by the teachers and the communities. I enjoy the lessons here. They make us feel at home. I work hard in class.
"Another factor that unites the learners is the phala (porridge). The provision of phala brings us learners together as a family. As we queue to receive and eat the phala together, we become family. 'The family that eats together, stays together.'"
Reaching the vulnerable in Lebanon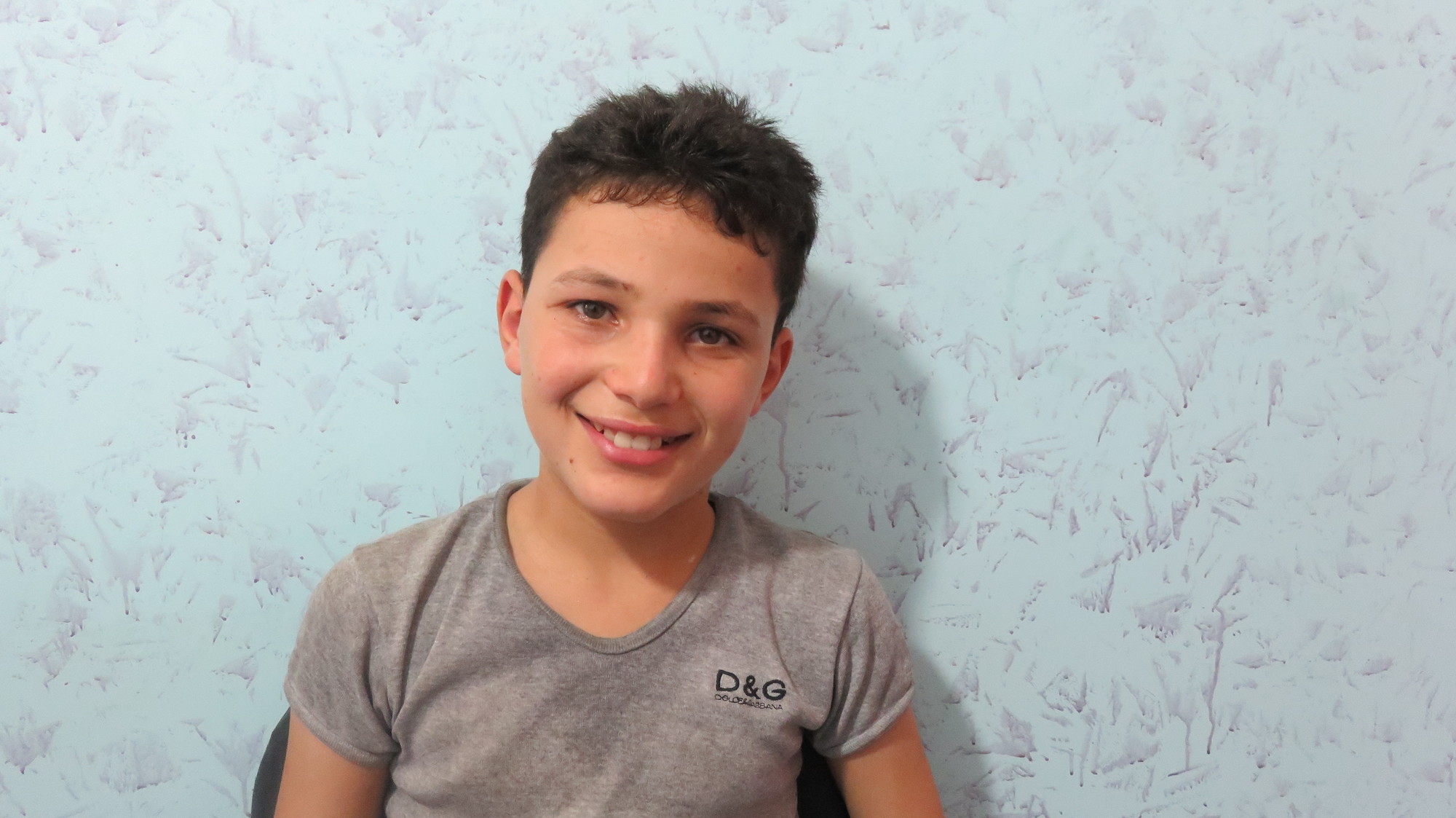 Thousands of miles away in the Middle East is Bourj el-Barajneh, Lebanon, one of the country's Palestinian refugee camps. It was established in 1948 in response to the Nakba, known as the 'Catastrophe', when Palestine was invaded, and tens of thousands of people were expelled from their homes. The camp is crammed into one kilometre of land, housing between 35,000 and 40,000 refugees – a far cry from its intended 10,000 capacity. The congested streets around the camp weave in and around the packed residential buildings which are smothered by a sea of electrical wires trailing so low, residents often have to duck to avoid them.
Not only has the camp provided shelter for generations of Palestinian refugees, but it also houses Syrian families fleeing the country's unrelenting civil war, pushing the camp's resources and space well beyond their limits. Lebanon's refugee population is one of the largest concentration of refugees per capita in the world and includes around 1.5 million Syrian refugees. Day-to-day life for the camp's inhabitants is extremely challenging because of poor infrastructure, limited job opportunities and a lack of medical and educational facilities. More than half of the country's refugee children are unable to pursue their primary education because of economic hardship.
Together with our partner, Dorcas, Mary's Meals provides life-changing meals to almost 1,500 vulnerable children, aged three to 14, affected by the civil war in neighbouring Syria in places of education. This includes a community centre within the Bourj el-Barajneh refugee settlement where 12-year-old Tarek lives.
He shares a two-roomed house with his parents, three brothers, two sisters, aunt and three cousins. Tarek says: "I used to live in a big house in Syria. We had a garden and I used to go to the beach with my uncle. Now I live in the camp in a small house, with one bedroom and one living room."
Tarek attends an informal education centre in the settlement and receives a sandwich wrap served with fresh fruit or vegetables each school day from Mary's Meals – a powerful incentive to come to class.
He tells us: "I like everything in the school. I like the teachers and I like to play with my friends, Hasan, Yamen and Ahmad. I like the food at school. It makes me stronger and I will stay healthy. The food helps me concentrate and study more. I like learning new things. My favourite subject is science. If I didn't come to school, I would miss my teachers and my friends.
"It is important to come to school to learn and to get a good job. I'd like to open a vegetable shop in the future and if I come to school, I can learn how to make good calculations."
Chasing a secure future in Thailand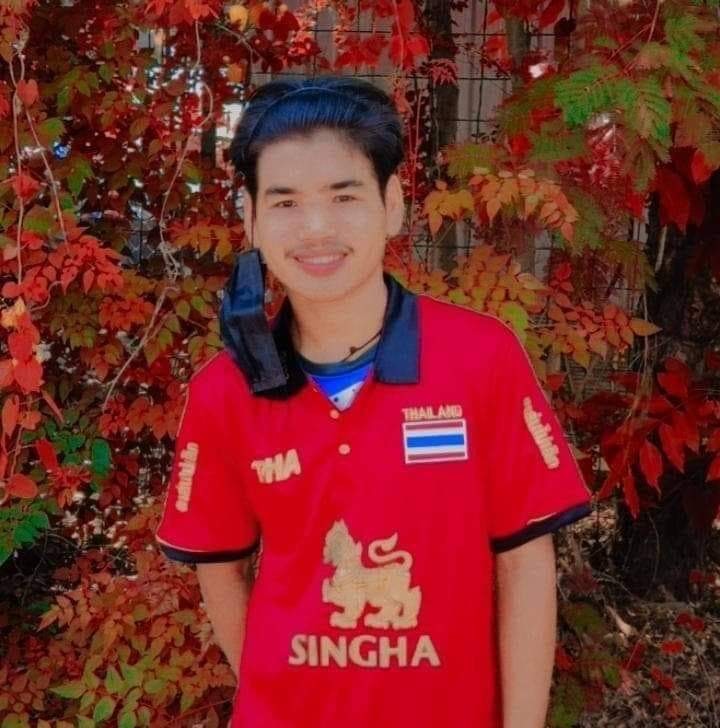 Myanmar in Southeast Asia has struggled to recover from the effects of multiple crises in recent years. Political unrest, climatic events, high fuel prices, unemployment and unsafe living conditions have pushed large swathes of individuals and families from Myanmar into Thailand. Living conditions for those who have made the treacherous journey are extremely challenging, as many families face financial hardship and rainy seasons cause untold damage to their inadequate housing and food supplies.
Many of the children who receive our meals in Thailand are refugees from Myanmar, or family members of refugees who have not always been accepted into Thai schools. Our school feeding program in Thailand is delivered through our partner, the Living Water Foundation, and provides a social safety net for migrant families, protecting their children from exploitation. The schools where Mary's Meals are served are in Rangsit, Sattahip, Thau Rua, and Samut Sakhon. Like any refugee child, settling into a new environment is challenging as it is here, where the children of Myanmar refugees can't speak or understand the Thai language. Encouraging these vulnerable children to the classroom through the promise of Mary's Meals is a vital step towards a brighter future, as they learn both how to speak and write in Thai – essential skills to secure work and a means of income.
Aung came to Thailand as a baby, his family having fled Myanmar under a cloud of tension and violence. He counts himself among the lucky children given the chance to embrace written and spoken Thai language skills from a young age, by attending school. His learning was disrupted by the Covid-19 outbreak when he accepted a job in a factory to support his family's money troubles, but his desire to learn never faltered. Now, he attends lessons every Saturday where he can meet his friends and enjoy his daily meal.
Aung says: "I came here when I was little with my parents and at first, I missed my friends, but now Thailand is like my second home.
"My parents approached me about the family's financial hardship and said there was a job vacancy for me. For this reason, I left school to support my family, but I come every Saturday when the school has activities and I can see my friends. People at work do not look down on me because I have Thai language skills. I am grateful to those who support us with lunch meals, rice and curry at school.
"Our future is vague because we cannot go back to Myanmar for now. Survival is more important than dreams for us now."