World Porridge Day 2023 and the Power of Porridge
Every year on October 10th we celebrate World Porridge Day! Every day schools across our feeding programs will receive their daily meal of Likuni Phala - a corn and soya blend porridge fortified with vitamins and minerals.
What is Porridge?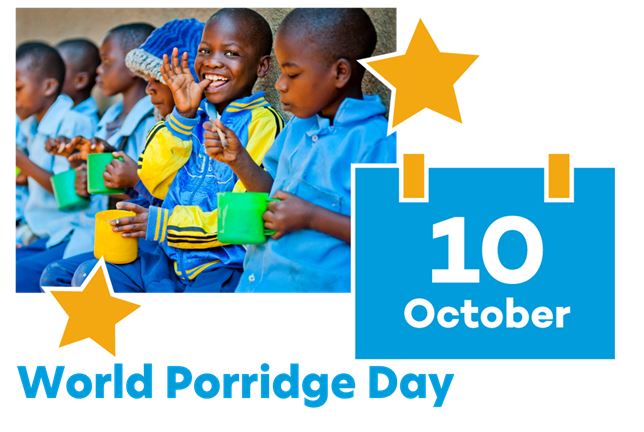 Porridge is a Scottish dish, traditionally made from porridge oats or oatmeal (finely ground oats), water and salt. Many Scots often eat porridge in lots of different ways, such as with sugar, fruit, honey, and jam.
Porridge is mostly served for breakfast but can be eaten at any time of the day. It's very quick to make and is a healthy choice with lots of vitamins and minerals.
Porridge oats are incredibly nutritious and high in carbohydrates, giving us lots of energy that's released slowly throughout the day. They also include lots of beneficial fibre which we need for digestion.
Its origin can be traced back to ancient Africa and Asia, and over time, it has evolved to include a variety of grains and regional flavours.
The Golden Spurtle is the trophy for the annual World Porridge Making Championships in Carrbridge (village in Scotland).
Traditionally, Scots porridge is served in a wooden bowl and stirred with a wooden stick called a 'spurtle' and served hot with salt, sugar, honey, cream or even whisky.
Why we celebrate the power of porridge
Mary's Meals provides one good meal every school day for hungry children living in 18 countries around the world. The promise of these meals attracts children to the classroom, where they can gain an education and grow up well-nourished and well-educated to become the men and women who will lift their communities out of poverty. In Malawi, Zambia and Zimbabwe we serve the little ones steaming mugs of vitamin-enriched porridge, helping them to learn and grow. We know that porridge has the power to change lives.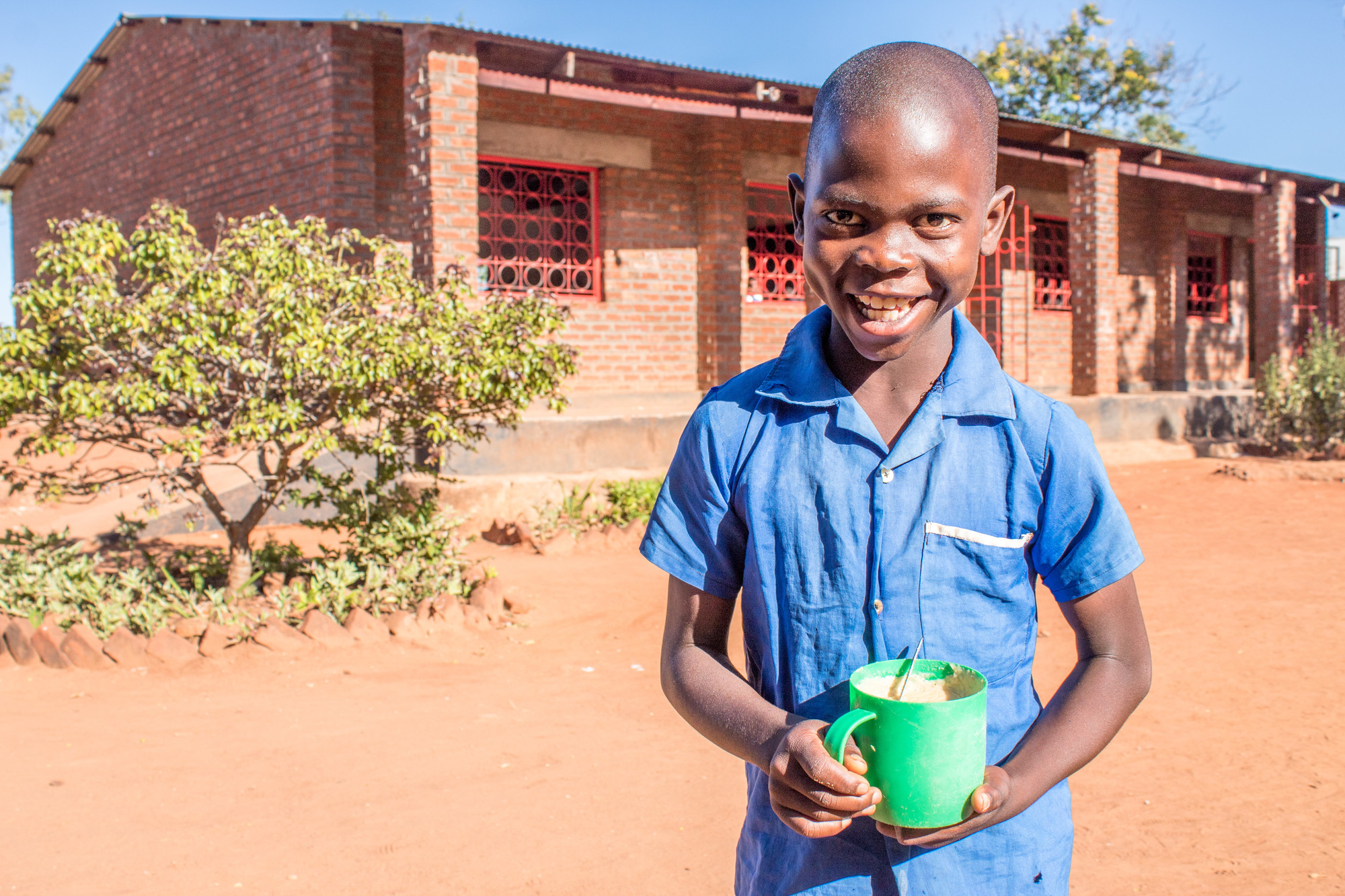 For Simeon from Malawi, the nutritious porridge he receives from Mary's Meals is a lifeline. Even when there is nothing to eat at home, the 10-year-old is guaranteed a filling and nutritious meal each day at school. He says: "Porridge takes away my hunger. When I come to school hungry, it gives me strength. I concentrate better in class when I have eaten." Daily school meals fill Simeon's empty stomach, helping him to gain a precious education and follow his dreams. "School is important because it helps you make your future," he says. "My favorite subjects are English, math and Chichewa. I want to be a doctor when I finish school, so I can help sick people."
The world is facing an unparalleled hunger crisis and in the communities Mary's Meals serves the situation is critical. Over the past three years, conflict, COVID-19, and climate concerns have converged to create world hunger on an unprecedented scale. The situation has been made worse by the supply chain issues brought about by the war in the Ukraine and by the spiraling costs of living worldwide.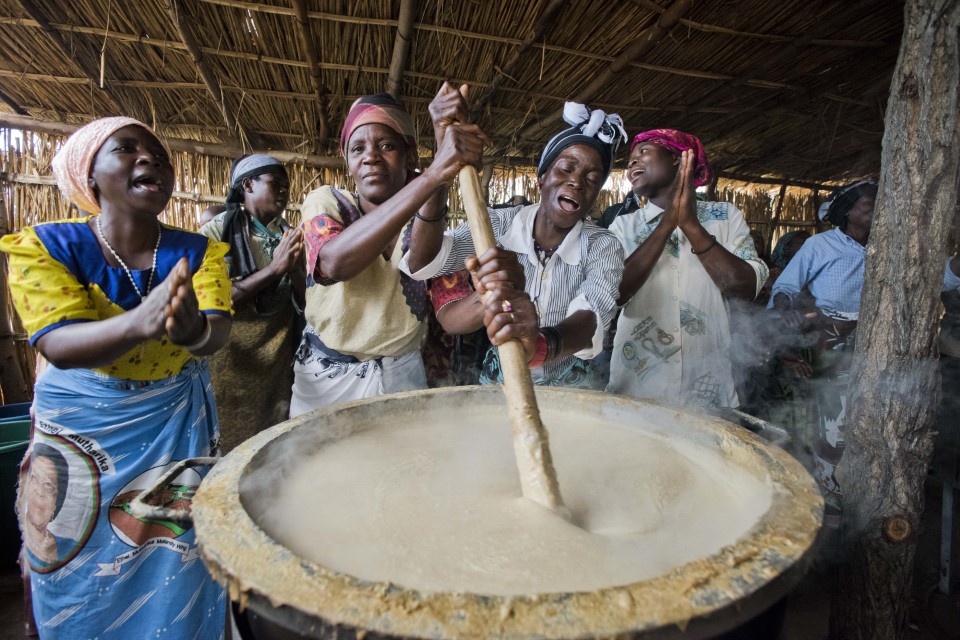 Mary's Meals brings together people from all walks of life to reach the most vulnerable children - at risk of being forgotten - with life-saving meals. They firmly believe this is possible - even the current climate - because of their love for the hungry child and their confidence in the innate goodness of people.