This World Environment Day, we are sharing four ways our incredible partners are working to protect the environment.
World Environment Day
This World Environment Day (June 5), people around the world are coming together to celebrate the richness of the Earth's natural resources and highlight environmental issues. These include the ever-growing need to protect the health of ecosystems and living species and what we can do to reduce global warming.
Mary's Meals works with an array of program partners and suppliers who assist with the implementation of its school feeding program. Not only do our partners and suppliers help us reach children, often in locations that would be difficult or impossible to otherwise reach, many of them also go to great lengths to ensure their work has a positive impact on the environments where they work. Here are some of the ways our partners are helping the land and the communities around them.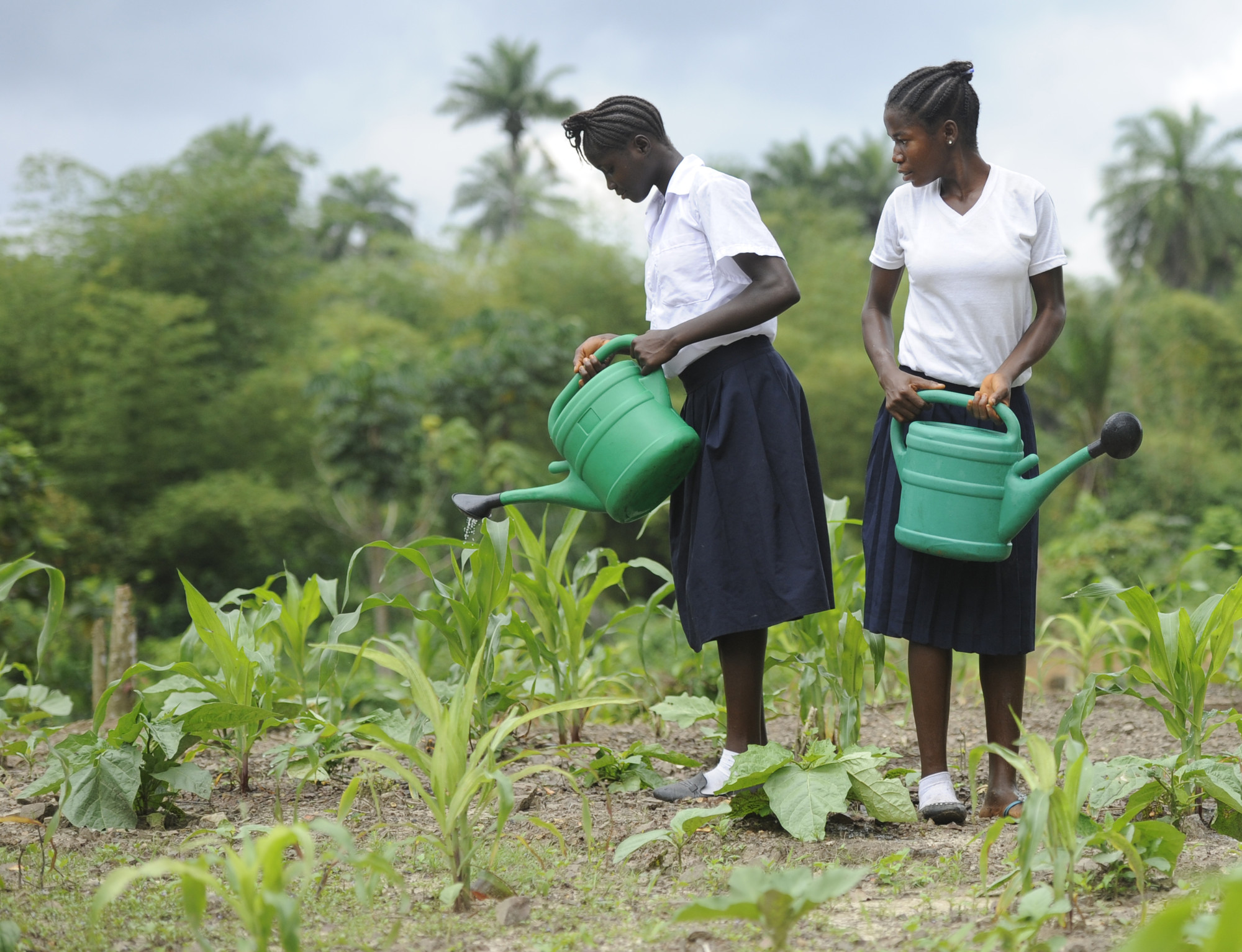 Bolstering marginalized groups and local economies
Wherever possible, Mary's Meals are made with locally produced food to support local economies and provide an assured market for farmers and their families. Cheptarit Star Women's Group, a supplier for Mary's Meals Kenya, buys maize and beans from local farmers and sorts, dries, sifts and packages the supplies to be sold to schools.
A group of female small-scale farmers (many of whom were experiencing domestic abuse at home) formed the cooperative in Nandi County in 2009. A few years later, the group began supplying maize and beans to two schools, mostly in Eldoret, where Mary's Meals school feeding was in operation. Today, Cheptarit Star Women's Group furnishes many of our schools in Kenya with fresh, local produce, and works with thousands of independent farmers to meet demand.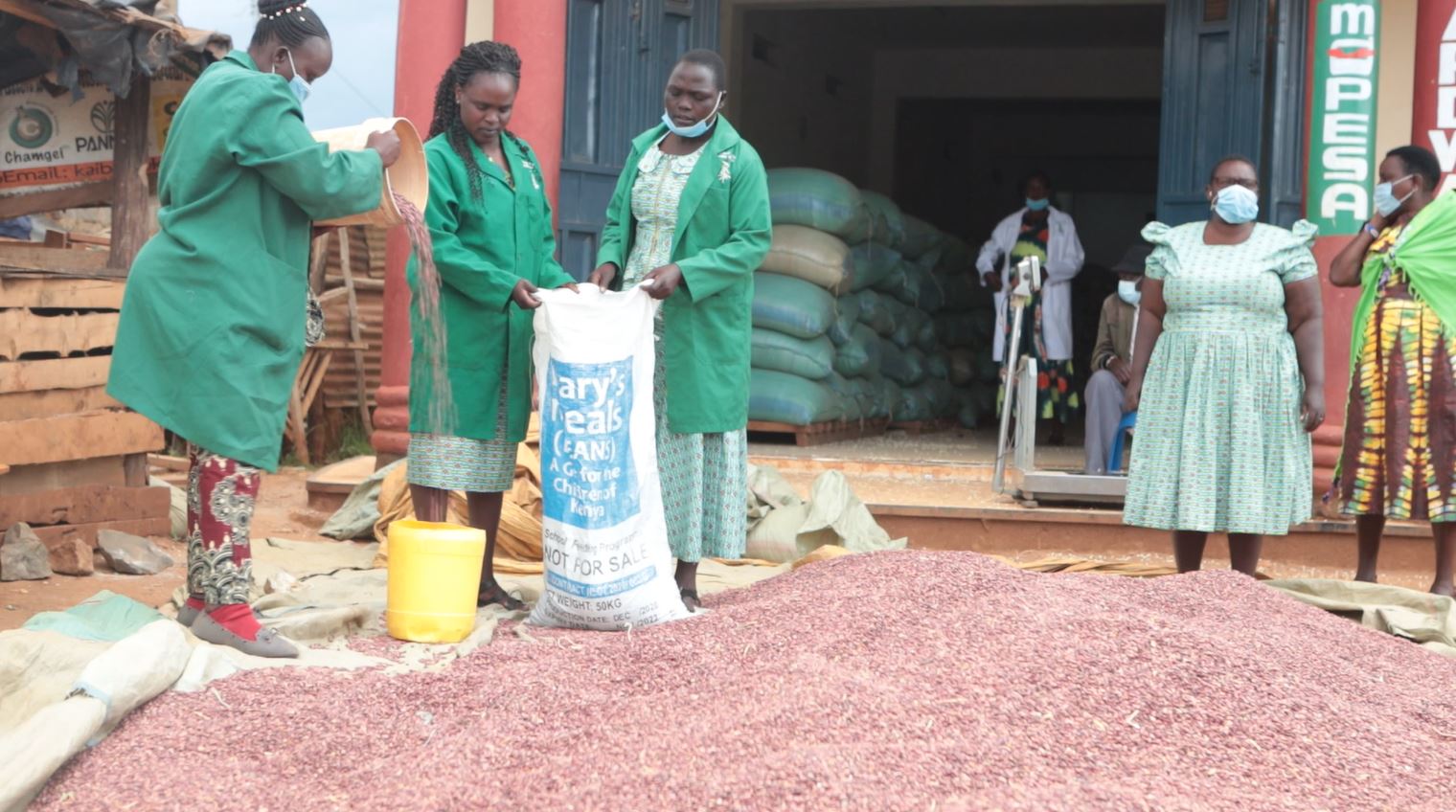 Not only does the group support local farmers, but it also empowers female farmers throughout. Through the high demand for maize, Cheptarit Star has evolved into a women's movement. Emily is a single mother of three and a farmer who supplies the group with maize and beans. She says: "I used to sell my produce to the National Cereal Board. There was a lot of farmer congestion, and we were not paid on time. When I started supplying my cereals to Cheptarit Star Women's Group, all this changed. They pay us on time, and we understand that our produce feeds school children.

"My goal is to have Cheptarit Star Women's Group walk with me until I am a large-scale farmer and start a group like theirs or become one of their members."

Sowing the seeds of growth
Food insecurity affects many of the communities where Mary's Meals school feeding programs operate. In some schools, staff and students are embracing garden projects as a means of educating children about nutrition and cultivation, as well as encouraging a healthy lifestyle as they grow.
In Madagascar, the children of Topaza school have received a helping hand from Mary's Meals' newest partner organization, Money for Madagascar (MfM). Following the series of tropical storms that hit the island this year, the school's fields – where the pupils cultivated carrots, beans and lettuce – were badly damaged, and MfM is now renting some extra land where the children can plant additional crops.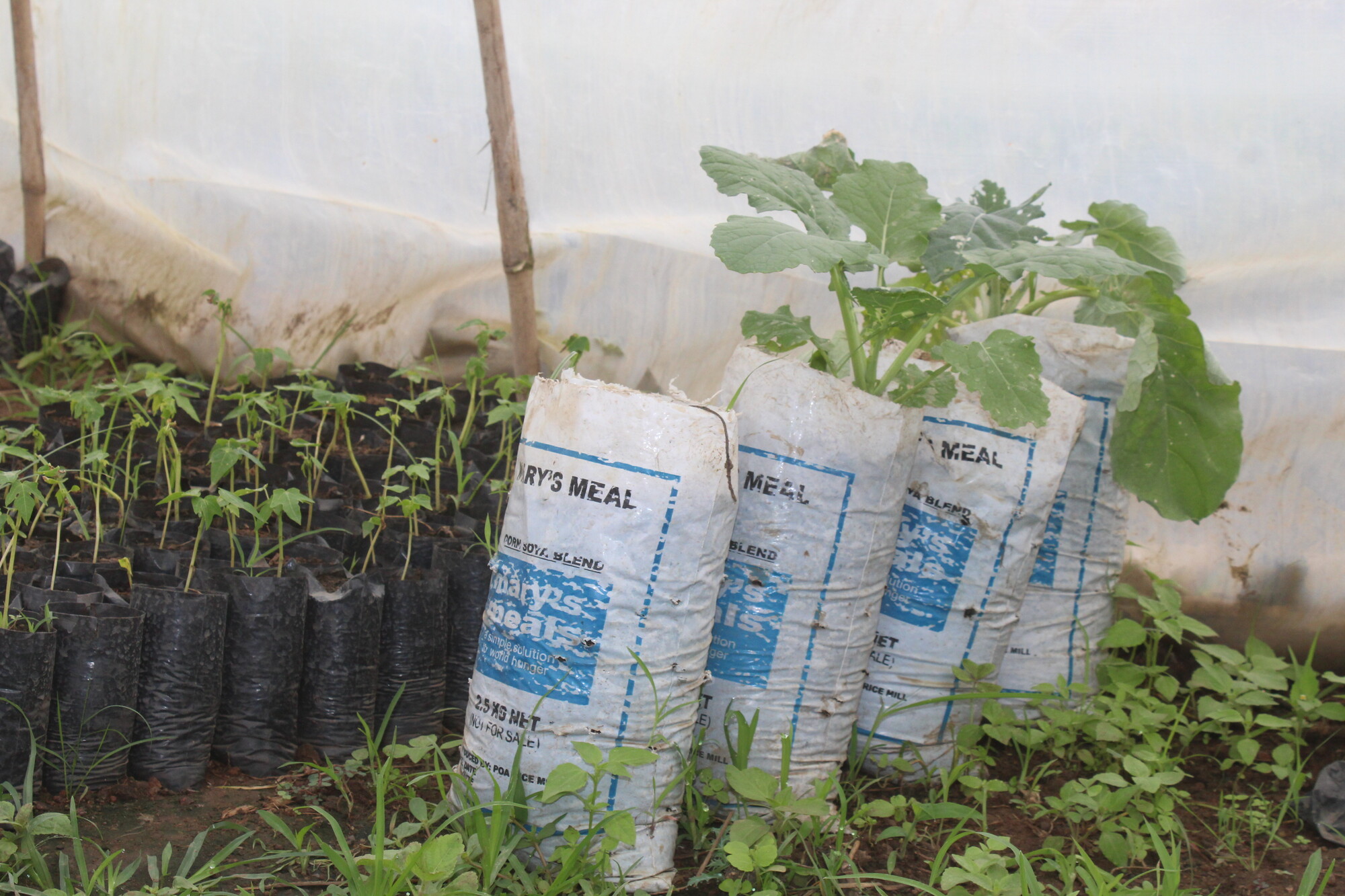 As a residential school, the produce grown in Topaza's grounds is a lifeline for the children for their daily food intake. This additional support from MfM has allowed them to also plant rice, replacing some of the rice crop that has been lost locally this year. The children in the school are also learning how to farm the land and nurture their crops, an important skill for life in Madagascar.
Tackling deep-rooted practices
More than 1,800 ex-poachers in Zambia have transformed their lives thanks to an initiative between Mary's Meals and its supplier COMACO (Community Markets for Conservation).
In Zambia, the problem of wildlife crime is acute. Over the past 40 years, rhinos have been completely wiped out in Zambia because of poaching, and elephant numbers have declined by roughly 90%. COMACO's view is that the traditional models of animal protection do not work. Instead of punishing people for poaching, which they say only exacerbates issues of poverty and hunger when a family member goes to prison, the organisation offers an introduction to farming as an alternative to relying on poaching as a source of income. Today, over 200,000 small-scale farmers (cooperatives and individuals) supply some of their harvests to COMACO, where it is turned into a nutritious bowl of Mary's Meals porridge.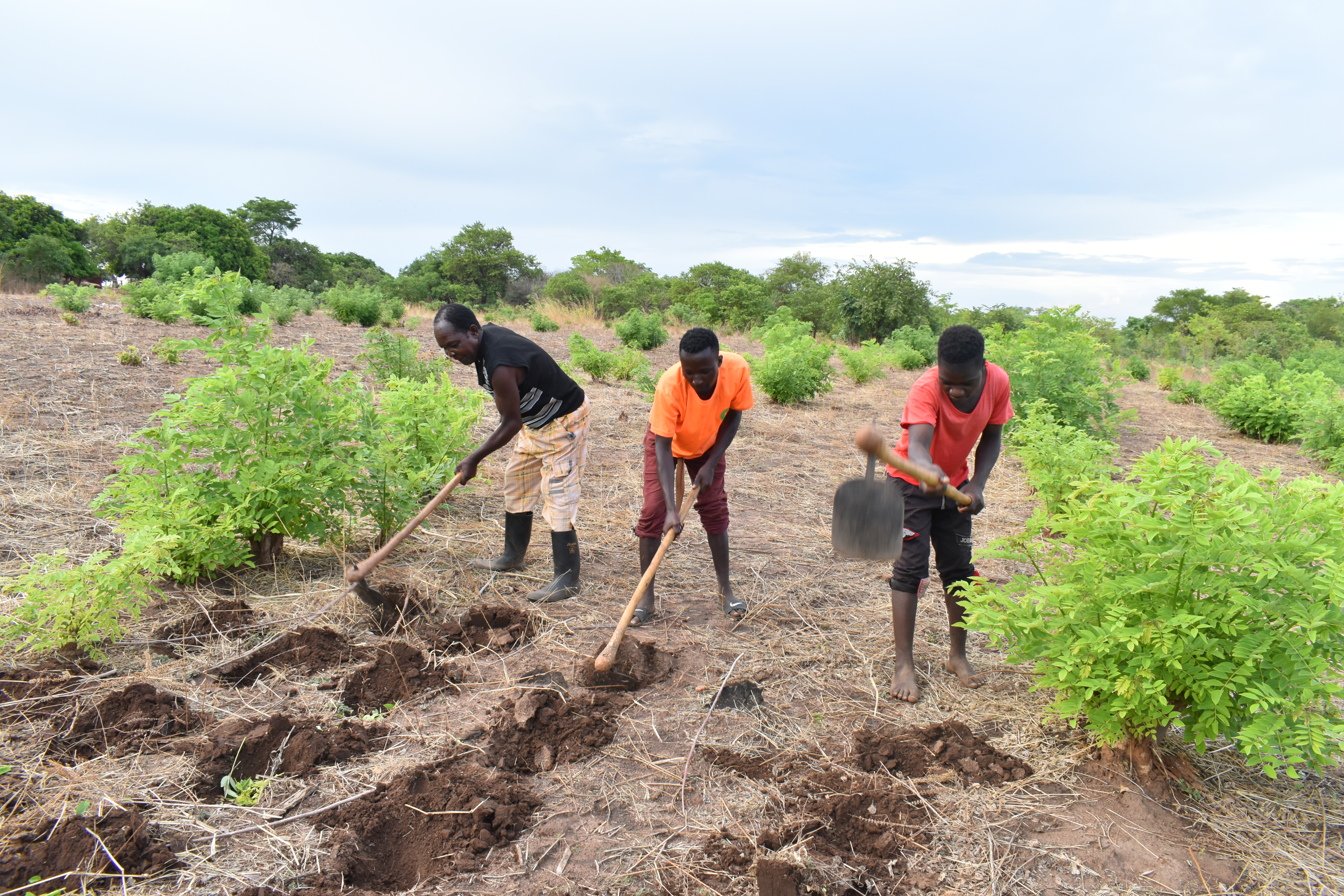 COMACO's conservation work goes beyond helping poachers to choose alternative livelihoods. The project also advocates sustainable farming practices, helping to increase yield without damaging the environment, restore nutrients to the soils, stop degradation and reduce reliance on harmful and expensive pesticides.
Standwell is a former poacher who received training from COMACO and whose work goes towards making Yummy Soy, a nutritious porridge fortified with minerals and vitamins, which is supplied to Mary's Meals to help feed hundreds of thousands of children in Zambia. He says: "When COMACO came, I learned more about the effects of illegal poaching. I understood their message. They knew exactly what I was facing. I understood what they were saying was true, so I surrendered my gun, went to college and learned new livelihood skills.

"The plant which is being grown is chemical-free. That's why this product which we produce is bought by COMACO, made into porridge, and sold to Mary's Meals. This product comes back to our children chemical-free. This means our children are eating food which has no chemicals."

Conserving natural resources
Eco-friendly initiatives are also at the heart of the school feeding program in many of the school kitchens where Mary's Meals are cooked every school day.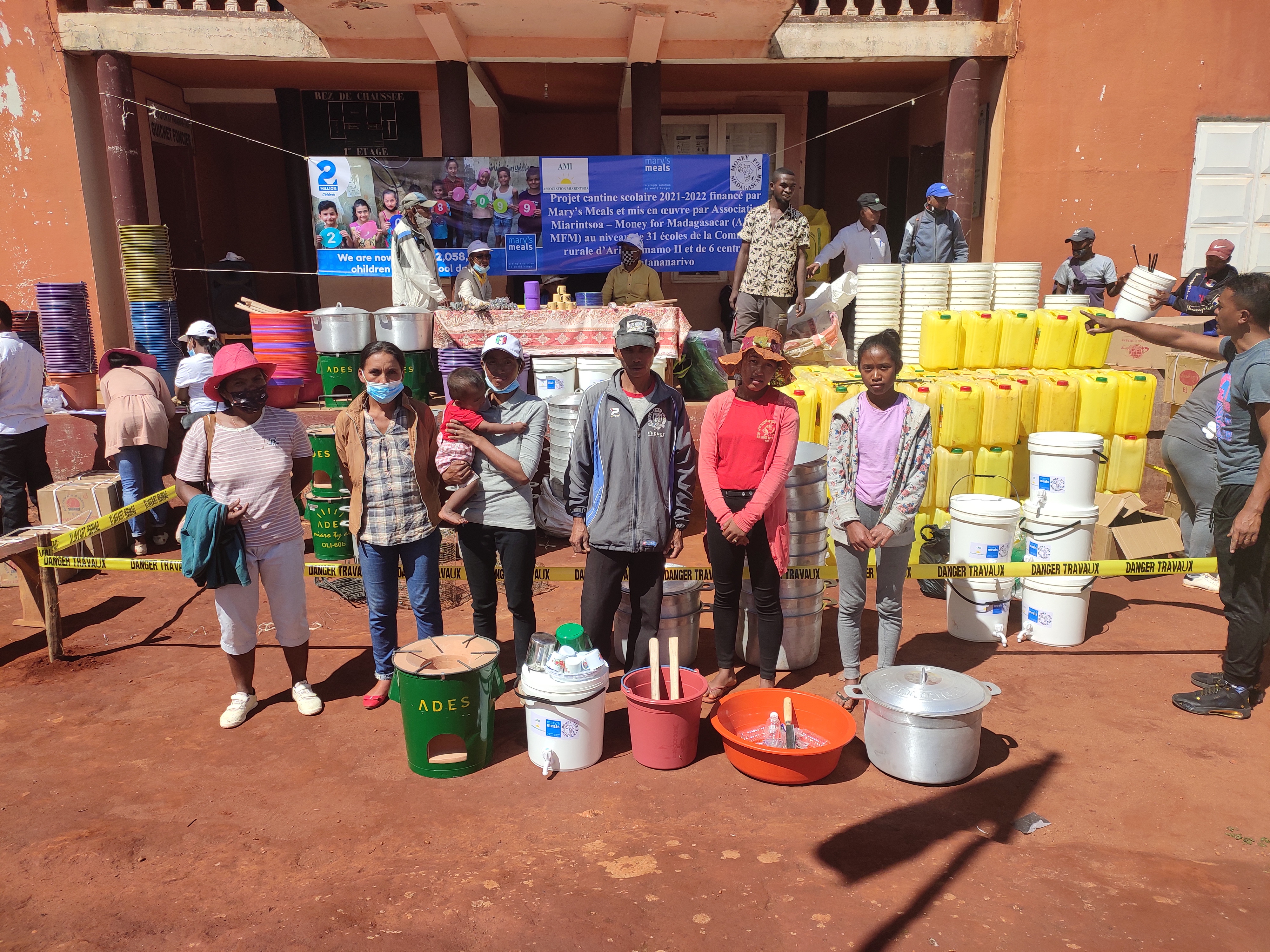 Mary's Meals use fuel-efficient stoves as much as possible across its program countries. One of our partners, Feedback Madagascar, uses energy-saving stoves to cook rice, beans and lentils at the schools where it delivers in-school feeding with Mary's Meals. These sustainable stoves consist of a combustion chamber of burnt clay, an aluminum lid and an external covering of white metal – all of which are produced in Madagascar. The stoves halve the consumption of charcoal and reduce the need for wood by almost 70%.
Click here to read more about the work of Mary's Meals' program partners and how their initiatives are supporting some of the world's poorest children.