What I've learned about Mary's Meals
Behind the scenes, with Adama Tombekai in Liberia
We spoke to Adama about all things Mary's Meals and what he loves about his role as Sponsor A School Officer in Liberia. His job is to visit more than 200 schools across the country where Mary's Meals are provided through our Sponsor A School campaign, collecting photos, interviews and reports for the generous donors who help make feeding in these schools possible.
Please tell us a bit about yourself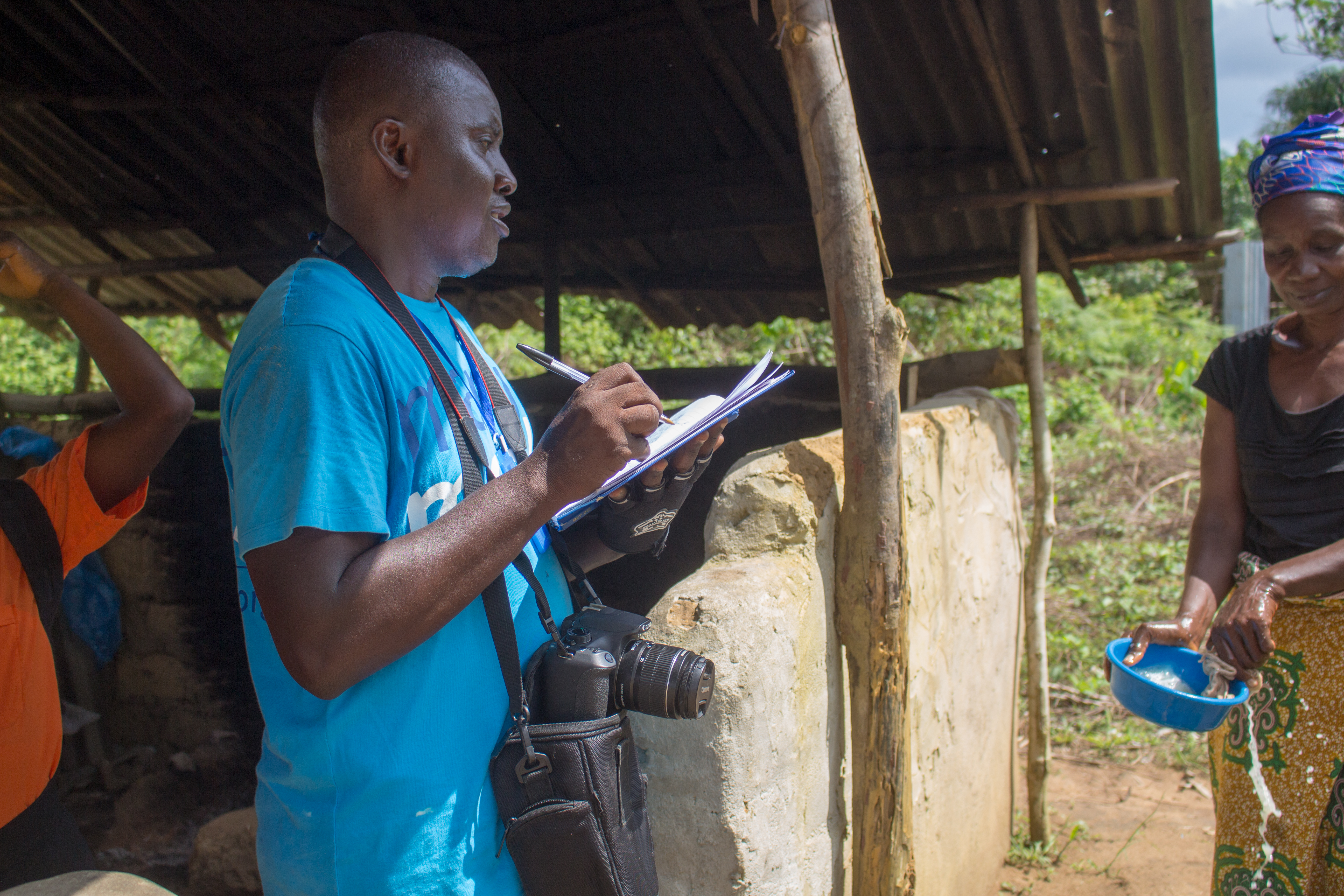 My middle name is Nicholas and I'm from Cape Mount County. I'm married to Joyce and we've got a daughter, Cherity and my son who is also named Adama, but he is affectionally called Joyous!
What is the best thing about your role with Mary's Meals?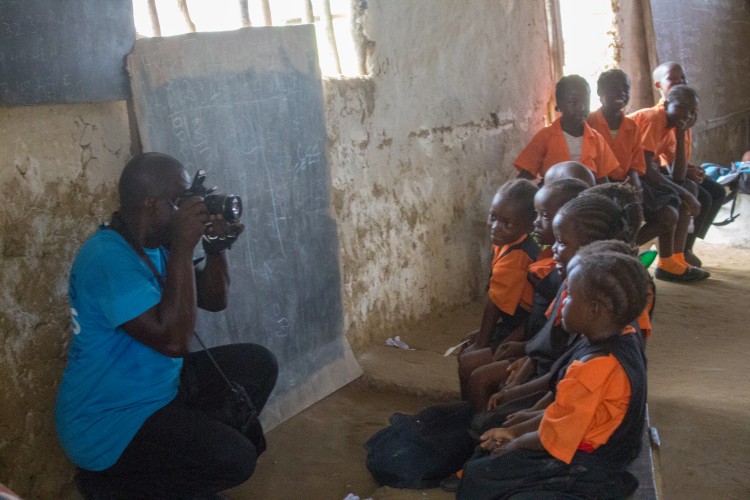 I think the best thing for me is the children. I feel more passionate about the children because they just seem so happy when you are around. If you want to take their photo they encourage you, and motivate you to talk to them.
What have you learned about Mary's Meals?
I've come to realize that Mary's Meals offers hope to children. Mary's Meals gives them space to make them feel they are somebody. Even in their vulnerable state, they are given a lot of hope.
On a personal level, even though I had a little idea about motorbike riding, the training I got here improved my skills to a great extent.
What are your hopes for the future of Mary's Meals?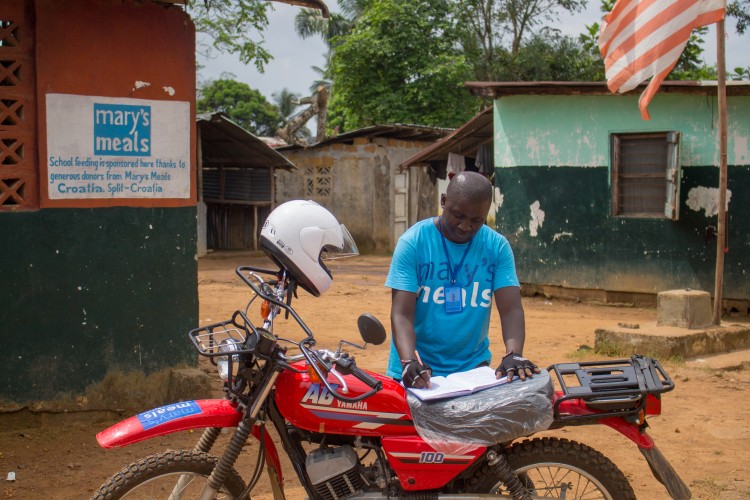 There are many people asking me, "When is Mary's Meals coming to this area?" So I think it would be good to extend, and include more schools in the program.
With Mary's Meals feeding children in Liberia, what are your hopes for the country?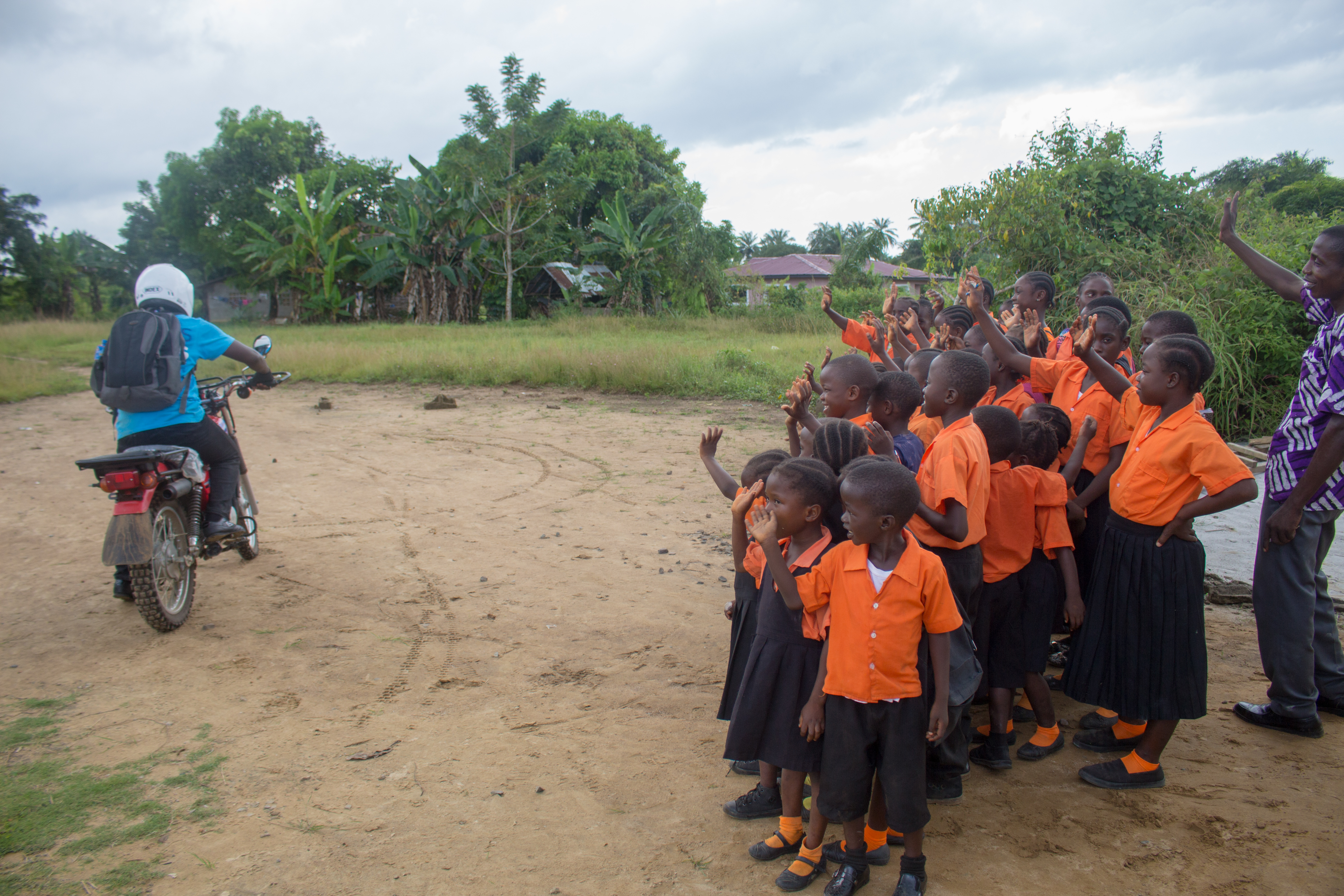 Mary's Meals will help to reduce hunger and encourage children to go to school. In times past, parents were not motivated to send their children to school. They would take them to the farm or to the traditional bush school. But by feeding the students, the kids themselves are encouraged to come to school.