Meet the little girl from a remote Malawian community who's determined to succeed, with a little help from Mary's Meals.
"My grandmother is my role model," Felicitas says with a smile. "I want to be a nurse like her when I'm older. I will give sick people medicine."
The small but determined little nine-year-old lives with her gran, mum, three brothers and three cousins in a small, mud brick house on the remote, rocky island of Likoma – an eight-hour journey from mainland Malawi by boat.
Life on Likoma can be hard. Electricity is limited, there are no paved roads, and dry, sandy soils make farming almost impossible. The community depends on fishing for survival and most of the food they eat has to be imported from the mainland.
Felicitas' mum, Charity, works long hours to support her large family, but there are many mouths to feed and they often eat just once a day at home.
In Malawi's poorest and most hard-to-reach communities, Mary's Meals offers a lifeline for families who might otherwise struggle to make ends meet.
Sacks of food are transported to Likoma by boat, then carried to school kitchens across the island by some of the volunteers who cook and serve meals for hundreds of children every school day.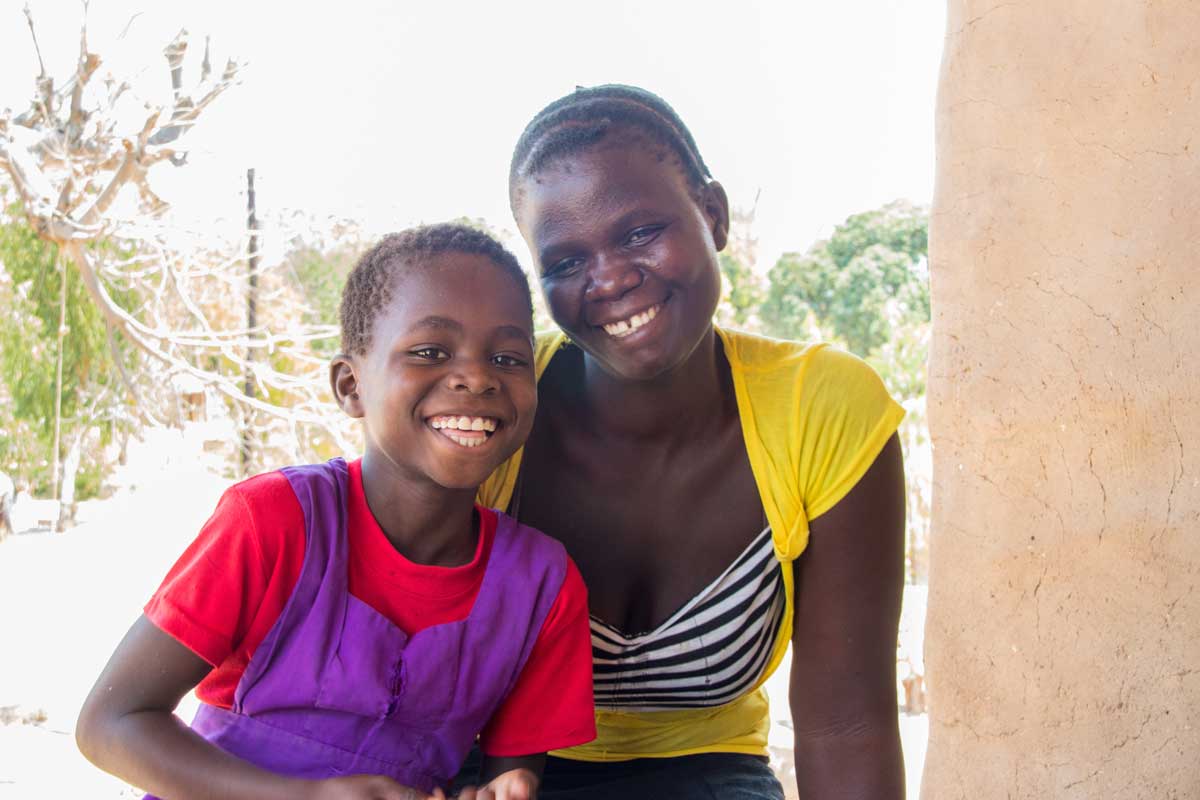 Felicitas and her mum, Charity
Each morning, Felicitas rushes to Ulisa Primary School – mug in hand – eager to receive her daily serving of phala (porridge). The nutritious breakfast sets her up for the day ahead, helping her to focus on her studies and feeding her hopes and ambitions for the future.
"Mary's Meals tastes good," Felicitas says. "It gives me strength. When I eat it, I don't feel weak in class."
Charity dropped out of school, but she hopes things will be different for her daughter. She wants Felicitas to complete her education and pursue her dream of a career in nursing – and she is delighted with the difference daily meals are making.
"Now that Felicitas is eating phala at school she is gaining weight," Charity says. "She is more energetic and she's healthier too."