We recently caught up with our partner organization, BREAD, who help us serve a daily meal to hungry children in schools in India.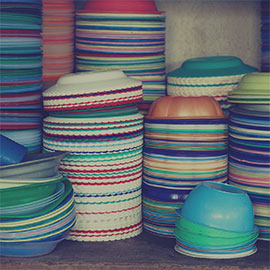 Communications team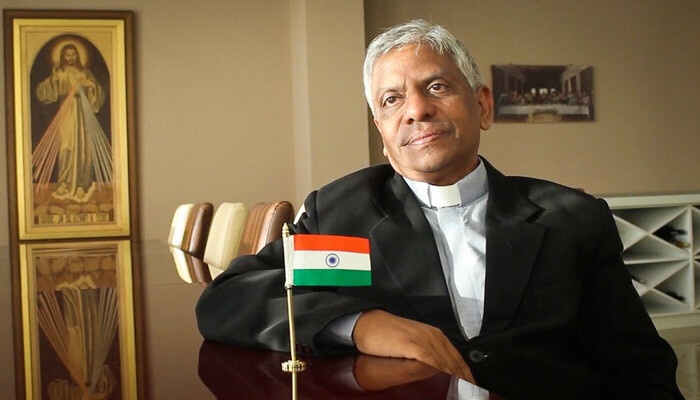 Overcoming challenges
The high levels of hunger in India are complex, according to Father Joson, director of BREAD.
He told us: "India faces a wide array of challenges. Climate change is felt very specifically in India. We have increasingly erratic rain.
"In Jharkhand [last year], there has been an absence of the necessary monsoon rain. Because of this, there is a lack of rice production, and we are expecting the price of rice to go up.
"One of the main challenges the children face is a lack of incentive from their parents to send them to school. Children are often sent to work because getting some sort of income is the priority of the parents."
Mary's Meals is making a big difference in these communities.
As Father Joson explains: "Children are healthier, and it is a very visible impact. In the centres where our meals are served, the rate of malnutrition has diminished and there's greater attendance and enrolment at schools.
"Even parents who initially refused to send their children to learn are now happy [for their children to go to school].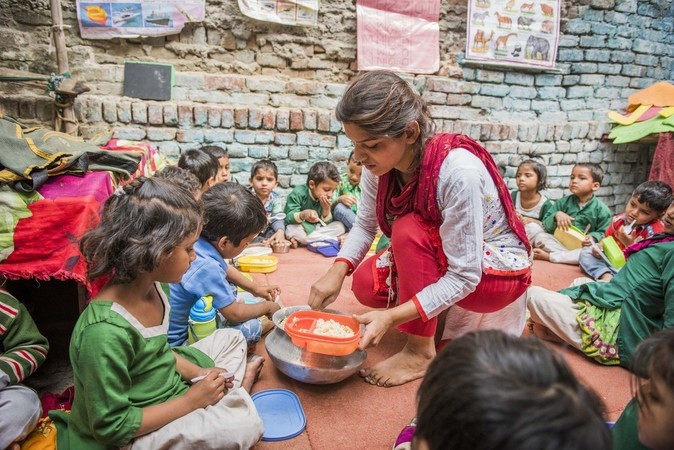 The valuable contribution of volunteers
Our vision – that every child receives one daily meal in their place of education and that all those who have more than they need, share with those who lack even the most basic things – is what attracts many of our volunteers to join the Mary's Meals mission. For some who devote their time to our work, the draw is closer to home.
Joseph, a BREAD volunteer, says: "BREAD's offices are actually very close to my house! I reached out to Father Joson because I've had a strong desire to help.
"Whenever the staff want to visit a centre where the Mary's Meals school feeding program is taking place, I give them a lift in my vehicle. During the Covid-19 pandemic, I saw how hard everyone worked to distribute rations to those in need.
"Volunteering makes me happy in my heart and being able to reach out to, meet with, and help people has made me so happy."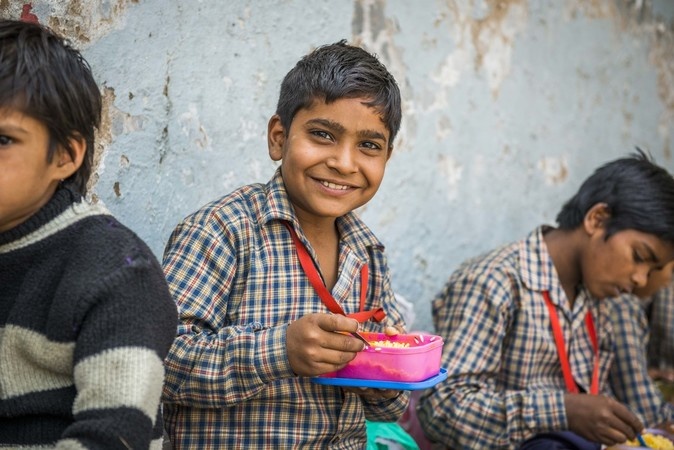 Hope for a brighter future
India's malnutrition rates are staggeringly high. A quarter of the world's undernourished people live in the country.
More than a third (35.5%) of India's children under five years old suffer from stunting..
Encouraging children into the classroom with the promise of a nutritious meal every school day while they learn provides some much-needed respite from the challenges they are facing each day.
There are many ways you can support our work. Find out how you can get involved today.
There are many different ways you can help by donating your time, money, thoughts and prayers.