The Shed That Fed 2 Million Children – Community Action
Join us as we dive into the pages of the bestselling book by Magnus MacFarlane-Barrow and explore some of its key themes. Today, we'll look at how the actions of local communities ripple outwards, inspiring and powering a global movement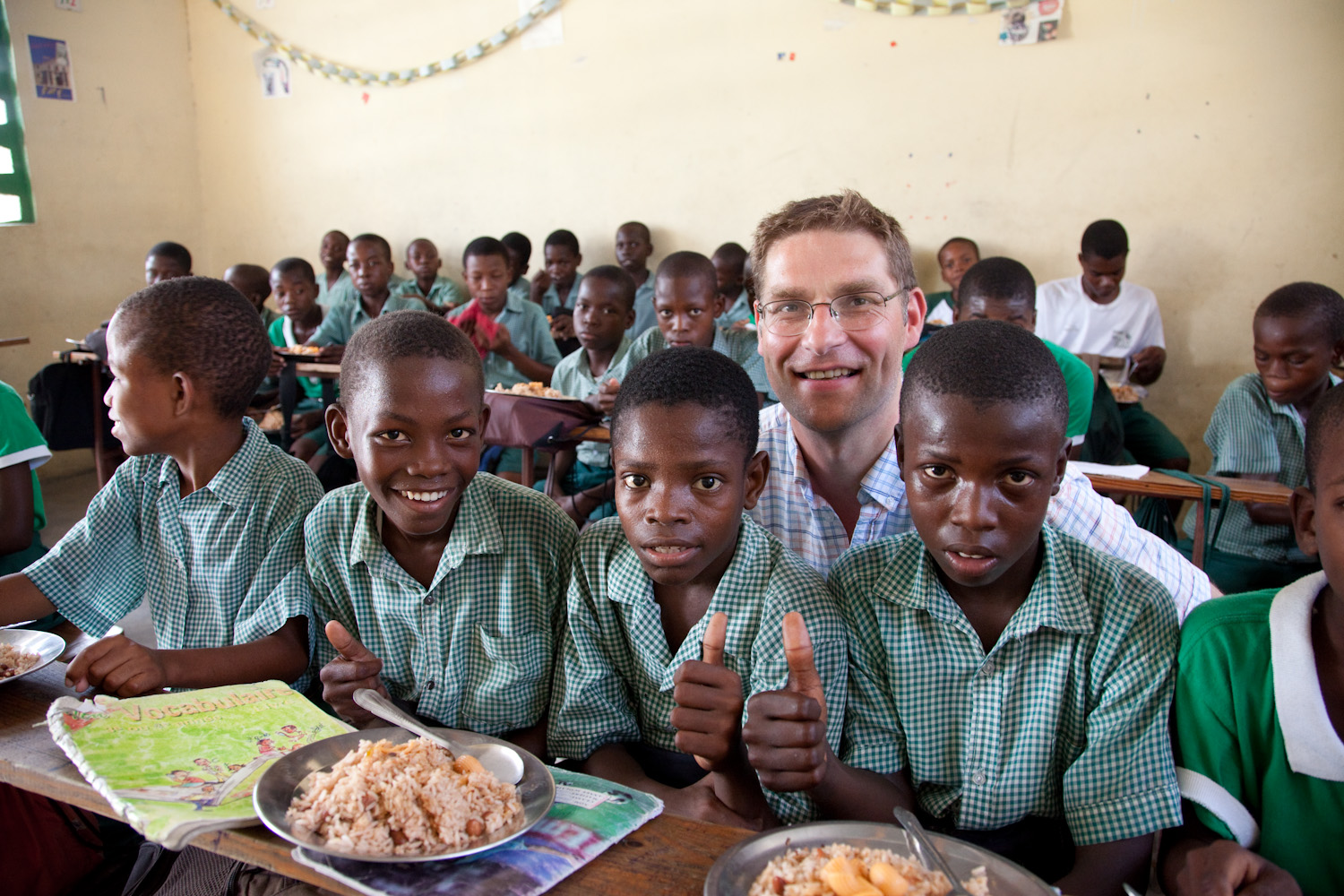 From the very first pages of The Shed That Fed 2 Million Children, the power of community is clear. Throughout the book, Magnus recounts his many experiences of people who have been driven by a shared compassion to get involved in our mission. These little acts of kindness – carried out each day by individuals and groups around the world – are the very essence of Mary's Meals – without them, it could not function. In 2022, 20 years on from the birth of Mary's Meals, the organization is now a global family, made up of individuals who walk together, united in the vision that every child should receive a daily meal at school. The actions of friends, family members and many other connections, were central to the creation of what would end up being Magnus' life work.
In the first few chapters, we learn about the small appeal that Magnus launched in his hometown of Dalmally for the people of Bosnia during the war in 1992, and how his local community rallied together to donate aid. Magnus also recalls that, while he was delivering the aid in Bosnia, his mother was contacting the many people who had visited their family home - the Craig Lodge Retreat Centre - as well as every Catholic parish in Scotland, to build support for the appeal. As Magnus observes, the response was "incredible":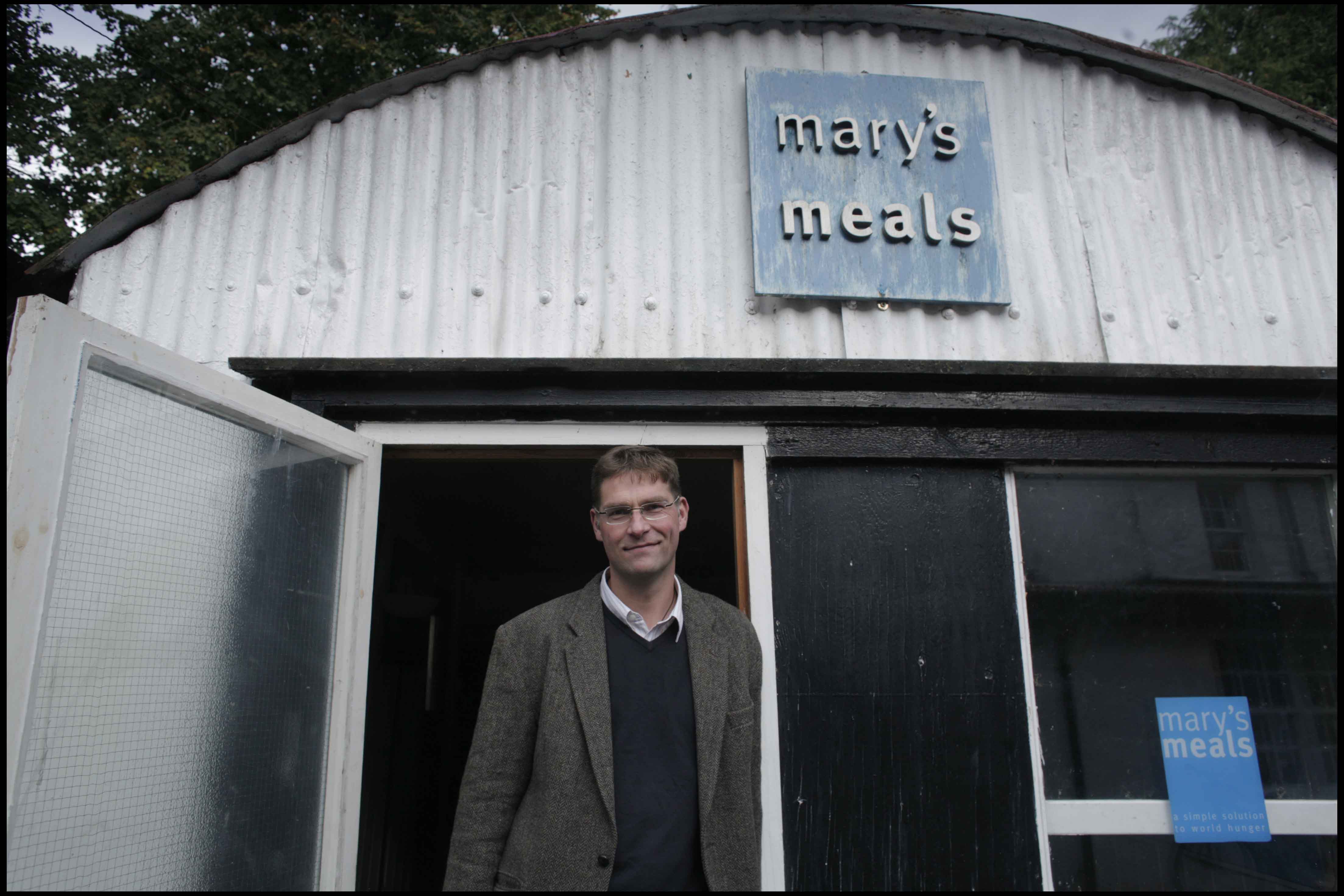 "We returned home with grateful hearts. And what I discovered at home surprised me. The donations of aid and money that had poured into Craig Lodge in response to our first little appeal had not stopped – in fact the trickle had become a deluge. The sheds that I had borrowed from my dad, beside Craig Lodge, were now full of medical aid, dry food, blankets and clothing. Mum and her friends were busy categorising and packing the aid."
Throughout the book Magnus writes about his feelings of gratitude and surprise, evoked by the dedication of many groups of people from different places, faiths and backgrounds, each with their own unique story of how they had learned about Mary's Meals. Magnus refers to this wave of action, fuelled by a shared desire to see hungry children fed, as an "irresistible force for good".
"By the peak of our aid deliveries, during the Kosovo crisis in 1999, we were loading a 40-tonne truck almost every day for two consecutive months, from four Glasgow warehouses. We asked a radio station in Glasgow to make an appeal for more volunteers, and over just one weekend, 500 people registered at our warehouses to help pack and sort the goods."
By putting local volunteers at the heart of the school feeding programs, communities are empowered by the daily roles and responsibilities of the simple model that is Mary's Meals - a global movement that is only made possible by the many little acts of love within communities that reveal themselves again and again across the pages of The Shed That Fed 2 Million Children.