Canadian photographer supports Meaningful Meals
Rebecca Schroeder from Red Photo Co., in Winnipeg, Manitoba contributed her creativity and craft for our month of 'Meaningful Meals' initiative.
We are thankful to have Rebecca's support, and we asked her a few questions about her career as a photographer - Why food? And why Mary's Meals? Enjoy a small piece of her story.
As a photographer who captures a lot of "food imagery" for various clients, can you tell us a little bit about your story? How did you get into photography and what interests you about photographing food?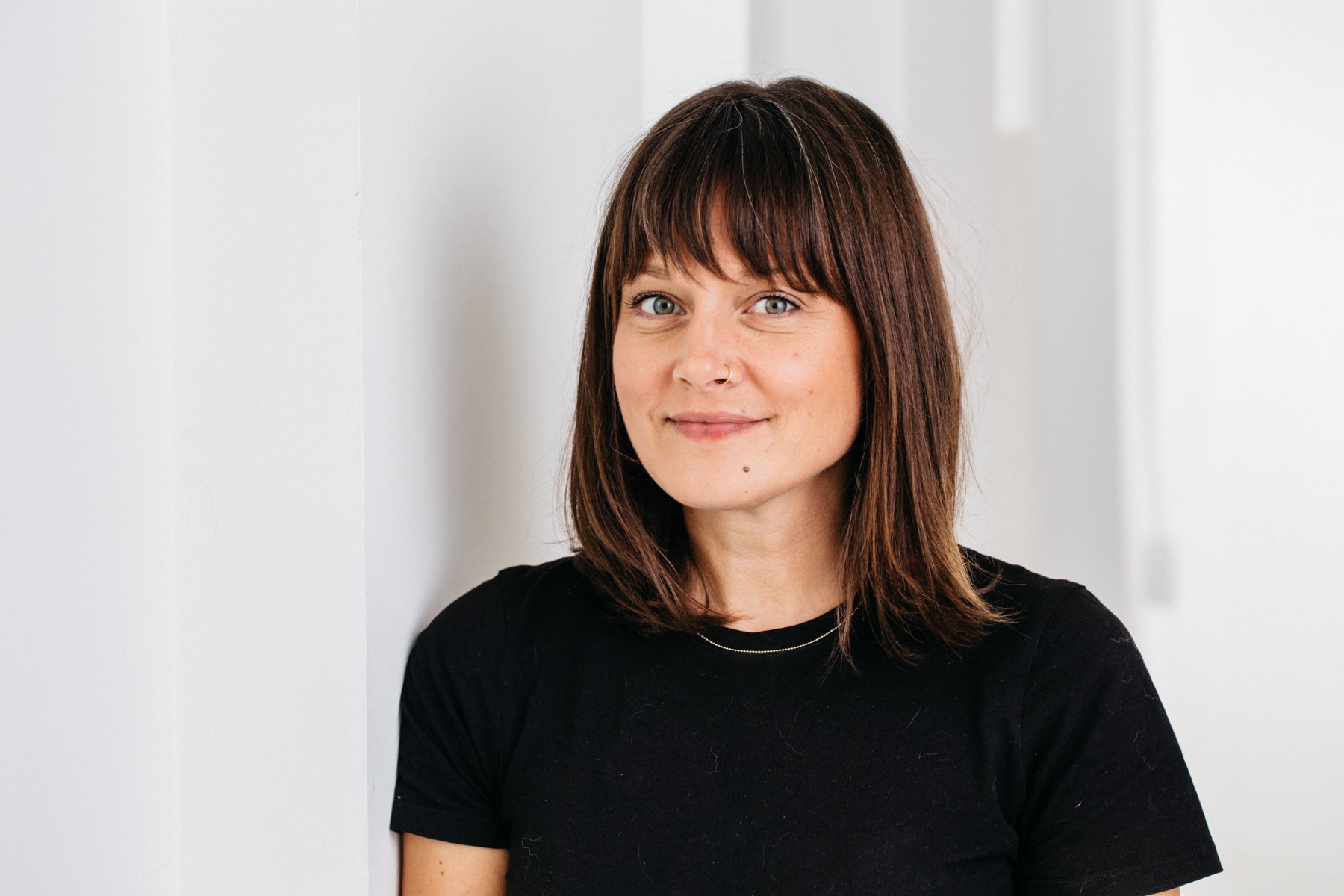 I got into photography by accident. It wasn't my plan. My plan was medicine. I just kind of took my Dad's camera and started shooting. Next came a class at the WAG (Winnipeg Art Gallery), and then a friend asked me to photograph them on their wedding day. I sort of fell into it and I realized that my hobby was taking up so much time that either I needed to start making money and make this a job, or I needed to curtail my hobby. I studied out in Vancouver and then moved back to Winnipeg and have been working professionally ever since. I ran my own freelance business from 2002 - 2011. At the beginning of 2012 I joined Red Photo Co. and started working with Coralee as a duo. We had both been photographing weddings primarily and continued in that line of work for another 2 years. In 2014 we made some big changes. We now photograph events, portraits, interiors and of course food.
Food photography was not my bread and butter (I love puns, even better if they involve food) to begin with. I often joke that I like to photograph food because it doesn't talk back!
A number of years ago Red Photo Co. had an opportunity to photograph a fundraising event that centered around food for Winnipeg Harvest. There were several chefs that created beautiful dishes for that event and we were hooked. Since then we've photographed food for several restaurants in Winnipeg as well as our favorite doughnut shop! There was also a memorable time we did a shoot for a local ice cream maker on the hottest day of the summer! 14 hour shoots are always a challenge, but that one really takes the cake! We had coolers full of dry ice to ensure the product stayed frozen.
Food is interesting because it is both essential and has an intertwined relationship with celebrations.
When photographing food for restaurants I find it fun and challenging to create images that showcase the food as well as the personality of the restaurant. It's not as easy as it looks and I really appreciate the challenge. Keeps me on my toes!
Can you share a little bit about your philosophy behind what you do? Tell us about the medium of photography and your views on how it can tell a compelling story?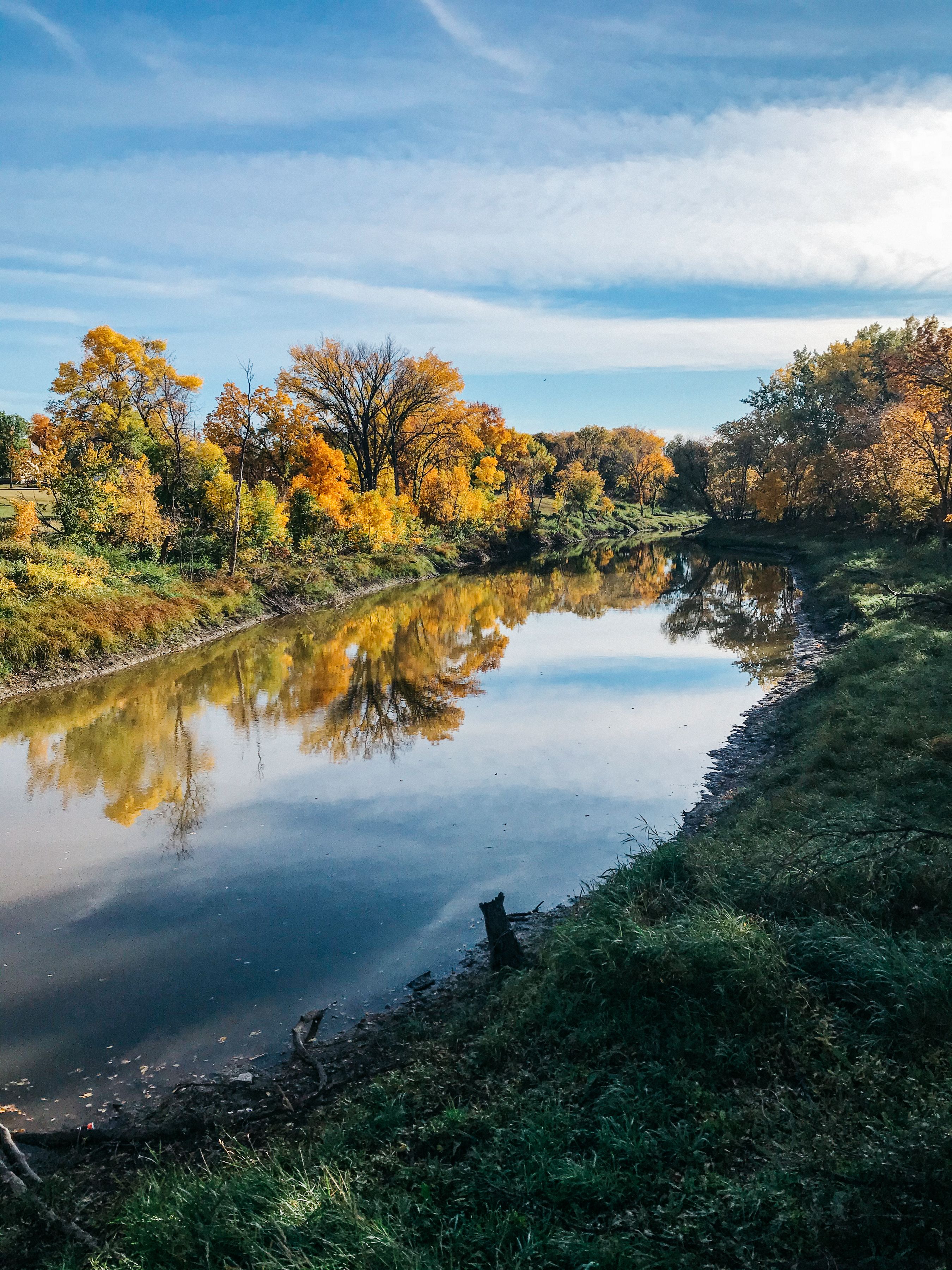 The world of image creation has absolutely exploded in the last decade. We are inundated with visual content in a way that we've never been before. This creates challenges when you're trying to communicate using images. Images need to grab an audiences attention long enough to convince them to read the article or caption that undoubtedly goes with the image. This means each image needs to be strong. Use of color and mood are some of the tools I utilize to help tell a story.
Like most everything, communication is key. Know who you're speaking to, what your goals are and what your message is. An image can be beautiful and appreciated just for it's beauty, that's valid. However, if it's not relevant to the message that you're trying to communicate then the beautiful image won't help advance your goal.
I think at it's best photography can connect people who wouldn't otherwise connect. I follow a lot of photojournalists on Instagram because they're so good at distilling a story down (or being in the right place at the right time). That's not the type of work I do, but I learn so much from looking to those who are creating images in that space. I also follow a lot of food photographers, because seeing how they approach a dish, and tell it's story is inspiring. Connecting food and people just seems natural.
Is there a season your photography of food resonates with you the most?
I don't think there is just one season, they are each unique. We grew a garden this year in our new yard. It's always a bit of challenge to start in a new space where you don't know the soil, the exposure etc. Spring is wonderful because you get to do the fun part of preparation for a garden and start the process of growing food. Summer gives first harvests of strawberries, and later summer is when all the work that you put into that garden starts to pay off. There's nothing quite like being able to harvest what you've grown (and then, if you're me, you photograph it before you eat it). Autumn gives you the last of the harvest and all of the warm spices come back out to play. There are a lot more comfort foods like soups with roasted veggies. In winter breads are high on my list of priorities, so all manner of loaf and bread are baked!
Is there a Holiday that "you can't wait to photograph" where food is concerned?
Christmas. There are just so many beautifully decorated cookies, big dinners and gatherings that are very food centric.
The work of Mary's Meals is obviously completely connected to the importance of food for growing children. Without enough food, children cannot survive, let alone learn or gain an education. How do you see your work connecting to the work of Mary's Meals?
Visual story telling is a way to get people to connect with a concept. With Mary's Meals helping people see the food that we have on our plates daily as something vital and not available to every child around the world can help people understand the concept of hunger in a new way. If images I create encourage people to think about food and consider their ability to give then my work feels like it is helping to do some good.
Why did you want to give your creativity and talents to help? If you could have a Meaningful Meal with anyone to support our campaign, who would it be?
Giving back is important to me. This year has been a very difficult year for a lot of people, myself included. My regular work flow has been massively disrupted and that has been challenging. I made a decision that I would make a priority to give back this autumn. It wasn't too long after I'd begun acting on that decision that Sheri approached me with this opportunity and immediately I said yes!
Right now if I could have a Meaningful Meal with anyone I would choose my family! It's been so hard not being able to gather together during this pandemic and I miss the energy of a big family gathering with everyone packed around a table to celebrate together, with food of course.
I'm guessing that your question was actually asking me to pick a celebrity ;) and if that was in fact the intent behind the question then without doubt I would like to have a Meaningful Meal with Edward Norton!
What was your most memorable meal and what made it meaningful?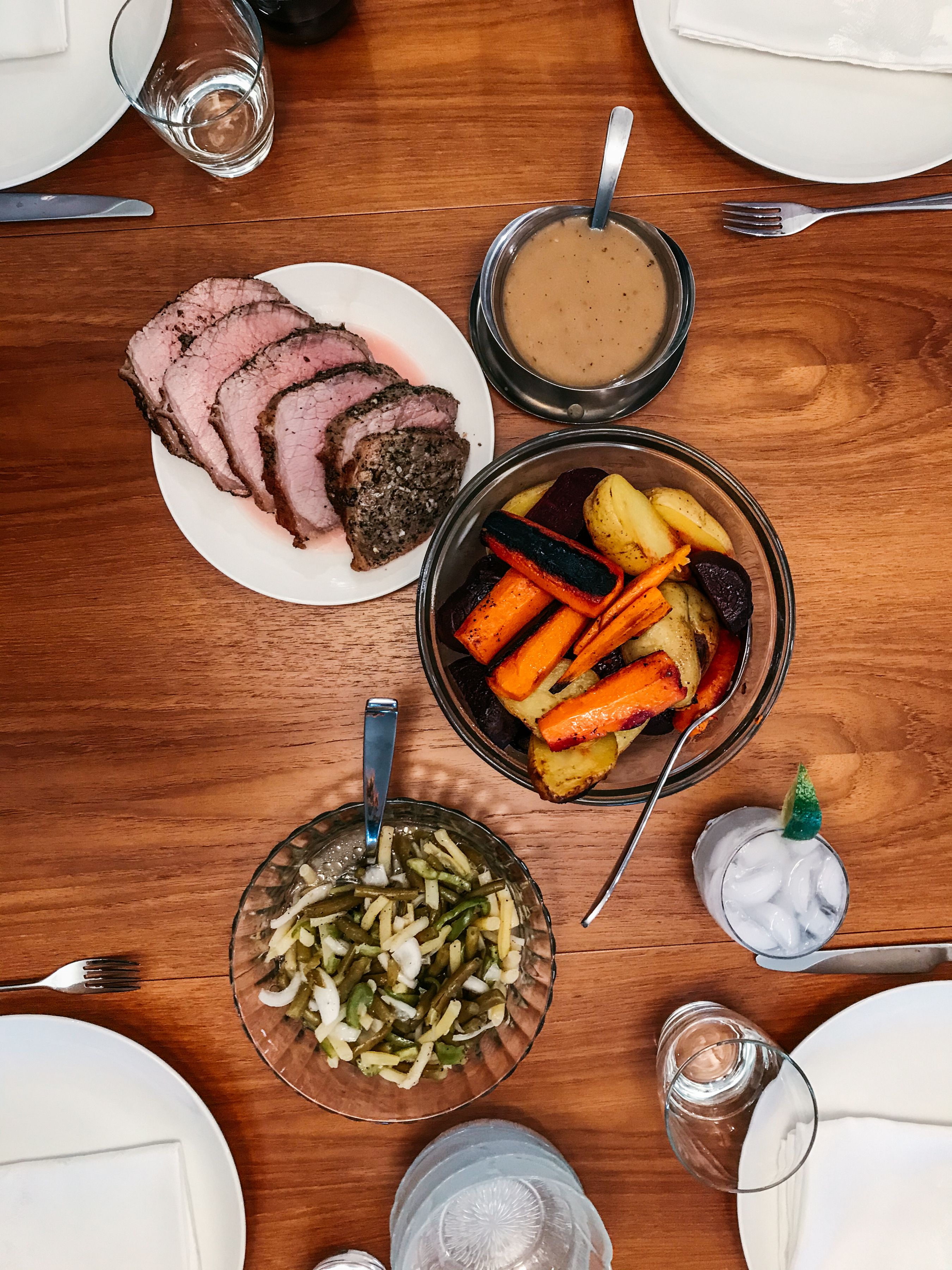 Oh goodness, so many of my memories are tied to food and to gathering together. It's probably impossible for me to pick just one. I've grown up in a big Mennonite family, so food always figured prominently in any gathering. Now I have a partner who is Quebecois, so I have been introduced to large French Canadian gatherings, which are really quite similar to what I grew up with but with wine and beer and more cheese!
I've also had the privilege to travel and try new foods in many countries. It's always a highlight to eat like the locals eat!
If I had to pick one meal, I'd have to pick my grandmothers wareneki (cottage cheese perogies). She had 17 grandkids and she managed to always make enough so that we could have contests to see who could eat the most! Her dedication to feeding the whole crew of us, and the number of hours she spent cooking for us was indeed one of the main ways she showed us her love.
Can you explain a bit around the thought process behind the photos that you chose for our Meaningful Meals campaign?
Having a directive to provide visual content that centered around food, gathering and the autumn season was where I started. Table settings, pumpkins, autumn colors were the inspiration for this collection of images. It was also on a short turn around and at the moment we are dealing with restrictions on the number of people that can gather together, due to Covid. So, some of the ideas I'd have liked to accomplish simply weren't possible right now.
I am really grateful for the opportunity to create images for Mary's Meals as I believe that ensuring that children are fed (and educated) will have a positive impact on the world. Thanks for the opportunity and I am happy to help!
Red Photo Co - Winnipeg, MB. Canada @redphotoco
There are many different ways you can help by donating your time, money, thoughts and prayers.