Samson's return to school
Hardships in his early life forced Samson Miti to grow up quickly and take on responsibilities that no boy of just 16 years should have to shoulder.
Samson tragically lost both his parents at a young age and he has been living with his grandmother in Katete District, Zambia ever since. As his grandmother has gotten older, Samson has had to step up and be the man of the house, providing for them both. He has previously dropped out of school twice, to allow him to work and meet their basic needs.
This is his story, in his own words: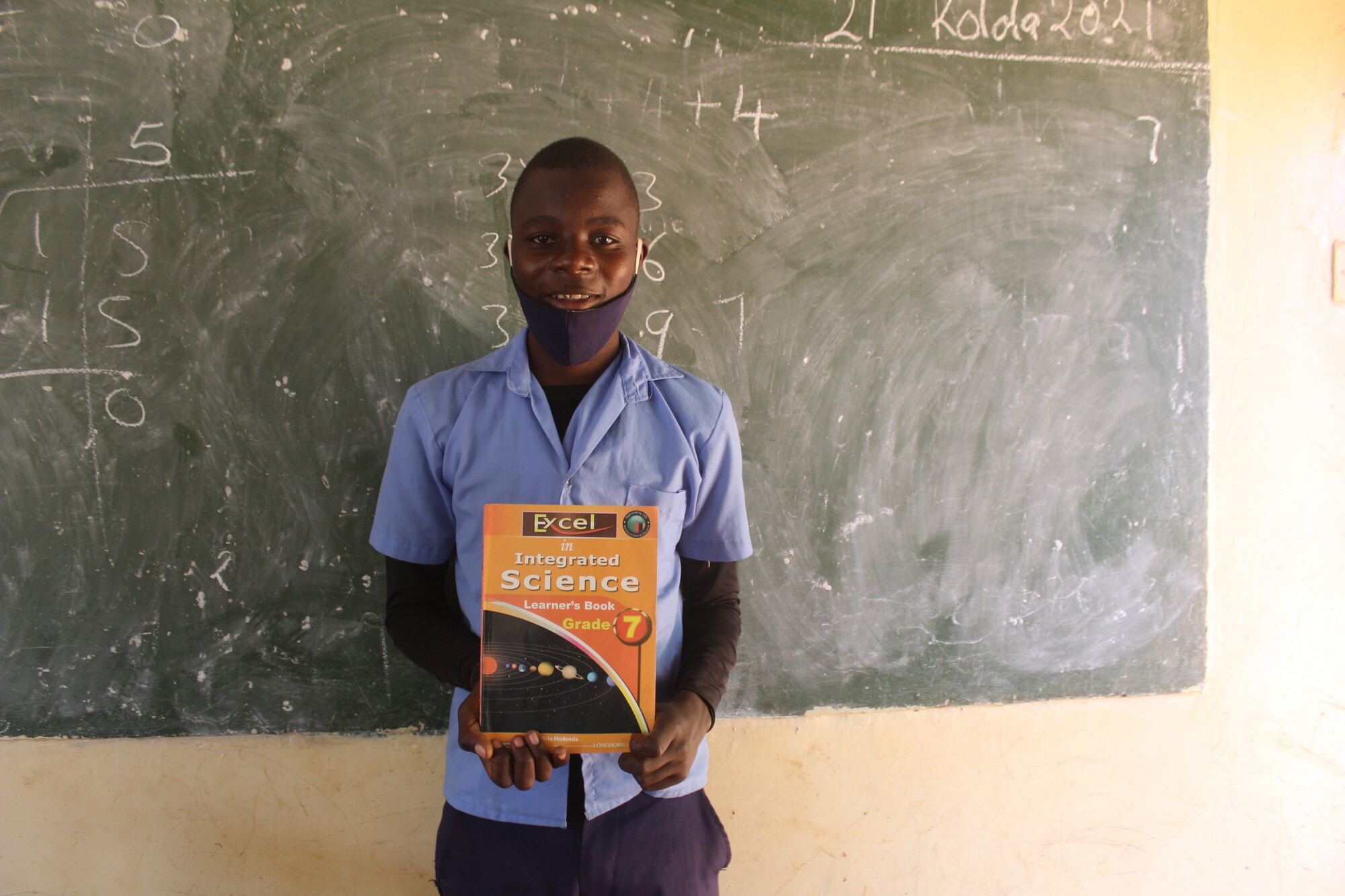 "My grandmother is aging and each day that comes is unfortunately worse than the one before. We used to rely on small-scale farming, which provided us with food to eat, but my grandmother can no longer cultivate enough to sustain us for a long time.
"One of the reasons I had to drop out of school was because of hunger. Sometimes, we sleep without eating anything and as a result, I could not sit in class and concentrate on lessons. I could not continue coming to school on an empty stomach. I needed to help source food for my grandmother as she is the most important priority, everything else comes second.
"When I stopped school, I used to admire my friends [who were still there] very much, that is one of the reasons why I enrolled back in school and the other reason is that I heard there will be porridge in school. I told myself that it will be a chance for me to eat breakfast every day. We do not eat breakfast at home– there is no such thing as breakfast – most of the days we eat once a day.
"The introduction of Mary's Meals at my school will make my life much easier. The porridge will enable me to attend class every day without having to worry about food and it will help me concentrate on my studies.
"Now I am back in school, I am positive that this time around, the porridge will help me to focus on my exams and succeed. Despite the challenges, I am the only one in my family to have reached this far in my education. I value education very much and I regard it as something very important in one's life. It is difficult to find a job that pays well if you are not educated.
"Not only will Mary's Meals porridge help me academically, but it will also help other children like me who come from homes that cannot afford to feed them every day before coming to school. It will increase their attendance as a result this will also help improve their performance.
"My favorite subjects are English and science. When I complete school, I want to become a teacher because I want to break the cycle of poverty in my family and help take care of my grandmother, nieces, nephews and siblings."