Running across Germany for Mary's Meals
16-year old Denis Holub ran 1,120 km in 16 days across Germany.
Running from Freiburg in the south till Hamburg in the north - this incredible distance with an average of 70 km per day was the aim of 16-year old Denis Holub. He started his ultra run on July 30th and completed it last Sunday.
With temperatures above 30 degrees during most of the days he kept running and running and running supported by Mary's Meals volunteers at every milestone city, where a warm welcome, the press and sponsored or private accomodation was organized.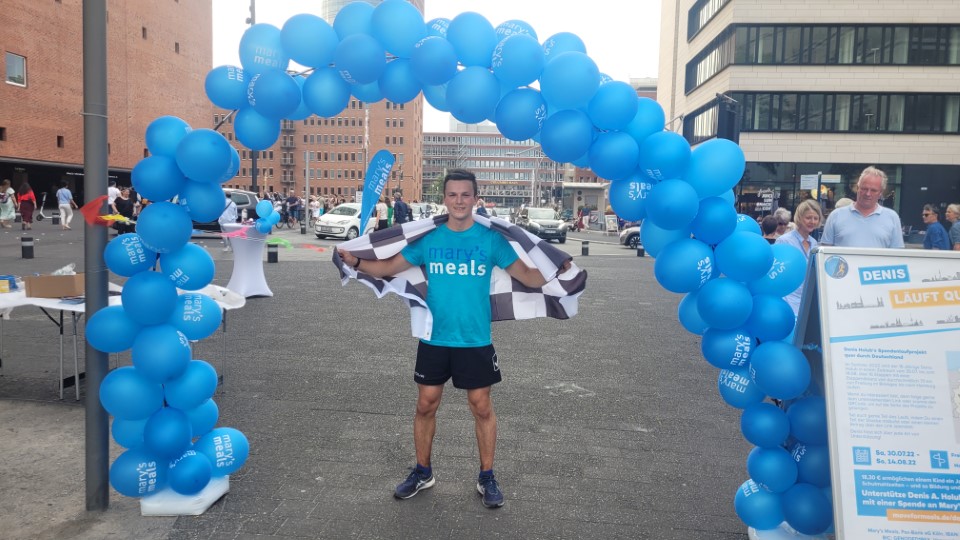 The press response, especially after finishing his outstanding journey, is gigantic which newspapers, radio stations and TV channels still asking for interviews. And since Denis' personal goal for this, his first run, was to make Mary's Meals better-known in Germany, he is always mentioning our cause whenever he can.
So far he is about to hit 40.000 Euros raised in his challenge, which was set up as a 'Move for Meals' campaign. We all express our greatest thanks, first of all to Denis, but also especially to his mom and two younger brothers who accompanied him all the way, plus the numerous volunteers who made this miracle happen!!
There are many different ways you can help by donating your time, money, thoughts and prayers.