Reflections from the Field with our Executive Director
"The generous hearts and minds of the people we encountered along the way was a gift to us all."
~ Sheri McConnell, Executive Director, Mary's Meals Canada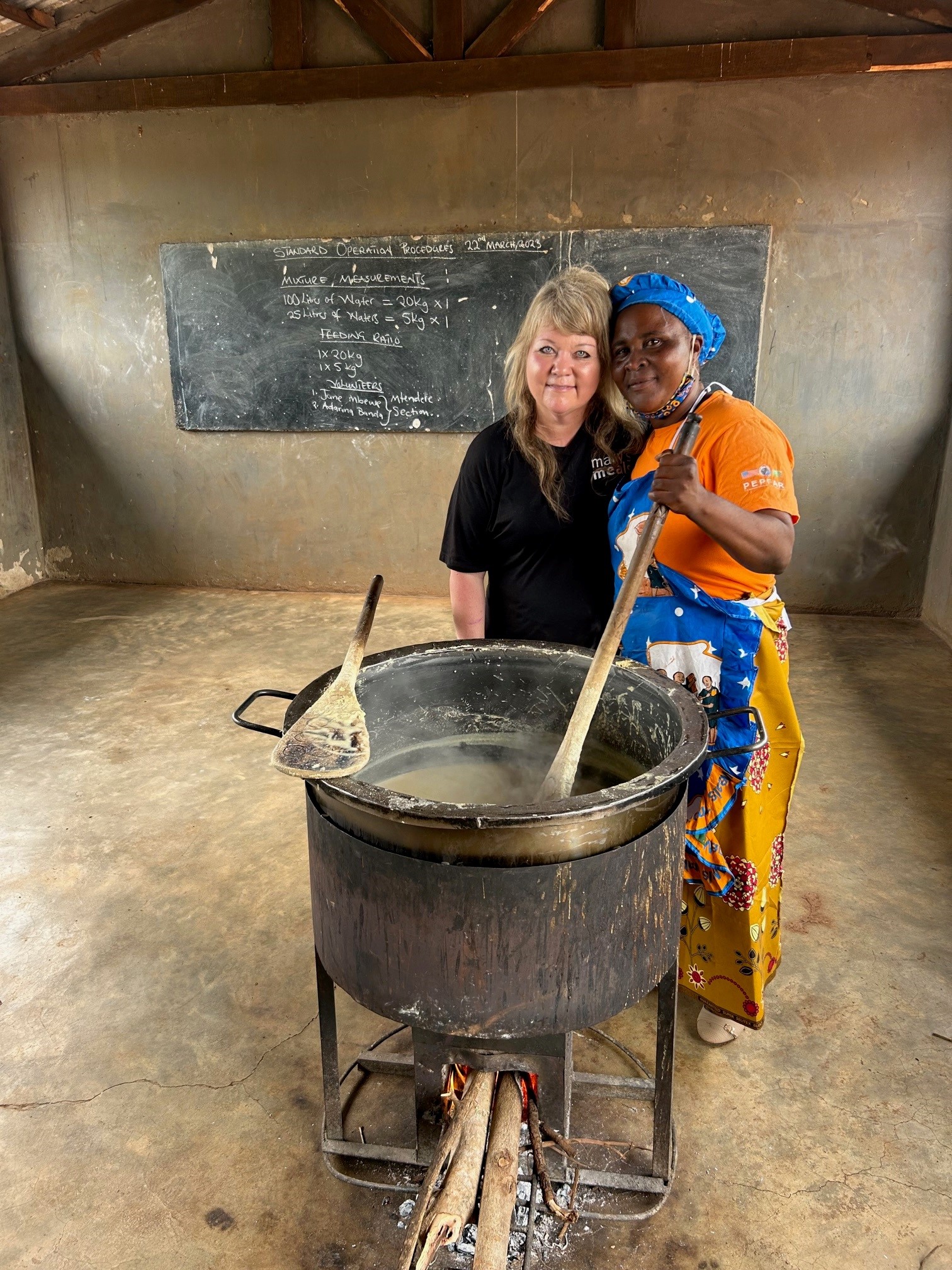 In March, I was honoured to take two significant partner groups to witness and share in the work we are doing in the Eastern Province of Zambia.
Currently, Mary's Meals is feeding 438,235 learners in 752 primary schools across eleven districts of the Eastern province and eighteen of those schools are Canadian funded. But these numbers are only the beginning of the story.
We spent four days with the amazing program team on the ground as they took us to seven schools currently receiving Mary's Meals. The generous hearts and minds of the people we encountered along the way was a gift to us all; their simple joy in being alive, their gratitude for the basic things that we in the western world can so easily take for granted and their beautiful spirits filled my cup to overflowing.
After spending time with the parents, teachers, students, and volunteers of the districts I am more determined than ever that Mary's Meals is able to maintain our commitment to the beautiful children already enrolled in the program, but more than that, as there are four districts totalling 172,330 children still waiting to receive Mary's Meals, I am motivated to redouble our effort to reach these areas.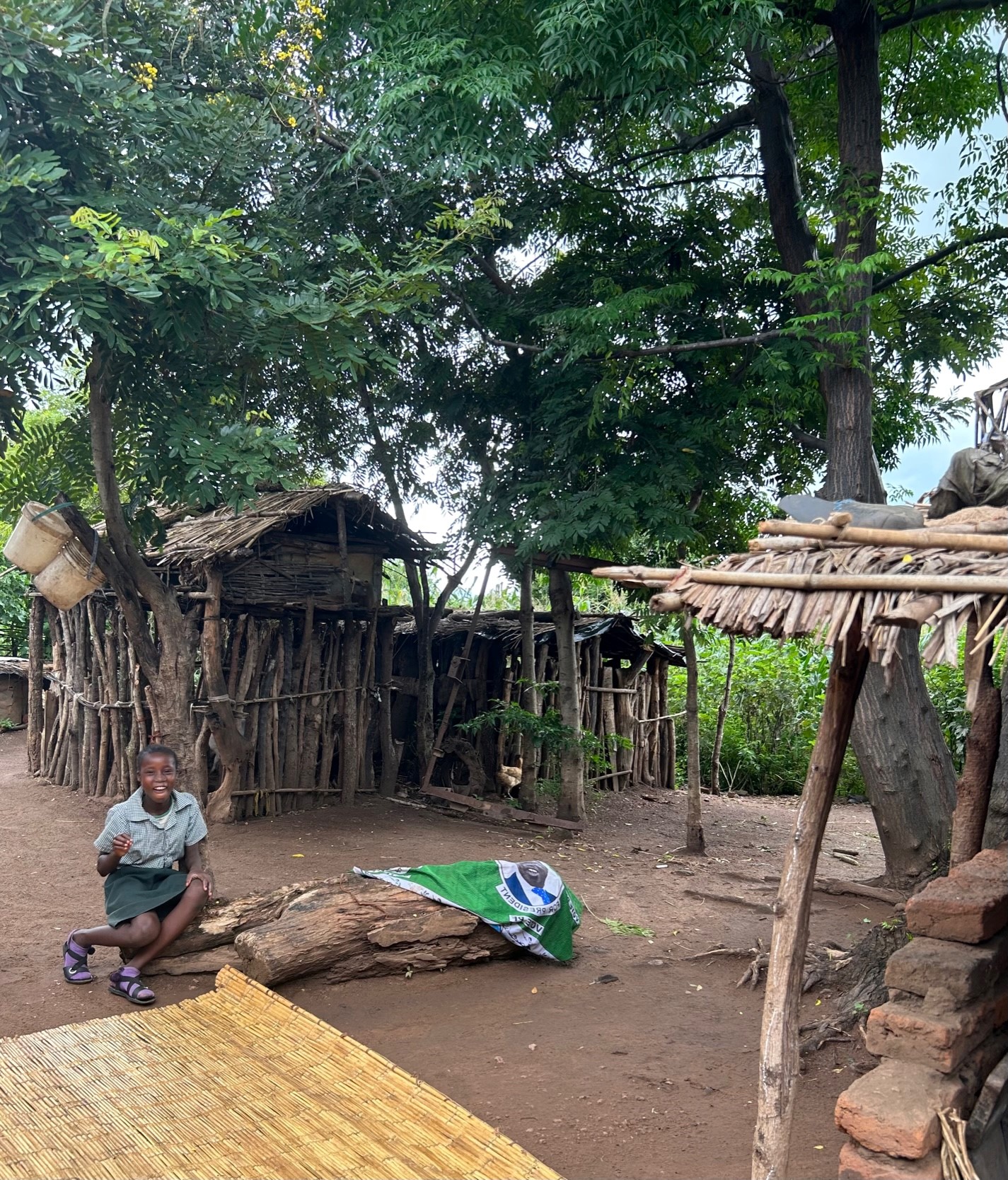 One pivotal moment of the trip for me was our time spent in Kazipalile village at Mshawa Primary School. We were privileged to be invited to participate in a couple home visits. We were blessed to meet sweet 10-year-old Mercy Phiri and her mother, Patricia Shaw. Mercy was shy at first, but you could see the hope and life behind her quiet eyes. Her mom was so welcoming by opening her home, heart, and family story to us. As we sat outside and talked, she shared how, as a family with 3 small children, they work hard every day on their little farm trying to earn a living and build a life.
So humble, but so full of hope, their small plot consisted of a few rough pens, scattered among wizened brush, containing a handful of chickens, pigs, ducks, doves, cows, and sheep. A small corn field was nestled right behind their 2-room shelter, while half of the main living space housed corn husks piled high in the corner to keep them safe and dry. As we chatted, a little radio played in the background and a couple guinea pigs were kept secure from predators so they could be prepared for a family meal. The common bedroom mat where the entire family slept each night was pulled outside for us to sit on while we visited. There was no light in the thatched home, blanketing the family in persistent darkness, with only one very small window covered in mosquito netting to let in a modicum of light. The house contained no kitchen, just a fire and makeshift cooking area outside. In a good month, the family is lucky if they make $150 USD from the proceeds of their farm.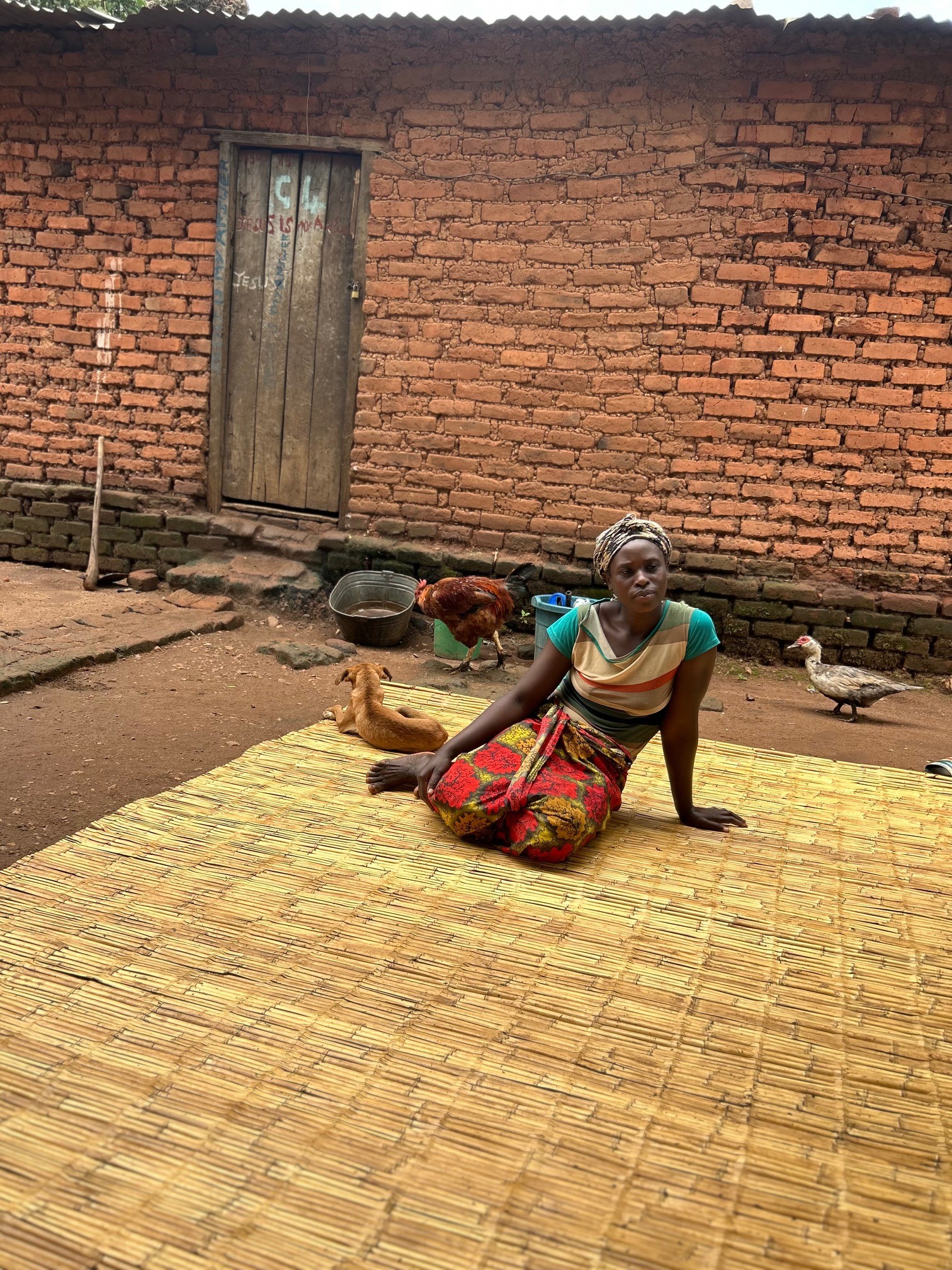 As the chickens and the skinny, flea-ridden, family dog Diego wandered around, Patricia shared why she was so thankful to Mary's Meals for giving Mercy and her other 2 children both nutrition and a place to learn. Patricia herself quit school at grade 7 and hopes for a better more prosperous future for her children. As Mercy played with the dog close by, I asked her what she wished to be when she grew up. Her quiet assured response was "a nurse". Patricia beamed with pride at that simple announcement knowing that Mary's Meals is giving her little girl space to dream and the means to strive for a different tomorrow. Mercy has been given the opportunity to simply be a child; one who loves sports and games and whose affinity for math and science in school will hopefully lead her to fulfilling those dreams.
As we said goodbye, I kept thinking about their lives of gratitude. Though they live an extremely humble existence and don't have the bounty we have in Canada, their home was filled with so much love, hospitality, and generosity of spirit. One cannot meet precious people like Patricia and Mercy and remain unchanged.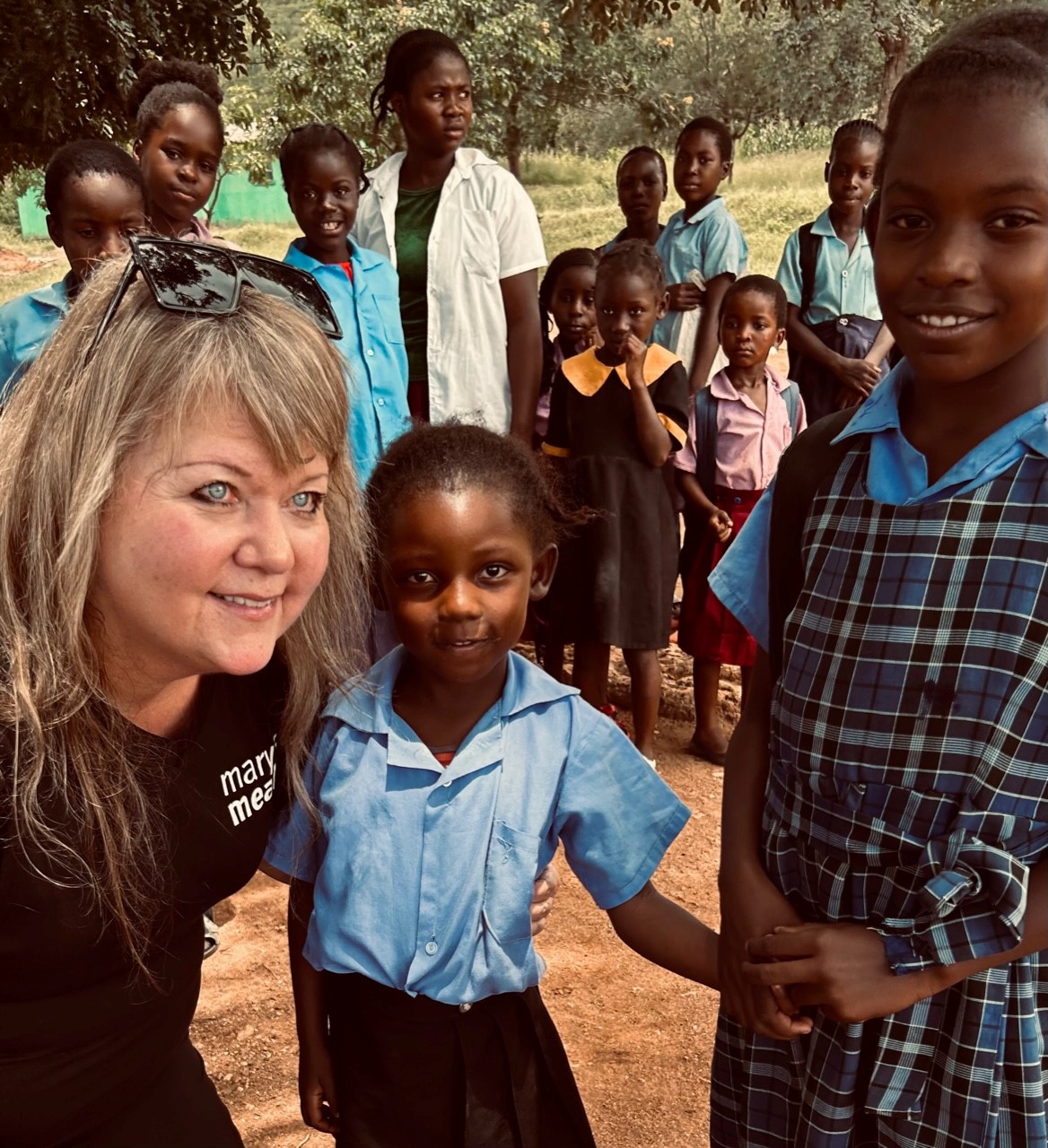 As I share this story, my hope is that you can be transported with me back to that place, in that moment, meeting the awe-inspiring individuals for whom your support means so much. There are so many more children like Mercy out there waiting for Mary's Meals. My wish for the world is that we continue to lead with gratitude - choosing to live generously and purposely with open hearts - so that in the future no child should have to go hungry.
In this spirit of gratitude, I am full of awed appreciation for you, our faithful supporters, and your continued commitment to our mission of feeding the world's poorest children in their places of learning every day. We could not do this work, or make meaningful change, without you.