Bob works for our partner to deliver Mary's Meals in Uganda. In this blog he explains the impact he sees firsthand.
It's my job to talk to children and teachers about the difference Mary's Meals makes to their lives.
It might look to you like a simple meal - a bowl of beans and posho [cornmeal paste]. But for children like Aipo, Jane, Richard, and Simon it is so much more. It's a source of energy, a reason to stay in school, a chance for them to thrive.
They live in the Soroti region of Eastern Uganda where many families struggle to get the food they need to stay healthy and strong. Drought dries up the land and makes it difficult to grow crops. But thanks to Mary's Meals they do not have to face these challenges alone.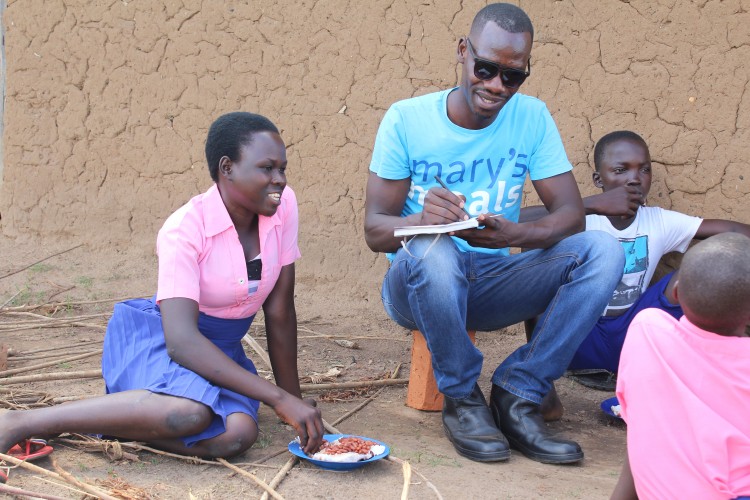 Every day Aipo, Jane, Richard, Simon and their classmates receive a healthy meal at school. With full stomachs, they are excited to be learning and eager to participate in lessons. For many children in this village school, these meals are their primary source of nutrients.
Parents are becoming more involved too. Some help with the cooking, others look after the school food store and help with firewood. Mothers have joined the school committee. When they are not selling at the local market day or farming the dry land, they come to Mary's Meals meetings at school. They share ideas with other mums and dads and this work strengthens the community.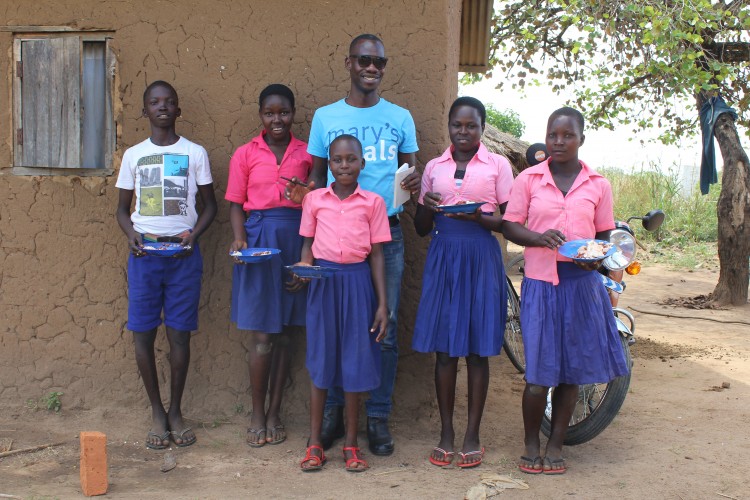 The children are learning better and play a lot! They are grateful to Mary's Meals for helping them focus on their studies and giving them the opportunity to succeed both inside and outside the classroom. Many dream of becoming teachers.
I am proud to watch them pore over their library books and share all that they have learned with their classmates. I know that, just like that simple meal at school, these moments represent so much more.
At the end of the day, Aipo, Jane, Richard, and Simon are not just turning the page on poverty and hunger, they are writing a new chapter for themselves, their families, and for generations to come.