Overcoming the Odds in India
Despite the challenges presented by the global pandemic, our team in India are working around the clock to make sure children can still enjoy Mary's Meals
In India, we've been focused on distributing food to communities in Jharkhand while schools remain closed. We spoke to Father Joshy and Father Siby from our partner BREAD, to learn more about the impact of Mary's Meals that they are seeing firsthand.
What challenges have the communities faced during Covid-19 and since the schools closed?
The communities never expected a complete lockdown so fast without giving any time for anyone to plan. Many lost their source of income overnight and were stranded. Fear and anxiety badly affected many of the villagers. Many men are migrant workers and travel for work across different regions. When travel restrictions were implemented many were held up away from home for weeks without work and even food. Those who tried to get back to their villages had to pay a big amount for the travel. There were stories of people walking for days to reach home or cycling more than 1200 kms. Hunger, poverty and unemployment were other major issues. Coupled with these, the closure of schools had aggravated the misery; children out of regular schooling, deprived of both education and meals. The greatest challenge was to keep hope alive in the communities and among the children and to address the hunger situation.
What obstacles have your team overcome to set up community distributions?
It was pleasing to overcome the challenge of planning and addressing the situation, especially providing dry rations to different parts of Jharkhand. Permission from the civil authorities in the first distribution time (April – June 2020) was a real challenge. Reaching remote areas with food, distribution to the school children while following the Covid-19 protocols, and monitoring the distribution were challenges which we happily surmounted.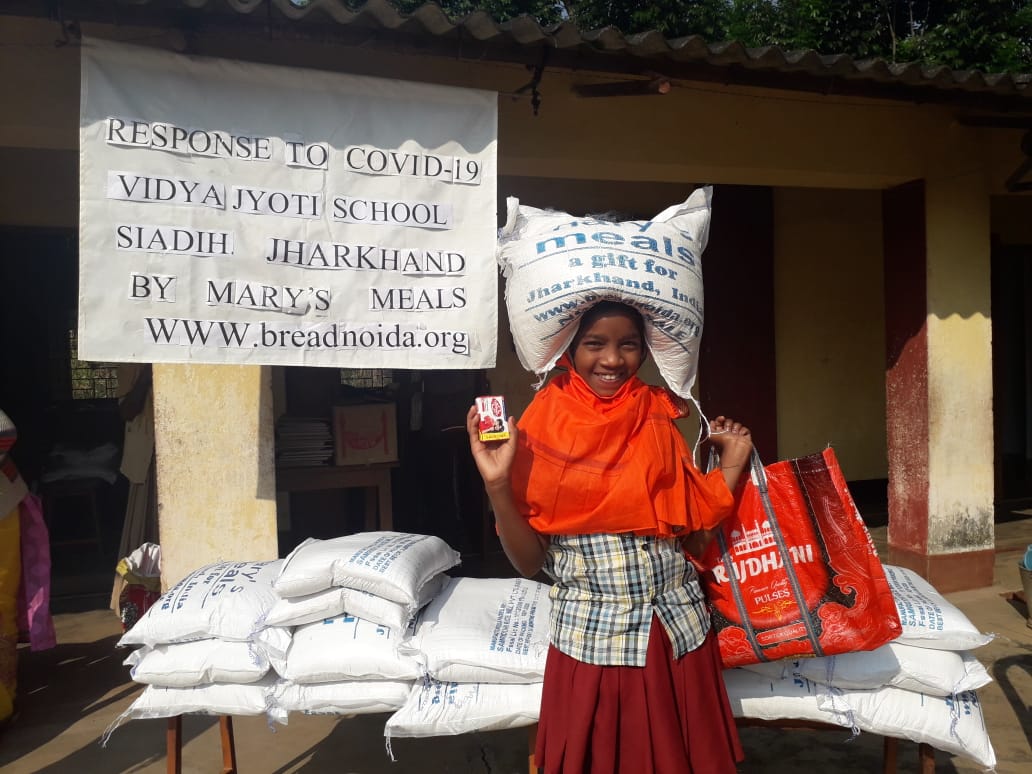 What has the reaction from the community been to the distributions?
The whole distribution was a pleasant surprise and it brought smiles in the faces of the parents. This food distribution was unexpected by the communities and it was a big blessing. To ensure social distancing parents and children came according to their time schedule and received their rations with lots of joy. They washed their hands and then moved in line and collected their provisions and walked away ... the smiles on their faces were really a beauty to see. Everyone was happy with the rice and lentils and the soap meant a lot for them.
What difference did community distributions make to these communities during such a difficult time?
The community distribution played a vital role in keeping poor students and their families healthy and hunger free to a greater extent. People without work found it difficult to manage food for their families. Children without the regular lunch at home found this food distribution a great help. This helped them face the greatest challenge and fear of the pandemic – hunger.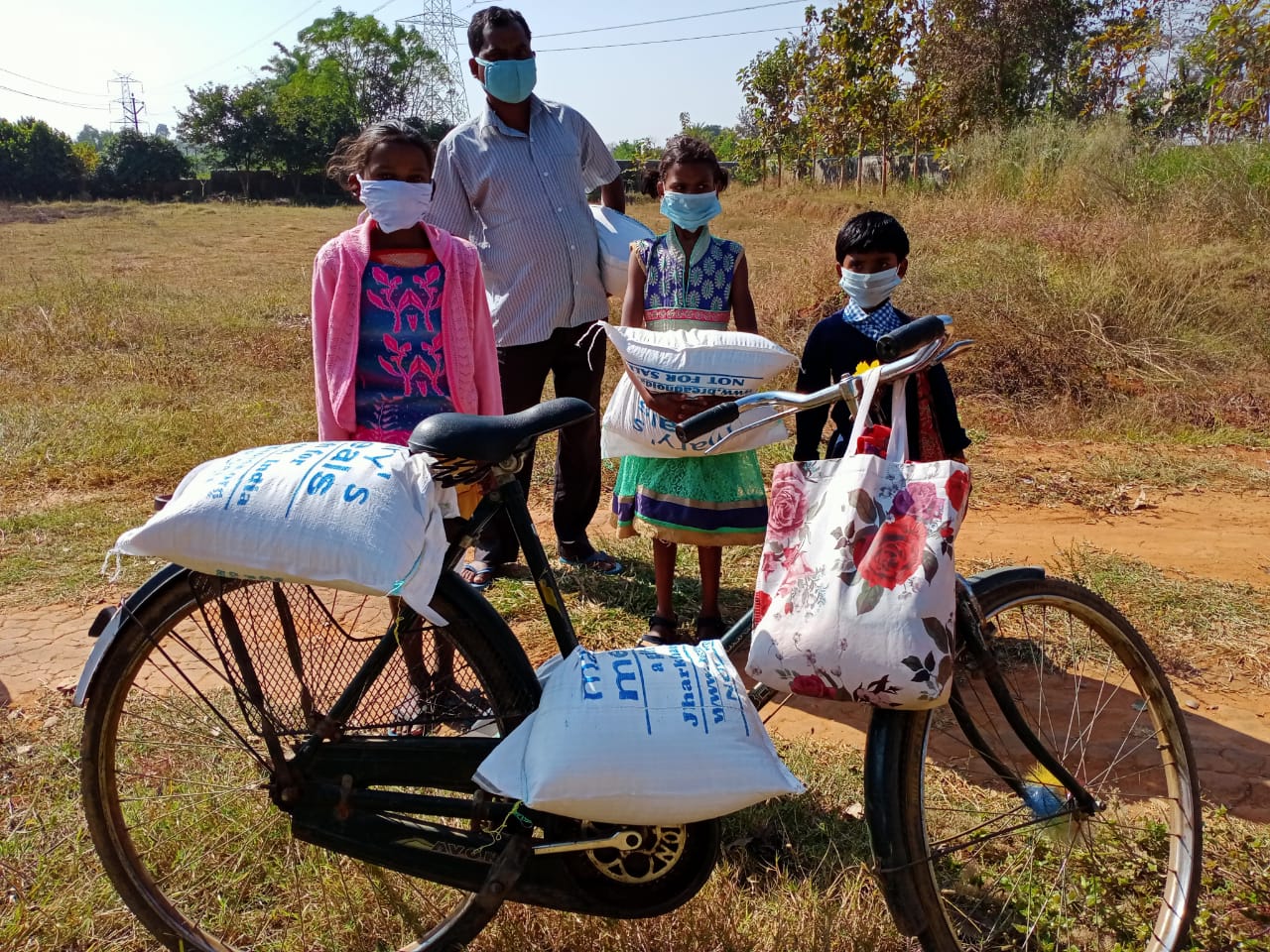 What are your hopes for 2021 and the future?
It can be hoped that normalcy may come back gradually. Schools may open in the second half of the year with students back to school and Mary's Meals served in the schools as usual. But the impact of this pandemic is going to linger on in the minds of people, especially in the children, for a long time. They have been out of school and study for almost one academic year. In case of continued lockdown, further food distributions may well be appreciated.