As our Covid-19 response continues, Naomi Malunga shares an update from a Mary's Meals food distribution at Chigodi Primary School in Malawi.
In this new update from Malawi, our Communications and Sponsor A School Officer, Naomi Malunga, shares good news from the latest round of community distribution at Chigodi Primary School.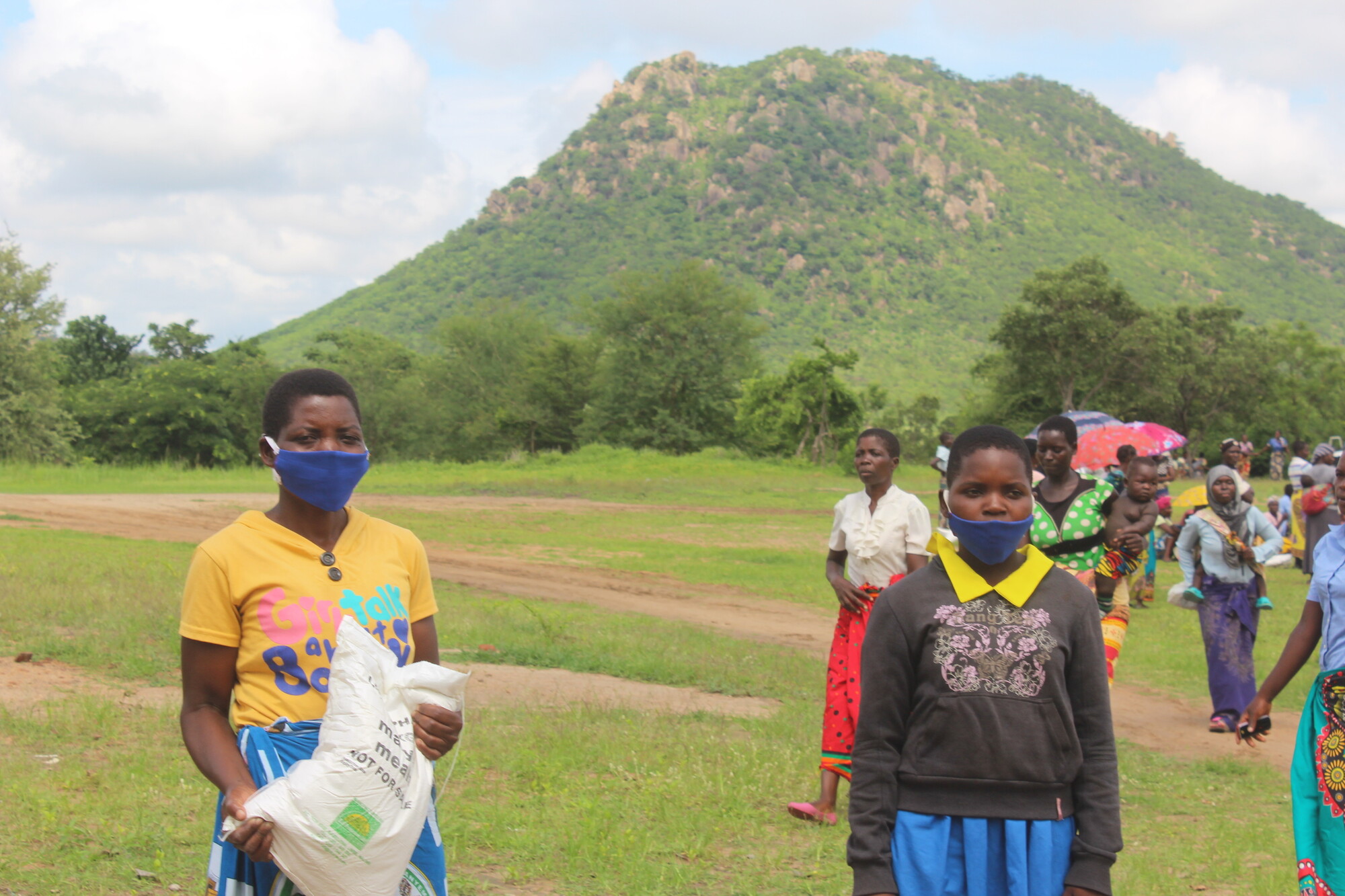 The 2021 food distribution exercise has started very well at Chigodi Primary School in Kumbewe, Lirangwe with Covid-19 prevention measures in place during the whole process.
During a visit to the school, we found guardians, students and teachers wearing face masks, handwashing basins with soap placed all over the premises, and social distances being observed when receiving the food.
The distribution is helping to solve the problems of food shortage in rural communities in the wake of Covid-19, allowing children to have a nutritious meal before starting lessons.
Speaking after receiving the food pack, Ireen Fillipo, a mother to three learners at Chigodi Primary School, said that the porridge will help the children because there is no food in their homes and they will be able to eat and be energetic.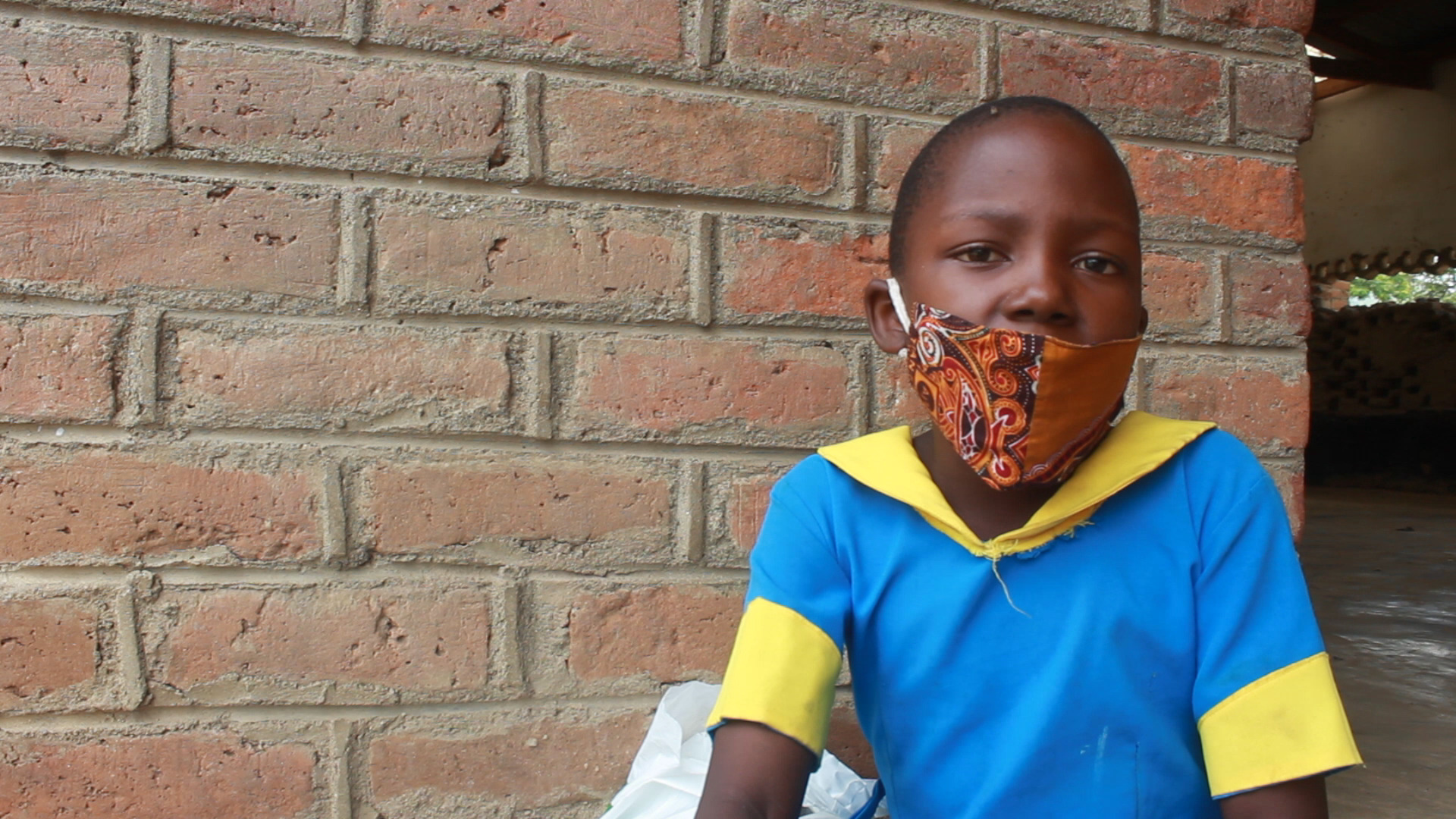 Catherine Chinjiro, a Standard 5 learner at Chigodi Primary School said that receiving food allows her to eat in the morning and she does not feel hungry while doing her lessons.
The school authorities are working in collaboration with the Mary's Meals staff to ensure smooth running of operations during the distribution exercise.
William Khonjesi, a teacher at Chigodi Primary School, said: "As a school we are making sure that the distribution is going on very well, we are ensuring that the food package goes to the correct person by enrolling them and calling names one by one. We are making sure that the parent of the child is the person receiving the food so that the pack goes to the right beneficiary."
Thoko Chinsinga, School Feeding Officer (SFO) for Lirangwe, expressed satisfaction in the food distribution process at Chigodi Primary School: "Most of the schools where we are distributing food, the attendance of the learners is usually high. I am so happy that we are distributing food to the learners at home. It is motivating the children to learn."