Mary's Meals Youth Ambassadors in Medjugorje and Lisbon
Engagement Manager, Calum MacFarlane-Barrow, reflects on a busy period for our Youth Ambassador Program
Being present at global youth events with our Mary's Meals Youth Ambassadors has been a great source of hope and inspiration. For two weeks I was able to travel with, and support, the young people representing Mary's Meals at Medjugorje Youth Festival (Mladifest) in Bosnia- Herzegovina and at World Youth Day in Lisbon, Portugal. Both of these great events allowed me to meet and engage with Youth Ambassadors who are already active in their own regions across the world, and also tell new young people about our mission.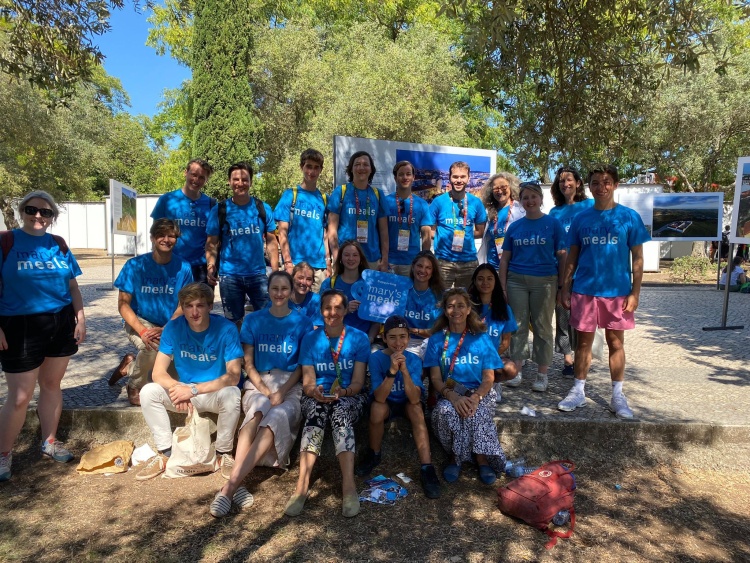 Mary's Meals in Medjugorje
Every year the Mary's Meals family gathers in the pilgrimage shrine of Medjugorje in Bosnia-Herzegovina for the local Youth Festival where we have the opportunity to present the mission of Mary's Meals to around 60,000 people. Through the testimony given on the main stage, the large presence of young volunteers, the time spent speaking with pilgrims, and the social media content we share from the event; the Youth Festival opens up lots of exciting ways to bring the story of Mary's Meals to life for a new audience.
We started off the week with a Youth Ambassador gathering, where around 50 young people from around the world came together out of common interest for Mary's Meals. Here they were able to hear talks from guest speakers such as our founder, Magnus MacFarlane-Barrow, and the leaders of Jacaranda School for Orphans – one of the places of education where Mary's Meals provides a meal for learners every school day. We also had an amazing panel of Youth Ambassadors – showcasing a variety of ways young people are getting involved in our movement to give their peers more ideas on how they use their skills and talents to support the mission of Mary's Meals. They worked together in project groups to brainstorm new ways of reaching youth audiences and came up with exciting and creative ways to help achieve this goal.
Overall, there was an overwhelming sense of belief and enthusiasm from the young people in the group that they could make a significant contribution to the fight against world hunger.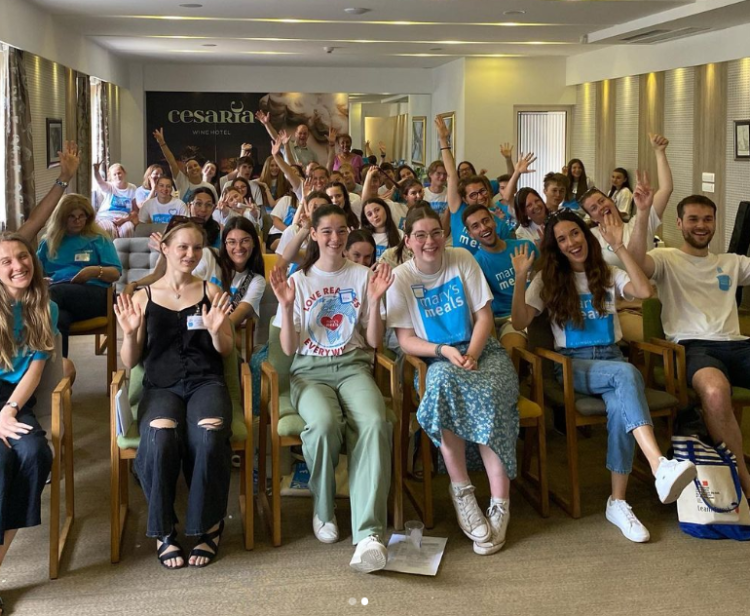 World Youth Day - Lisbon
After an inspiring week in Medjugorje, it was time to head to Lisbon to support the Mary's Meals presence at the World Youth Day event – where around 1.5 million young people gathered from around the world for a celebration of their faith. As part of these festivities, Mary's Meals had a stall in the 'City of Joy' and hosted a preview of an exciting new documentary film, which was attended by 800 people and served as an invitation to get involved in our global movement.
During the week-long event, our Youth Ambassadors spread the message of Mary's Meals to thousands of people, with individuals from over 32 countries signing up to help our cause. It was so encouraging to see young people respond to the vision of Mary's Meals and jump at the chance to take action.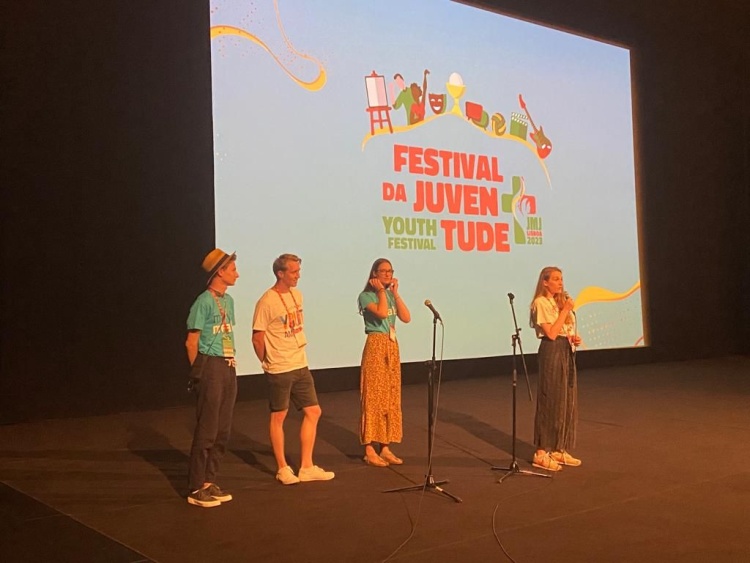 Throughout this 2 weeks of youth events, the talent, dedication, and determination of the Mary's Meals Youth Ambassadors was clear to see. As we continue to build strong foundations for this relatively new initiative, I feel very hopeful that some of these individuals will be future leaders who can play a significant role in empowering this world to end child hunger.
There are many different ways you can help by donating your time, money, thoughts and prayers.