Mary's Meals reaches more hungry children in Madagascar
Thanks to your generosity we are now reaching an additional 9,231 children
Mary's Meals is now reaching an additional 9,231 children in 68 schools in Madagascar with nutritious school meals.
Founder Magnus MacFarlane-Barrow visited Madagascar earlier in the year and was struck by the determination of local communities to work with Mary's Meals to feed more children.
He said: "I was lucky enough to meet the wonderful community surrounding one of the new programme schools.
"The parents spoke of the daily pain and hardship they face as they struggle to feed their children. They pledged to cook and serve the meals themselves if we could provide the food, saying it would change everything for them.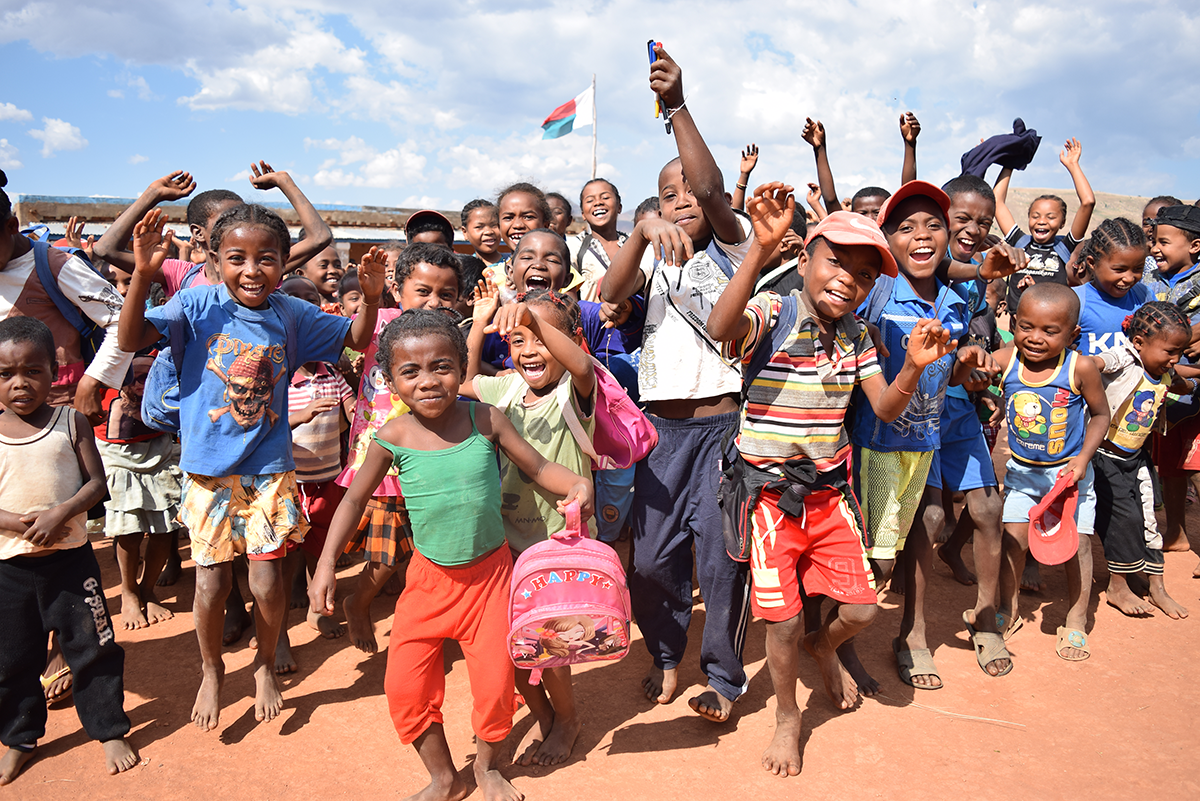 "I am so glad and humbled that – thanks to the continued generosity and goodness of our supporters, volunteers and partners – we are able to transform the lives of children at this school, and many others throughout Madagascar who desperately need our support."
Another Argyll-based organisation, Feedback Madagascar, is working with Mary's Meals in Madagascar, providing local knowledge and support. Managing director Jamie Spencer OBE said: "Providing daily food at school will help the children to perform better in the classroom and feel safe in the knowledge that they will receive a nutritious meal every day they attend."
Three rural areas, which present very different geographical, socio-cultural and economic contexts have been chosen for the project – Amoron'i Mania, Haute Matsiatra and Vatovavy-Fitovinany.
The menu for the schools consists of rice with pinto beans on Mondays and Fridays, rice with greens and peanut sauce on Tuesdays and Thursdays, and rice with lentils on Wednesdays.