It's the middle of February in Canada, and while some of us are still buried in snow, flowers are actually blooming on Vancouver Island as local Mary's Meals volunteers are hard at work, raising awareness and funds for children in need in Malawi, Africa.
A group of 8 volunteers in Duncan, BC, has been meeting on Thursday mornings in their homes, for fellowship and food, praise and worship, scripture study, and prayers for the needs of their families, the community and the world. They have started to serve hot oatmeal topped with yogourt at these meetings and it has been a hit! Collecting change in their donation mug, along with other donations, they are doing their part to help feed many children in their place of education. Volunteers like Madge also help to tell our story in their community by sharing Mary's Meals with their local parish, CWL and other groups in the community. Thank you to Madge, Lil, Eli, Casey and others who won't accept that in this world of plenty, millions of children still go hungry and are out of school.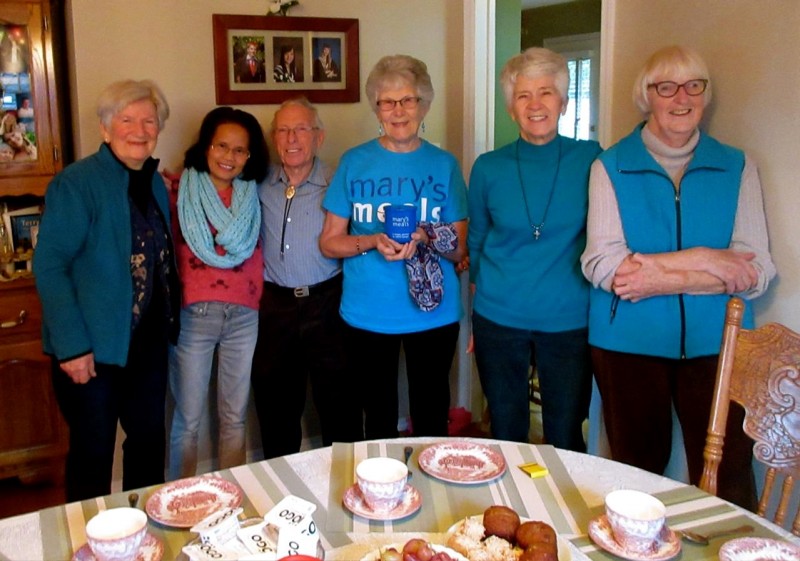 Meanwhile, in Courtenay, BC, Rebecca Carpenter is still busy crafting hundreds of crosses to sell at local craft fairs and other events, to raise funds for Mary's Meals, while parishioners at Christ the King church are busy planning a fundraising concert for Mary's Meals on March 3, Those are just two examples of the many regular events and activities happening in and around Courtenay on behalf of Mary's Meals. Thank you!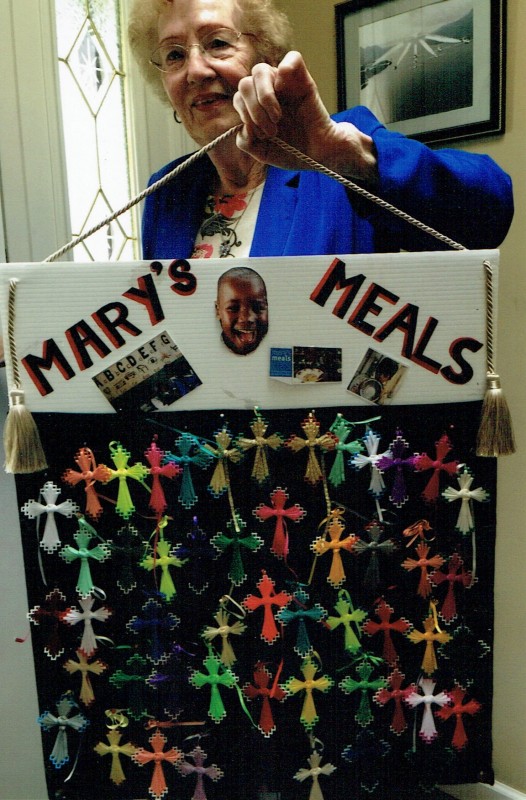 These two communities of volunteers are shining examples of "lots of little acts of love" that are making a big difference to children who need it most, allowing some of the world's poorest children to have food to eat and an education, which can be their ladder out of poverty in future. Thank you for all that you do!
If you'd like to start your own volunteer group in your local community, we can help! Please contact us to get started, and we guarantee that whether you have snow up to your ears, or the weather is fine, you'll feel like you have flowers blooming around you as you work with other like-minded volunteers to help some of the world's poorest children.
There are many different ways you can help by donating your time, money, thoughts and prayers.