Mary's Meals 2021: Year in Review
Join us as we take a look back over the past year at Mary's Meals, reflecting on our milestones and looking ahead to a new year and new chapter. You can also enjoy our highlights from the past 12 months in our end of year celebration video.
There has been much cause for celebration across the Mary's Meals global family over the past year. We withstood turbulent times, acting quickly and effectively to keep our promise to the children enrolled in our school feeding programs. We also reached some remarkable goals, made possible by all the little acts of love from our volunteers, staff and supporters, who stand united with us, in our mission to reach the next hungry child.
Growing the global movement is always one of our key aims at Mary's Meals and 2021 was hugely successful in realizing this. In Spring, Mary's Meals revealed it is now feeding more than 300,000 young minds, across 621 schools in Zambia, following significant expansion in the Vubwi, Chadiza and Katete districts in the Eastern Province.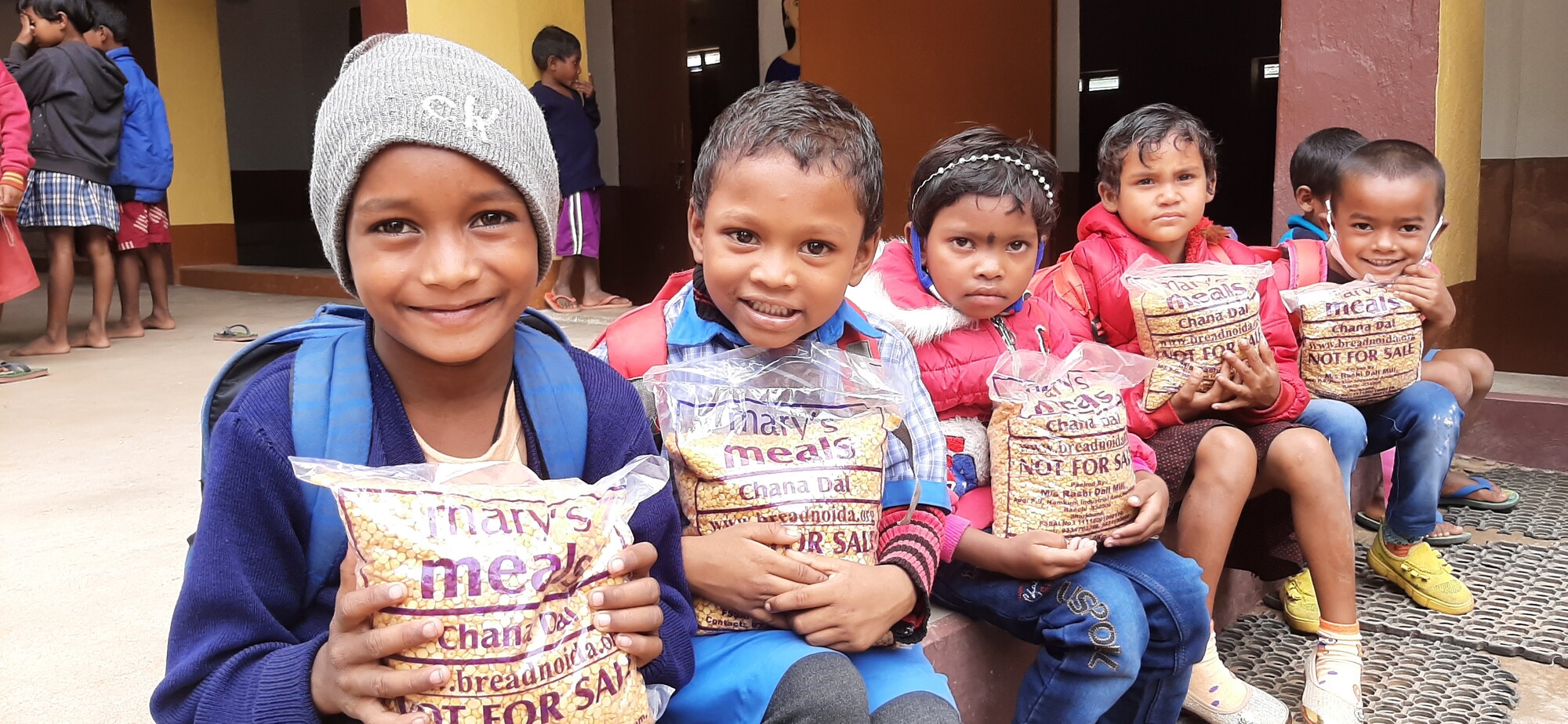 Following the swaths of school closures around the world caused by the Covid-19 pandemic, thousands of education facilities reopened this year in areas of Malawi, Kenya, Madagascar and South Sudan. However, the pandemic still has a grip on other countries where education is being hindered and many schools are unable to reopen due to restrictions. Take-home rations are still in operation across some of our program countries such as India and Uganda.
This year also marked the launch of Mary's Meals' new creative platform Food Changes the Story. Characterized by hope, storytelling and simplicity, this messaging will be interwoven in our campaigns and will guide us in the quest to achieve our ambitious three-year strategic plan, The Next Child.
Sharing the true impact of our work was made possible this year with the publication of our five-year research project, Marys' Meals Impact Assessment Report. Its aim was to gather evidence about the longer-term outcomes of our work and it will be used to bolster our feeding programs and to help us grow the Mary's Meals global movement and reach new audiences. Over the five years, we conducted more than 15,000 surveys in our focus countries, Malawi and Zambia, Liberia was added to the project in 2017 where an additional 5,000 surveys were carried out.
Sadly, amid these amazing milestones, the past year has not been without some feelings of sorrow and helplessness. The safety and wellbeing of millions of children around the world hangs in the balance amid famine, civil unrest and war in many countries including Ethiopia, Syria, Myanmar and Madagascar.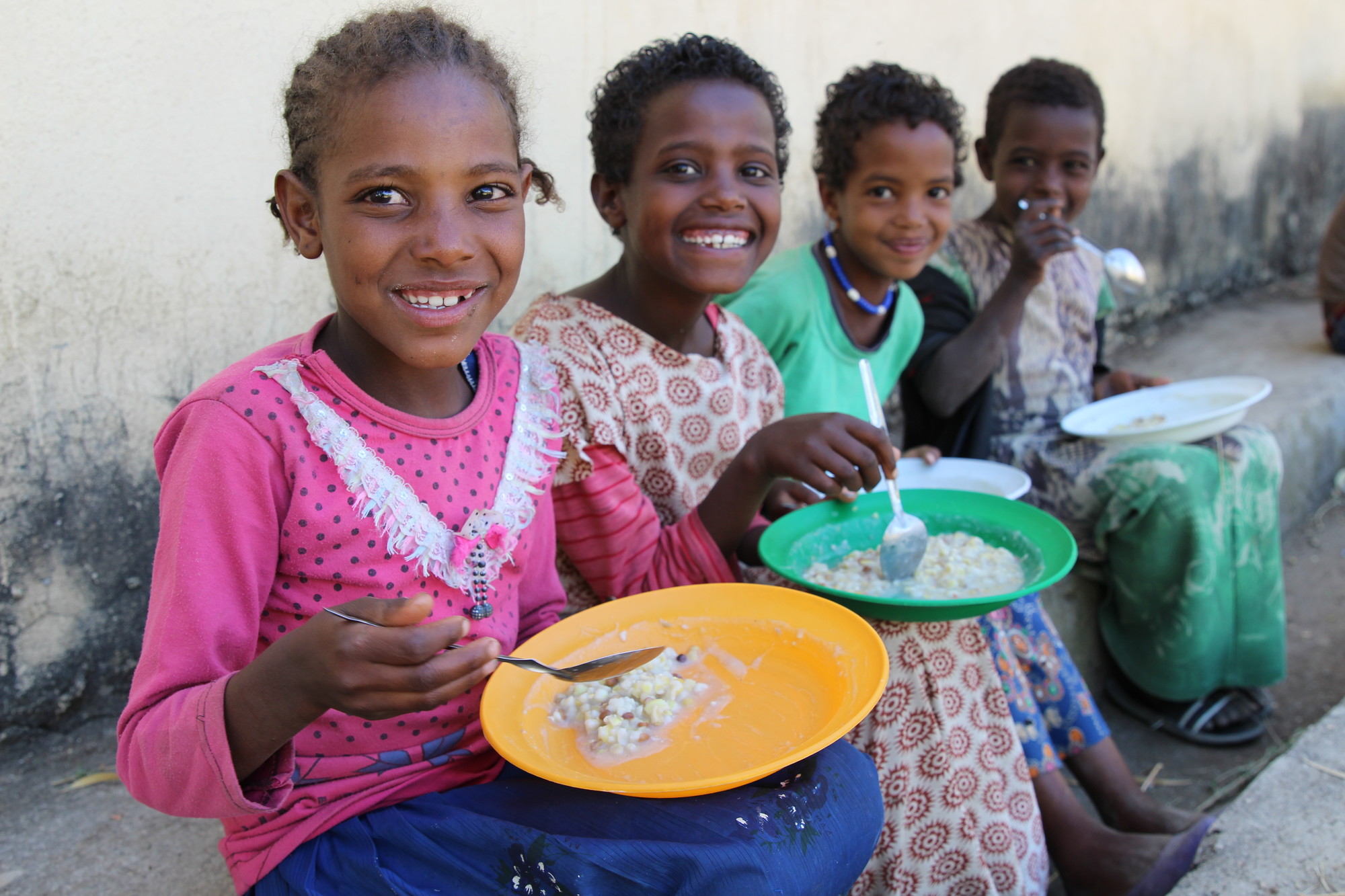 In January, Mary's Meals launched an emergency appeal to support some of the millions of families and displaced communities at risk of starvation in Tigray. The fighting and unrest, in the northernmost state of Ethiopia, has created the worst famine the world has seen for a decade; a famine driven by war in an already vulnerable area. As the fighting intensified, schools were forced to close but our work didn't stop. Our trusted partner worked tirelessly to quickly set up 22 centres for displaced people in the region's capital, Mekelle, to provide refuge for more than 30,000 internally displaced people. We continue to support our partner and work with them to address the immediate humanitarian needs of those most affected by the atrocities of war.
In August, a devastating earthquake struck the Caribbean island of Haiti, leaving around half a million children in need of immediate humanitarian assistance. Our partner, Summits Education, swiftly established the most pressing needs and, supported by Mary's Meals, began to deliver emergency ration packs of essential food items to families in the worst affected areas.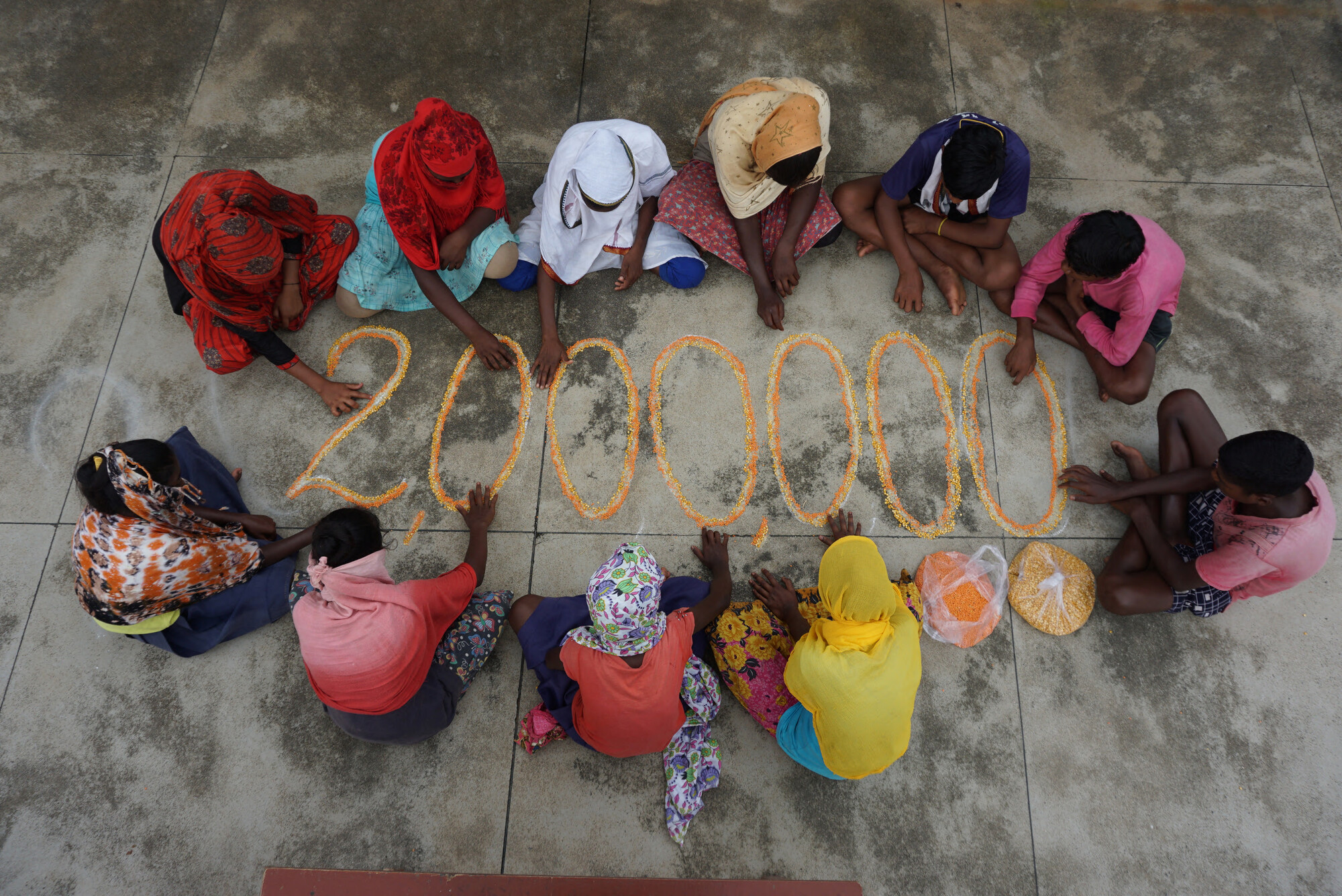 In September, just six years after reaching the major milestone of feeding one million children, Mary's Meals announced that an incredible 2,058,099 children living in 19 countries in some of the world's poorest communities are now receiving a nutritious meal daily in their place of education. We celebrated the historic achievement with an event in the remote desert region of Turkana, Kenya, where our staff and volunteers work largely with very young children in Early Childhood Development centres. The event was filmed and edited together with a vast array of messages, reflections and celebrations captured on camera across the Mary's Meals family. The resulting film was broadcast on September 8 on YouTube.
To mark the 2 Million milestone, a special edition of 'The Shed That Fed A Million Children' was published. This best-selling book, written by Mary's Meals' Founder, Magnus MacFarlane-Barrow in 2015, has been aptly retitled 'The Shed That Fed 2 Million Children' and now features a new preface, epilogue and an additional chapter which brings the Mary's Meals story right up to date.
As the year draws to a close, we also look forward to a new chapter in the life and work of Mary's Meals. Next year will undoubtedly bring more challenges but also many more reasons to celebrate. In 2022, as always, we will meet both head-on, as a global family, united in our focus on reaching the next child and on feeding three million children by 2023.