Malawi update: children return to school
Mary's Meals Covid-19 response continues to feed more than one million children across Malawi as classrooms reopen
We are starting the new year with some excellent news. Schools in Malawi have re-opened!
To limit class numbers, children are attending lessons in rotation, spending around half their time in school and the other half learning at home.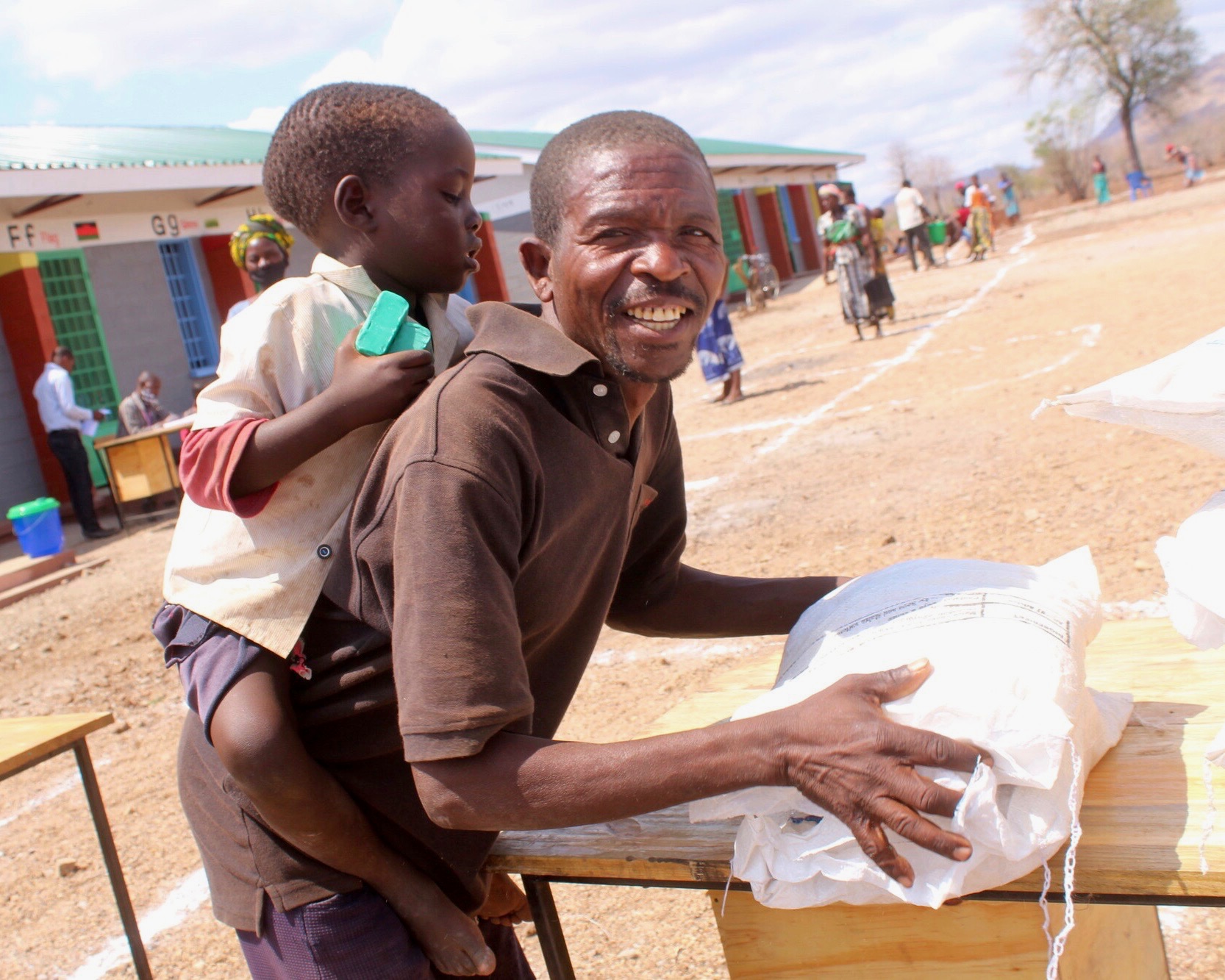 School kitchens remain closed, but with your help, our community volunteers are distributing take-home rations so that more than one million children across Malawi can continue eating Mary's Meals.
In close consultation with the government and local communities, we are developing plans to resume in-school feeding as soon as it is practical and safe to do so.
We spoke to Angela Khonje, Head of Programs for Mary's Meals Malawi and Naomi Malunga, our Communications and Sponsor A School Officer, about the realities of running a school feeding program during a global pandemic:
"The closure of schools because of the pandemic brought about distress in the communities we serve. Most families did not know how they were going to feed their children and feared that the pandemic signified the end of the school feeding program.
"The introduction of the take-home rations brought so much hope and relief to communities. It meant that children would be having their porridge at home while they continued with their education.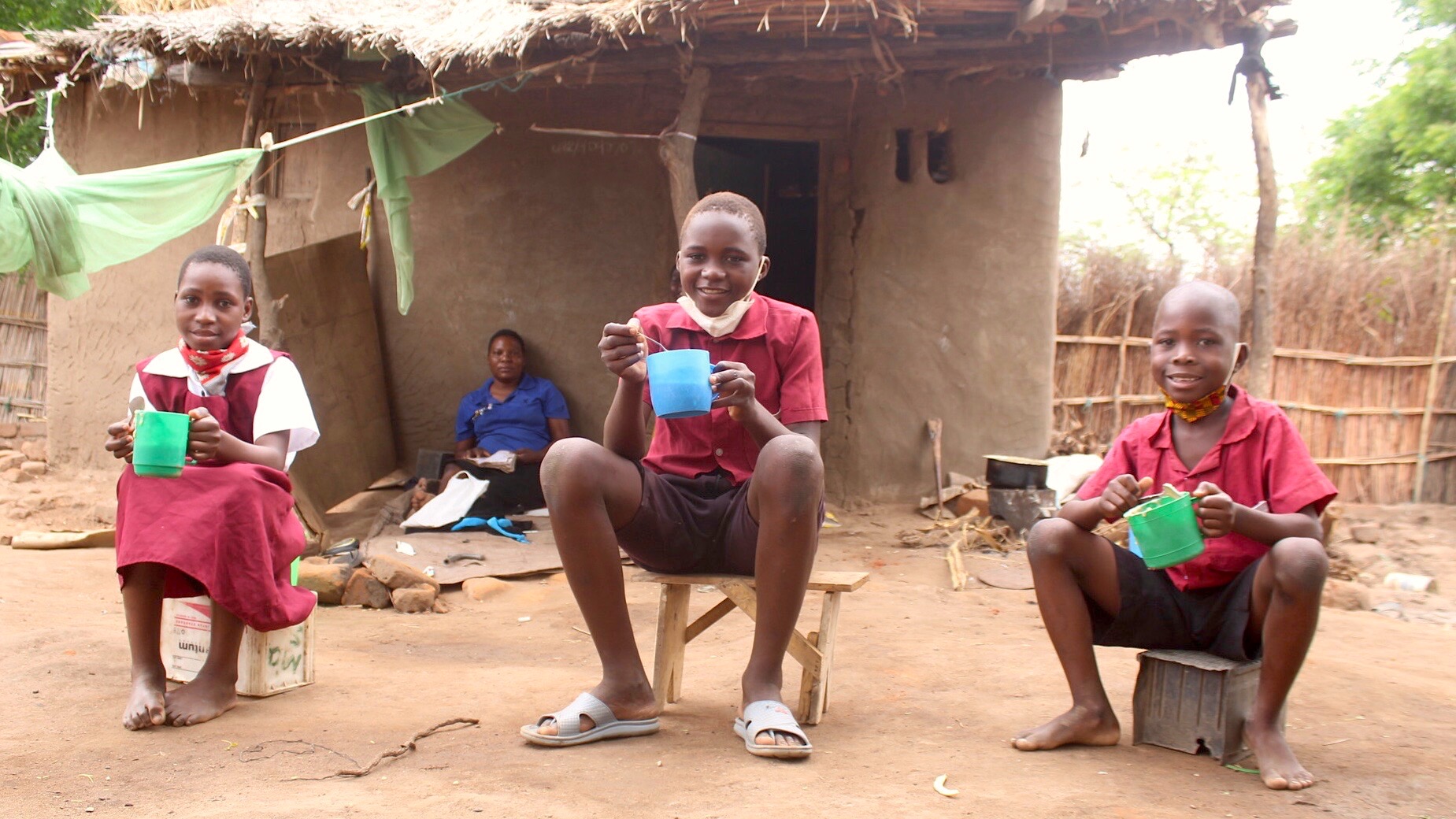 "The first phase of the distribution was the most challenging as this was the first time the team had to distribute take-home rations.
"Owing to hunger, parents and guardians sometimes wanted to get more food than was allocated to them, but our teams worked hard to make sure that the right food went to the right children.
"In some instances, it was challenging to distribute rations to all learners in one day, especially in schools with huge enrolments, and this inevitably slowed down the distribution process.
"However, in the second phase, we reviewed the initial distribution process and, by reflecting on the challenges faced and the lessons learned, were able to ensure even greater success.
"For example, in the second phase, large schools were given two or more days for the distributions depending on pupil numbers, which reduced congestion and bolstered the safety measures in place.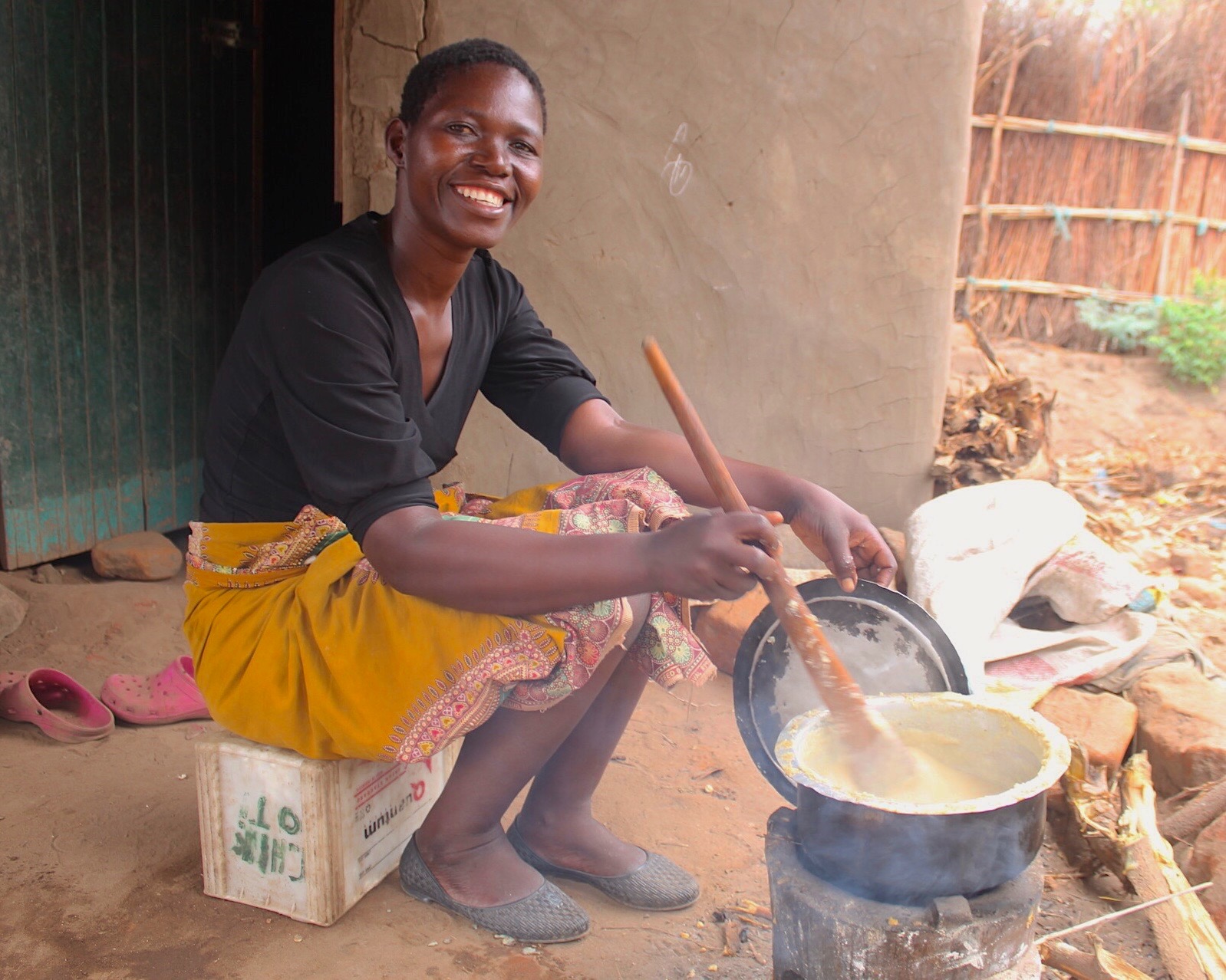 "From the children and families we've spoken to, it's clear that distribution of take-home rations has made a difference. Children are now able to have their porridge at home while they continue to learn.
"We know the children miss being able to attend school every day, but the government have introduced some radio programs for children to listen to as a way of enhancing their studies on the days they are at home.
"Currently the schools have re-opened, but classes are being conducted on a rotational basis to limit the number of learners in a class. This means that we're continuing with distributing take-home rations for now.
"As the new academic term begins, the Mary's Meals team is prepared to deliver either in-school feeding or more community-led distributions, depending on the latest guidance from the government of Malawi.
"Staff and volunteers have adapted well to the changing environment. Only a few of us can be in the office at the same time, so most employees are still working remotely. There is good coordination between all departments, and this has ensured that there is no disruption to the feeding program."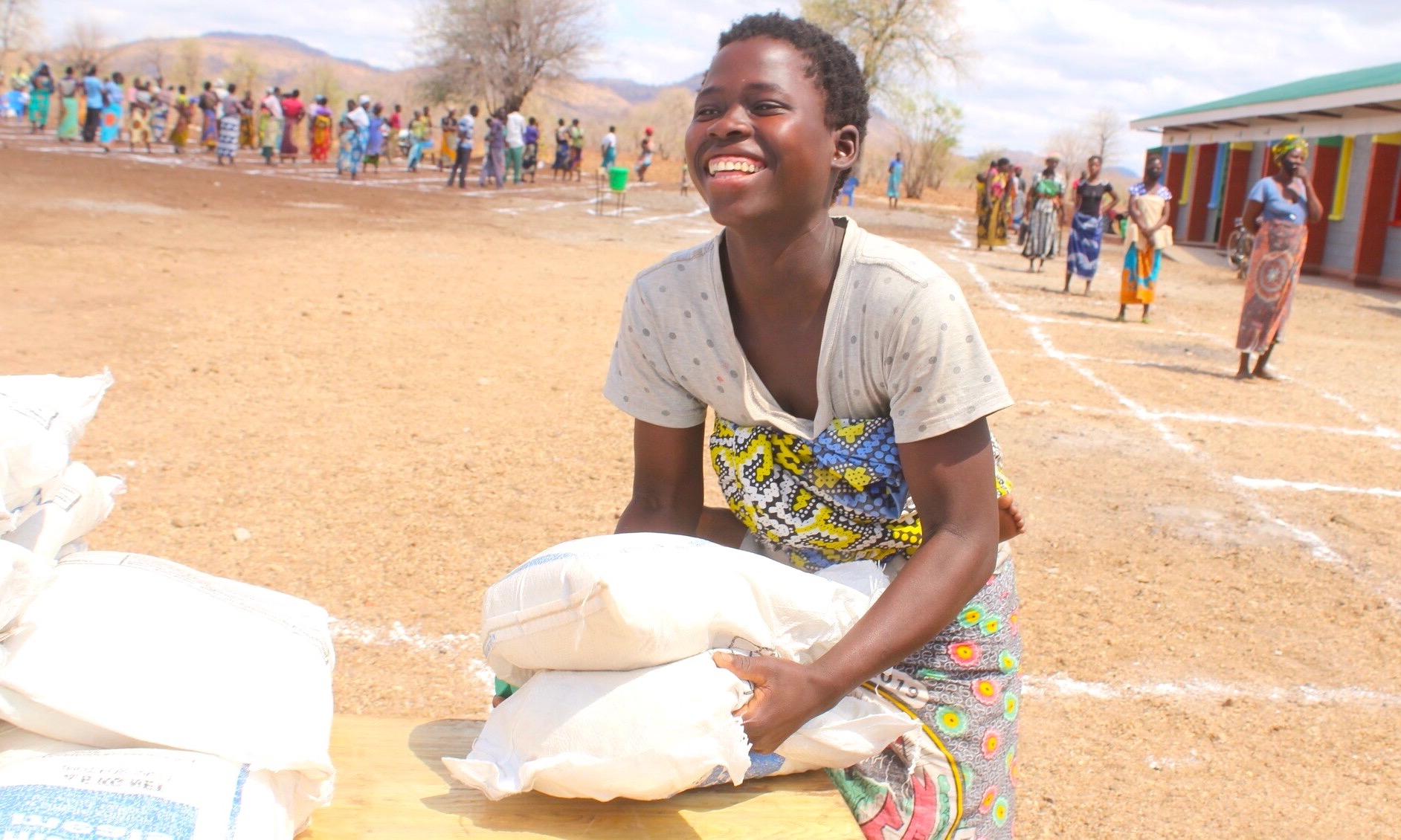 We're so thankful for everyone who makes this life-changing work possible in these challenging times.
We look forward to the day when children can safely return to school full time and eat Mary's Meals alongside their classmates and friends. Until then, we'll continue community distributions of take-home rations, so that children can continue to rely on our daily meals.
With your help, our work won't stop.