Lydia sets her sights high
The first thing you notice about Lydia is her beaming smile. Then you meet her mother Shewit and you realise where she gets it from.
Eleven-year-old Lydia is brimming with confidence. While our team is speaking with teachers and leaders at her school in the Tigray region of Ethiopia, she suddenly appears in front of the camera and asks to be interviewed.
"I like to read storybooks. Reading is my favourite thing to do," she tells us.
We're visiting Tsehafe-Werdi Primary School to see how the Mary's Meals feeding programme is working there. They only began serving school meals a few weeks before but already it's made an impact.
Mr. Tadesse, chairman of the Parent Teacher Association at the school, says: "There was a lot of hunger in this community but now this is solved by the feeding and everyone attends school. They will never need to miss their daily meal. Students don't come late and dropout has dramatically reduced."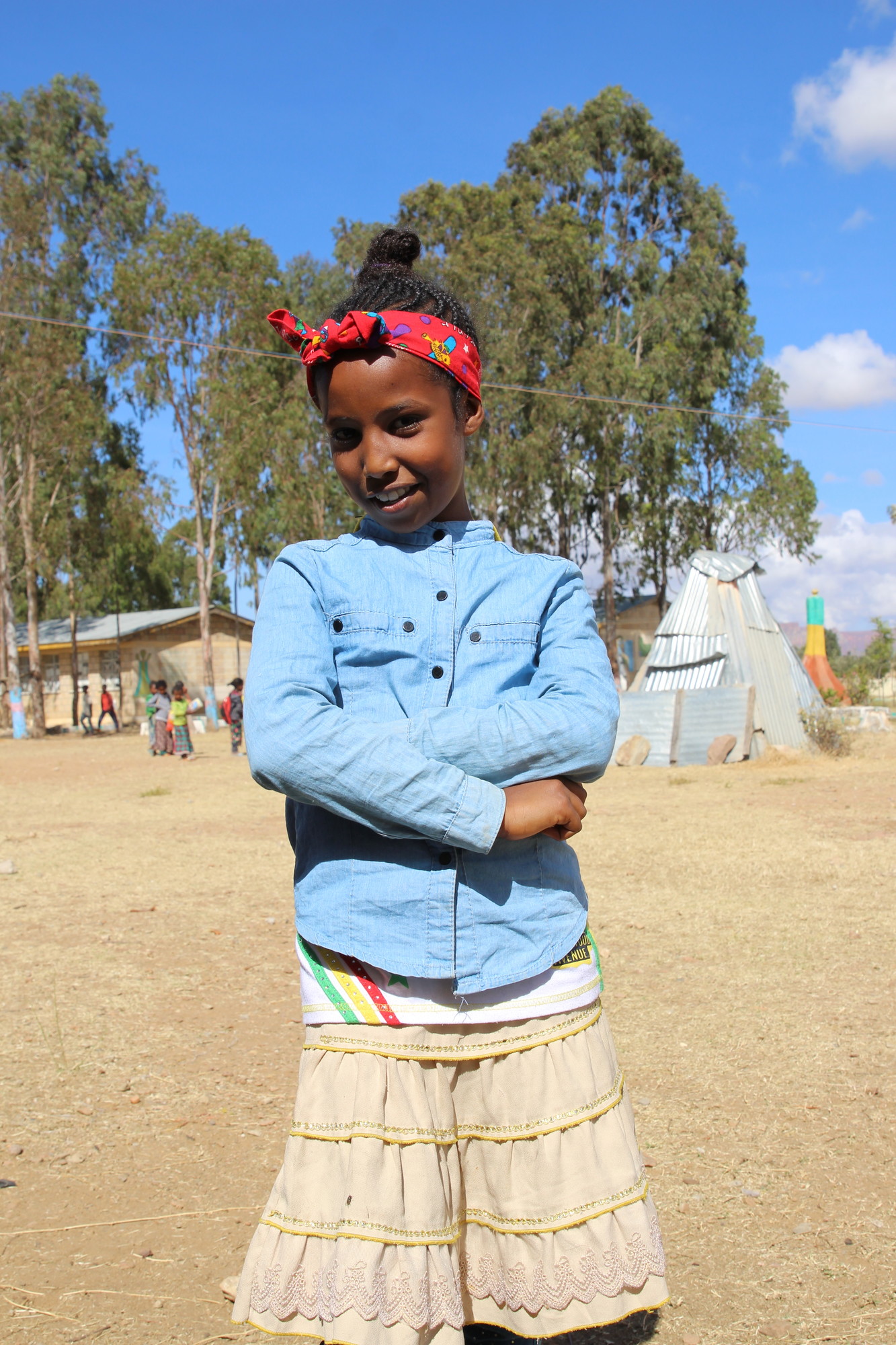 Lydia talks a lot about how happy she and her classmates were when the feeding started and how she and her friends never miss class now. She is full of energy and giggles, but when she talks about education, she's suddenly more serious. "Education makes us perfect. If we do not educate, we cannot save our country and we cannot be in a safe place. I hope all of us will decide the future of our country." Her smile returns in full, though, when she surprises everyone in the room with her other ambitions. "I'd like to be a pilot when I finish school," she says, then laughs, "because I saw the birds which are flying in the sky and I want to be like them."
Her mother Shewit is a teacher at her school. Lydia becoming a pilot isn't exactly what she had in mind! "I want her to be a doctor but her will is to be a pilot. I don't want to be an obstacle for her, and my daughter says there may be Tigrayan women pilots. My parents didn't want me to go to school but my daughter doesn't need to face such things. "Before, there was a push by the family to get married because they didn't think girls can achieve anything, or even be educated. Now there is no such thinking about girls… females can achieve their goals if they are educated."
It's hard to imagine Lydia being held back by anyone. Her determination and hunger to learn are clear. Her mother adds: "My daughter asks me a question and if she is not satisfied with the answer, she asks other teachers!"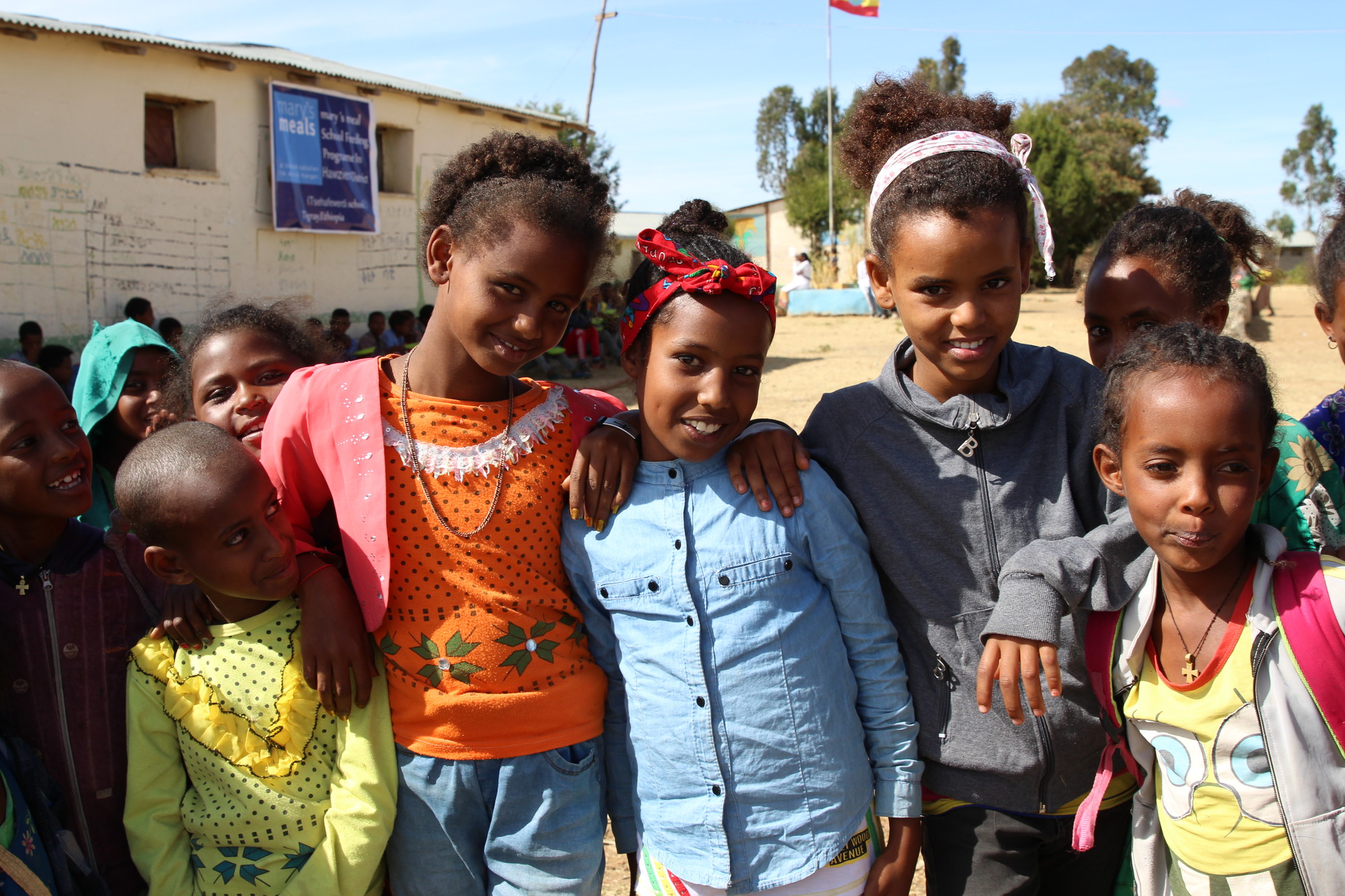 Just a few short weeks ago, this school was very different – dropouts were common and attendance was low. There's little sign of that now, and as we head for the car Lydia follows and asks us to take her photograph, then encourages all of her friends to do the same. They look at the pictures then burst into fits of giggles. The Mary's Meals they ate for lunch has certainly done its job on their energy levels!