Canadians across the country continue to support hungry children around the world through their little acts of love.
We are in the midst of a global pandemic, which has been going on for months now. Coronavirus has impacted everyone, in very significant ways. But our Mary's Meals Canada volunteers, in spite of the personal challenges they are facing, continue to give of themselves to help children in need, who have even less, and face even greater challenges than most due to the coronavirus pandemic.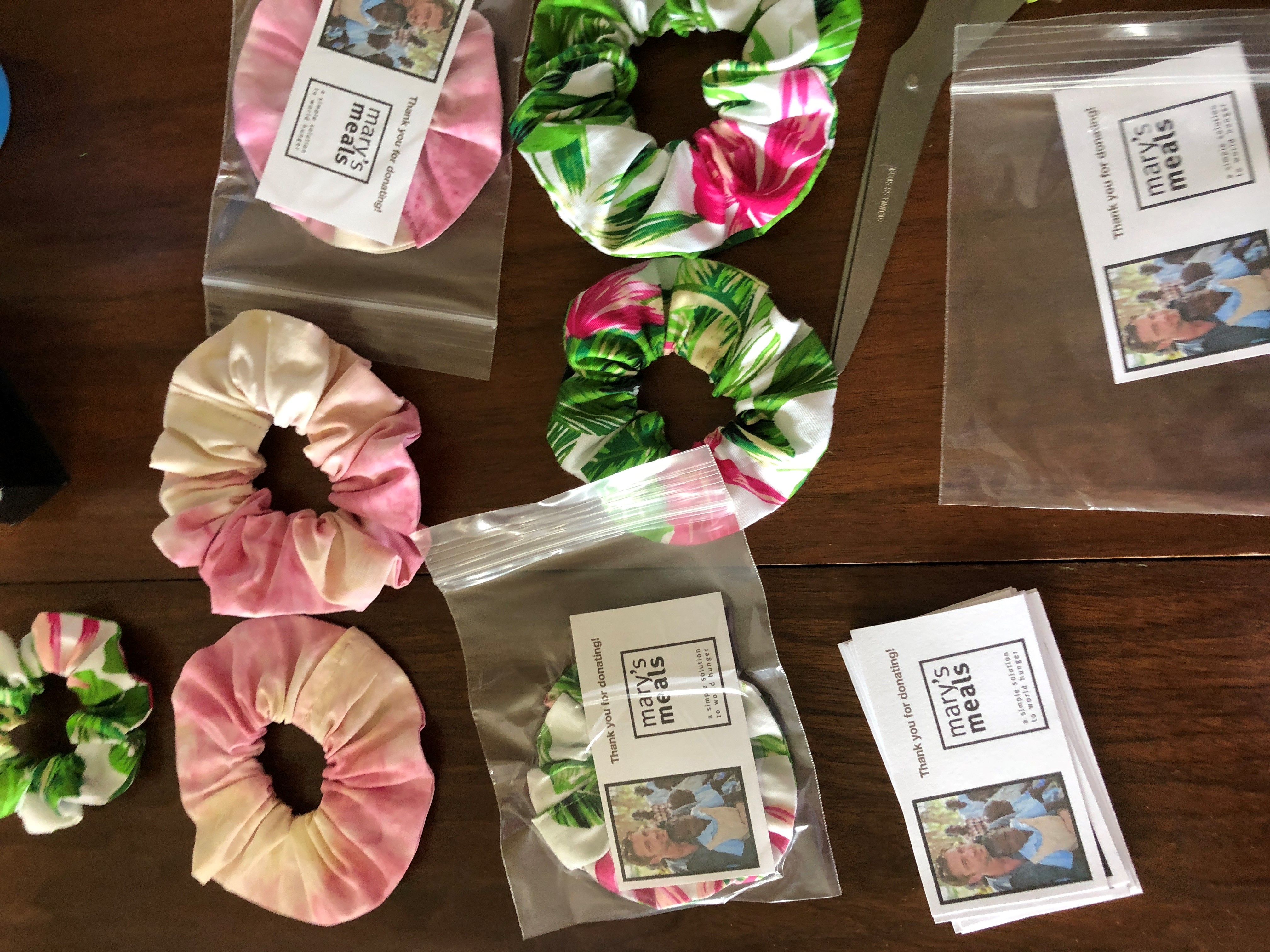 Darian from Paradise, Newfoundland has been helping Mary's Meals Canada for years. Despite the disruptions to her post-secondary education, she continues to utilize her creativity and talents to help children who need Mary's Meals. Her latest project involved working with another talented volunteer, Raylene from Fredericton, New Brunswick, to sew the popular hair scrunchies and then sell them. They've already raised $120, which is enough to feed more than 4 children, a daily meal for one year!
Daksh from Fort McMurray, Alberta, has also seen his education interrupted by the pandemic. Not to be deterred in his efforts to feed hungry children, Daksh has worked with his local volunteer team to organize a weekly bottle drive. Did you know that one milk jug being turned into a bottle depot in Alberta will provide 2 meals to a child through Mary's Meals? Thank you to Daksh and team for your efforts, helping us all to better realize how our little acts of love each make a difference to a child in need. And when we add all of these acts together, we are truly changing the world, one child at a time!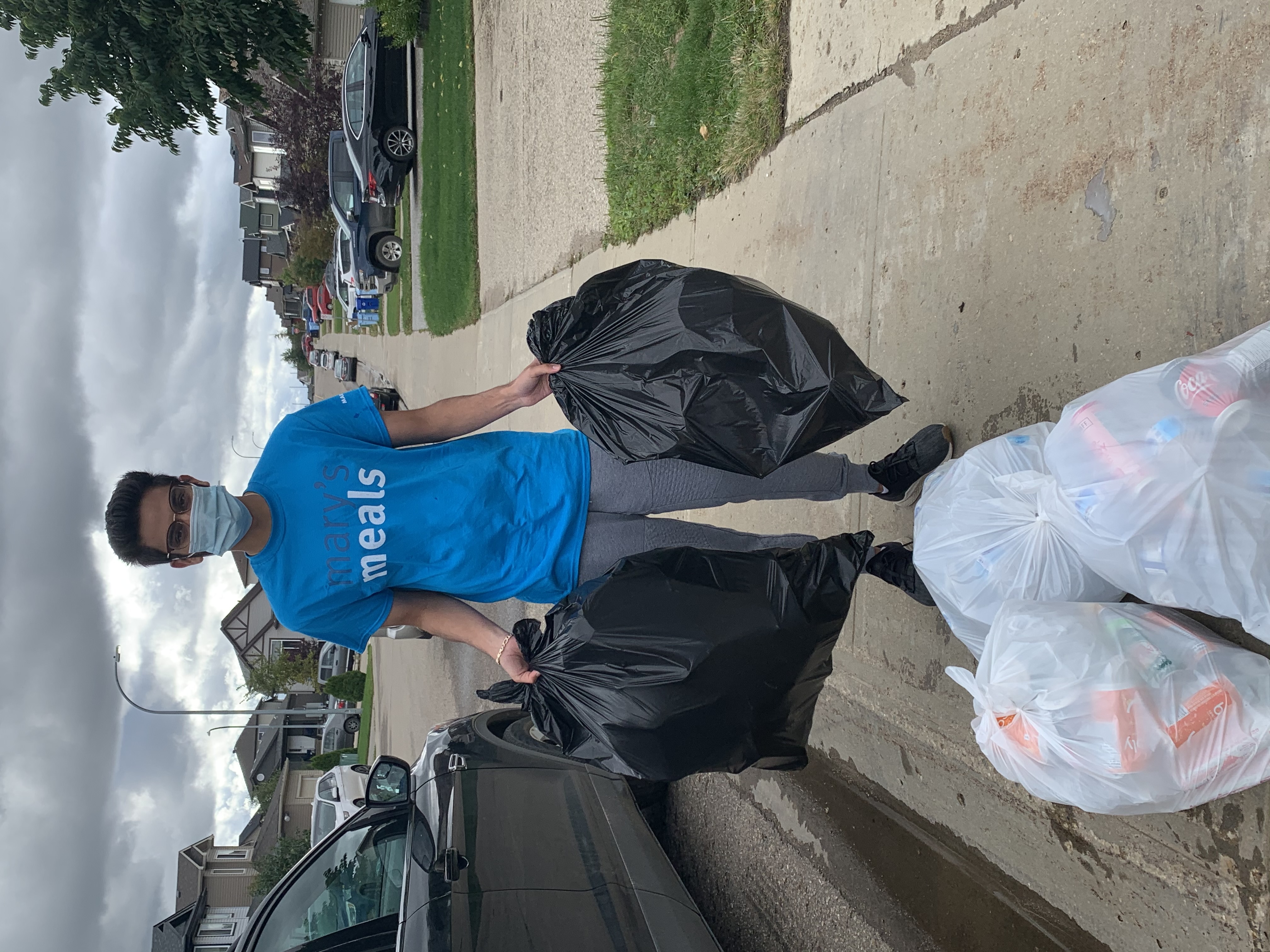 If you have a little bit of spare time, and a desire to help feed and educate children in some of the world's poorest communities, please contact us to learn how you can join your local Mary's Meals Canada local volunteer team (for everyone!), or our new Youth Ambassador program. We have all been blessed with unique talents and gifts, and through Mary's Meals, we have the opportunity to use them to change lives. We hope you'll consider joining us!