Miriam, 11, from the urban slums of Eldoret, shares her story…
Miriam loves football – and the daily meals she enjoys at the support unit for children with additional learning needs at Kidiwa Primary School.
Just a few years ago, this energetic 11-year-old – who lives in the crowded slums of Eldoret in Kenya – found it difficult to talk. Today, thanks to the kindness of her teachers and the promise of a nutritious school meal, she's excelling both on and off the pitch!
This is her story, in her own words:
There are five people in my house: my parents and my brother and sister, and me.
My parents both work as cleaners, far from home at the other side of Eldoret. My sister, Siara, is five years old. She is not at school yet. My brother Sammy is 17. He is in Form 2 [at secondary school].
I like to play with my friends. I play football at home and at school. I kick with my right foot. If people say girls don't play football, I say 'I can play football'. I like to be the striker.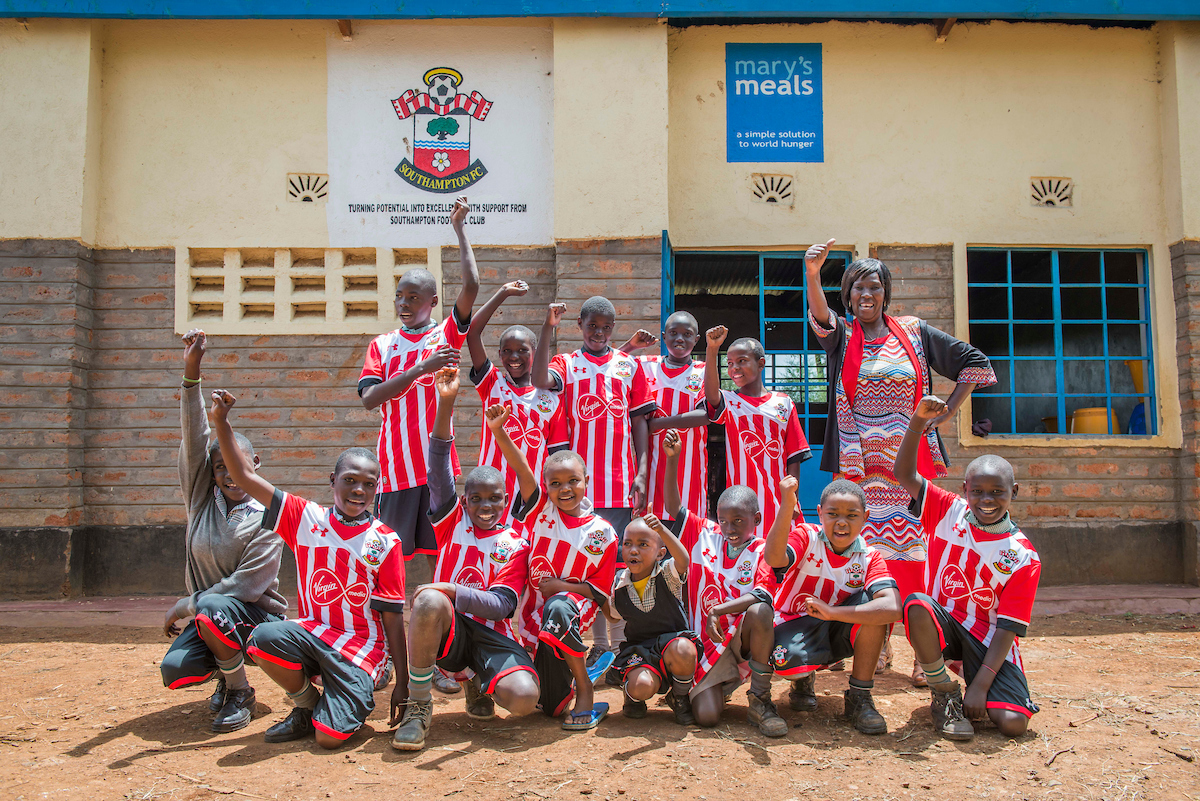 I live near the school. It is very close – just two minutes' walk. I love the classroom and answering questions. I also like to run for the school. I would like to work in this school. I would like to be like my teacher and help people.
For breakfast I drink tea and eat bread. Sometimes only tea.
I like the Mary's Meals food. It makes me strong. The Mary's Meals food is good. I love the githeri [maize and beans]. It's a balanced diet.
At home, we play kati (dodgeball) in the street. There is no traffic and no cars. After meals, I help my parents to wash the dishes.
If someone comes to visit me in Kenya, I will show them my school, and our family's farm, and I will play with them. The farm has many things – maize, beans and vegetables. I help to dig. I like vegetables and fruit. I like sukuma wiki [kale] and spinach as well – also melons, mangoes and apples.
Miriam is just one of 22,000 vulnerable children in the urban slums of Eldoret and Kisii receiving Mary's Meals in their place of education every school day. Thank you for helping her to make the most of her education.