Hope can change everything
Our founder, Magnus, visits a community in Madagascar that is waiting for Mary's Meals.
It was a school holiday, but the playground was full of children.
When they heard we were visiting, parents squeezed into one of the classrooms, leaving their rice fields at crucial harvest time. We started feeding in Madagascar last year, but this school doesn't yet receive Mary's Meals.
There was an initial quiet awkwardness when we joined the parents to hear their views. Farmers with calloused hands, wearing thick jumpers and hats, sat behind their children's desks. We invited them to tell us about their situation. The silence was eventually broken by a lady in a red hat.
"We should not be ashamed to talk about it," she began quietly. "I myself struggle to feed my children. Some days, when I get some paid work, I have to take them out of school to help me in the fields. I know that is not good for them."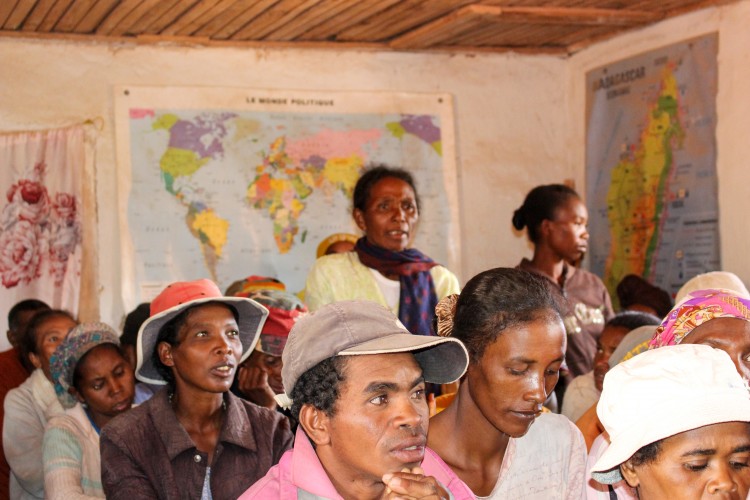 Her courage opened the floodgates. One after another, parents stood and spoke. They explained that the rice they were harvesting would only feed their families for three months; some of their children had to cross dangerous rivers each morning to get to school; the government hadn't paid the teachers for six months and instead parents paid them in gifts of rice; ten children had dropped out of school because of hunger, and many weren't attending school at all.
The stories of hardship and their determination to overcome it were only finally interrupted when one of the parents said: "You see! This is why we are all so thin!"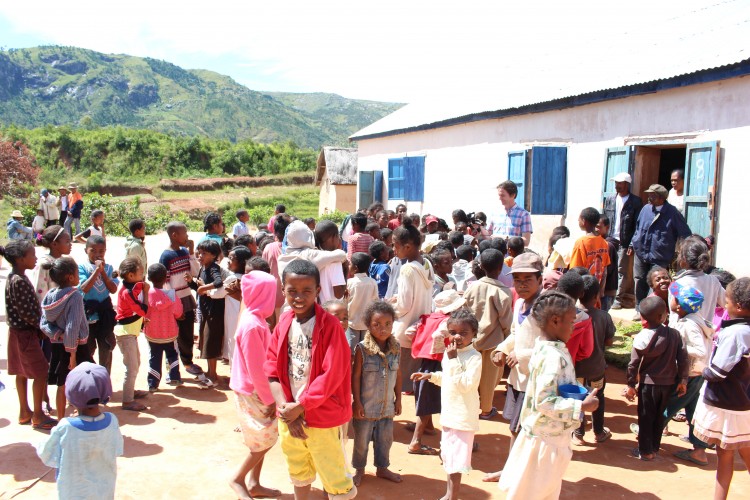 When the laughter subsided, they began to ask in earnest if we could help them feed their children. They pledged themselves to cook and serve the meals if we could provide the food. It would change everything for them, they explained.
The school is called Ambohipo, in the lush highlands of Madagascar. The 192 students there, including little ones in nursery, are waiting for us to say 'yes, we can begin feeding now.' Waiting for a day when the hunger stops gnawing at their stomachs – waiting for a happy day.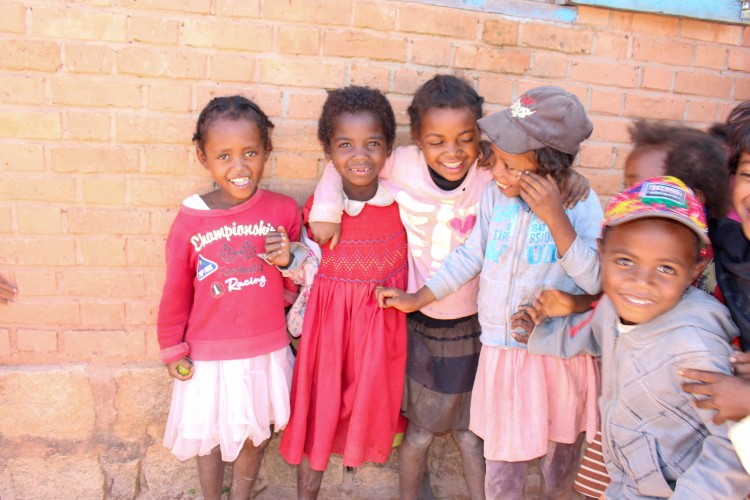 Together we can transform the lives of children at this school, and throughout Madagascar. Your gifts of hope and joy help give hungry children a happy day and a brighter future.