Finding hope in Turkana amidst a global pandemic
As we meet Atoot from the Tukana region in Northern Kenya, we learn more about how Mary's Meals is adapting to the coronavirus pandemic, and helping families whose needs are, unimaginably, even more dire.
Atoot sits in a barren field. She is trying to calm her baby daughter, who won't stop crying. At just 10 months old, the infant already carries the tell-tale signs of malnourishment. She is trying to get some milk from her mother, but there is none left. Atoot lives in Turkana in northern Kenya and has been surviving by eating leaves for the last few weeks, but in the past four days, she has had no food at all.
She has come to her local school where her other child, an 8-year-old daughter, attends lessons. That is, she used to attend lessons here before the classrooms closed to try to prevent further spread of Covid-19. Now the school is a pick-up point for parents to receive home rations.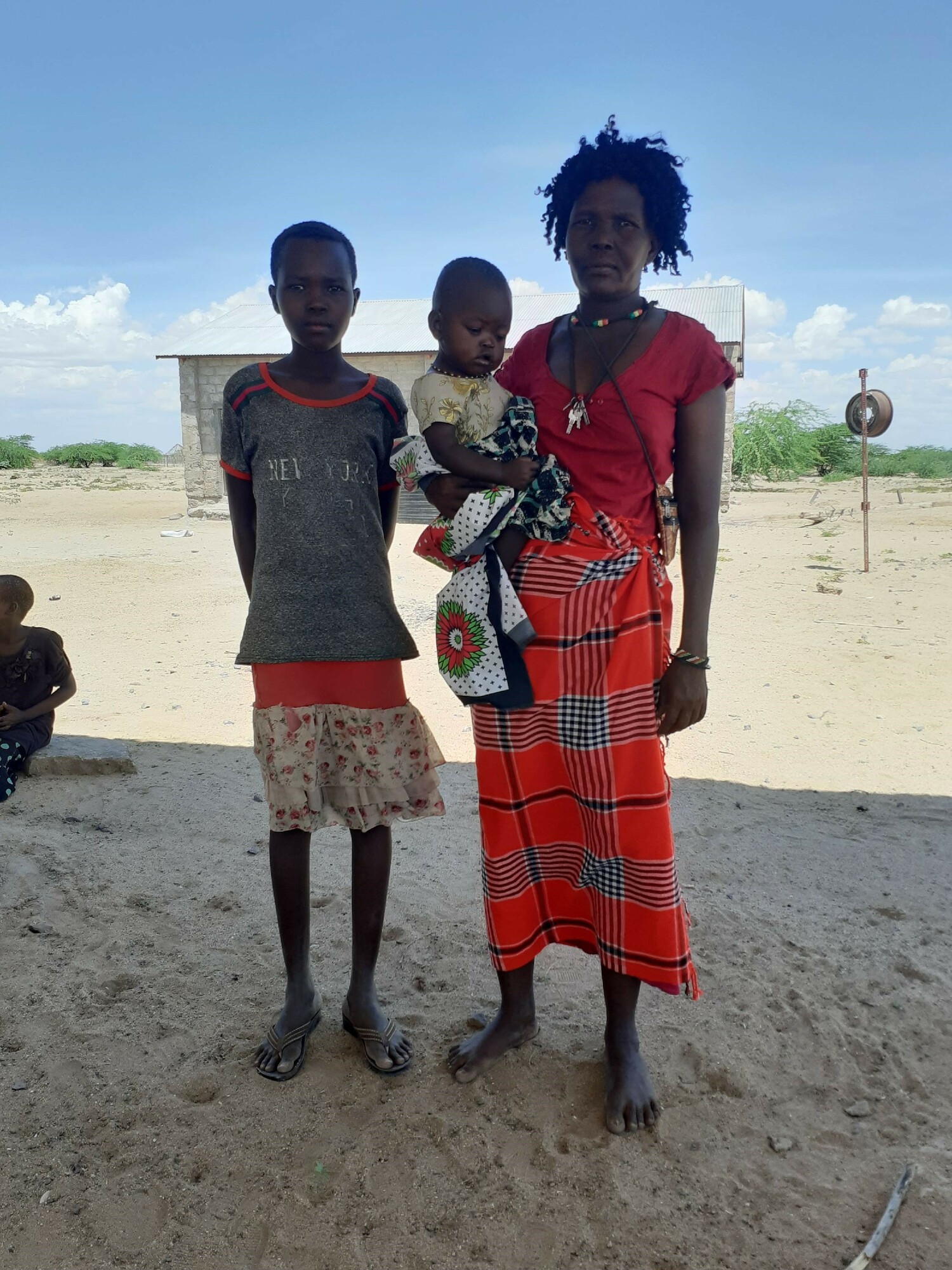 It is their first time at a distribution like this, since Mary's Meals adapted its school feeding program. When schools closed, everything had to change so that children could receive food in their new place of education – their home. The renewed promise of a daily meal is giving Atoot and her daughters their first taste of hope in some time.
Atoot is quickly learning that the distribution has to be well structured, to take into account social distancing and increased hygiene measures: "I learned that I cannot just show up here, I have to go through the registration process."
There are more than 120 families targeted today, and more than 200 children will be fed as a result. The meals for her daughter mean that Atoot may finally be able to spare some food for herself, after days and weeks of putting the needs of her children first.
"I heard about the distribution and it was my last hope. If I get food here today, I will be able to eat and, in return, I can feed my baby too."
She holds on tightly to her food distribution materials, bags of maize and beans. Her face is pained, but also determined: "My husband divorced me, saying he wouldn't be able to provide for the children and me. He said he could not feed me, and then left. From today on, for the first time, I'm confident that I can manage by myself."
Thank you for your little acts of love, enabling us to reach more children, and families like Atoot's. We invite you to share our work with other Canadians who may also be able to contribute some of their time, talents or donations to assist us in reaching more children in need, whose difficult situations have been made even more difficult by the coronavirus pandemic.

I heard about the distribution and it was my last hope. If I get food here today, I will be able to eat and, in return, I can feed my baby too.