Covid-19 challenges - Lily's story
"Mary's Meals' food distribution has really helped our children to combat hunger."
We recently caught up with Lily Nyirongo in Zambia, to find out how the ongoing Covid-19 pandemic was affecting her family, and how Mary's Meals was impacting them. These are her words: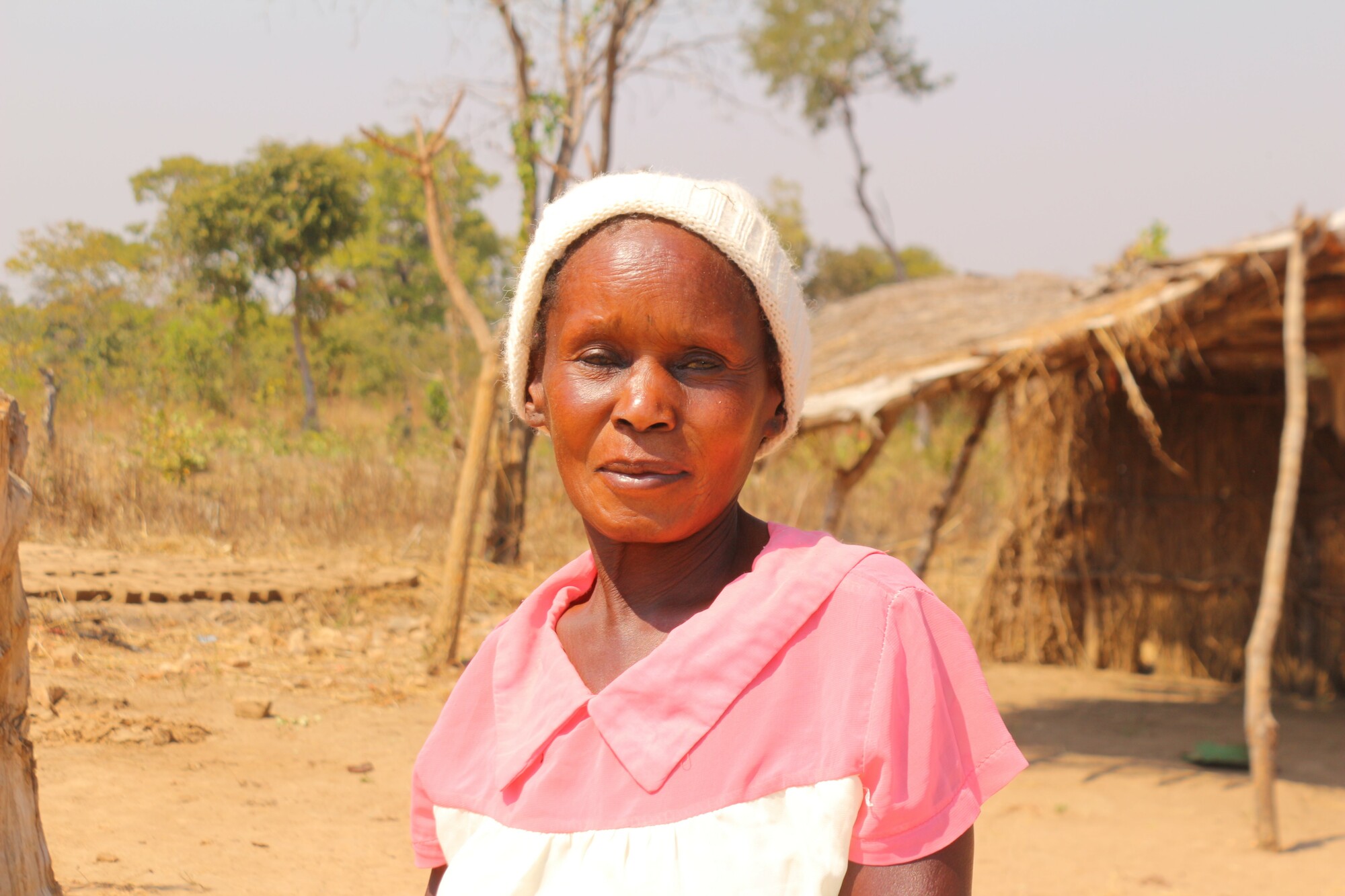 "My name is Lily Nyirongo and I am 66 years old. I am a farmer here at Shama Farm. I have five children and four grandchildren. My husband died earlier this year. My house collapsed and my husband's business was damaged. The pandemic has made things even more difficult because with the schools closed, all the children are at home and need food. The distribution has really made a difference in the household.

"As a parent Covid-19 has really impacted our children's lives negatively. As you know, school is life. With this lengthy period of our children not going to school, some of them were struggling academically meaning that with this pressure things will get worse. The sad part is that we do not know when the disease will end.

"A lot has changed with our children, one of them is the lagging behind academically. As you know there is online learning, TV learning, and other media platforms which we do not have here in the village. We cannot even eat three times a day; where are we going to find money to buy a cellphone? Worse enough a television? Most of my grandchildren are orphans.

"Mary's Meals' food distribution has really helped our children to combat hunger. From the time they started eating porridge [in school] they have been very healthy and never used to doze off in class. We felt so good when the distribution started.

"During the distribution there was order and we observed all the rules the government put in order to prevent the spread of coronavirus. We felt loved by Mary's Meals and we were filled with joy in our hearts, though we were worried that schools will take long to open.

"As a loving grandparent I try teaching them and encouraging them to study hard when at home. Their uncle too made them a chalkboard for them to be writing on and invite their friends to learn together. It is difficult to spare time for my grandchildren because I am always busy making sure that we have something to eat every day.

"As a family, we are trying all we can to combat the spread of Covid-19. We wash our hands, maintain social distance from each other and minimize movements.

"My future hopes are to see the disease coming to an end. We pray to God so that we are spared from this virus and he should heal all those suffering from the disease.

"My last words are these, continue with your love for our children and may God bless your work. We are praying so hard to see the disease coming to an end."
Thank you for all that you do, to enable us to reach so many families like Lily's. Your little acts of love are making all the difference to so many!