Connecting with "Mompreneur" Melita Cyril of Q for Quinn
MOTHER'S DAY FEATURE
Melita Cyril, Mompreneur On A Mission
Mary's Meals recently had the awesome opportunity to connect with Melita Cyril, CEO of Q for Quinn and Mary's Meals Canada business partner. Melita is a mom of 3 and passionate about creating basics that are healthy, comfortable, gentle on your skin, planet and our communities. She shares about her journey to partnering with Mary's Meals along with some words of inspiration. To hear more about Q for Quinn or to order some fabulous products, check them out at qforquinn.com/ or on Instagram.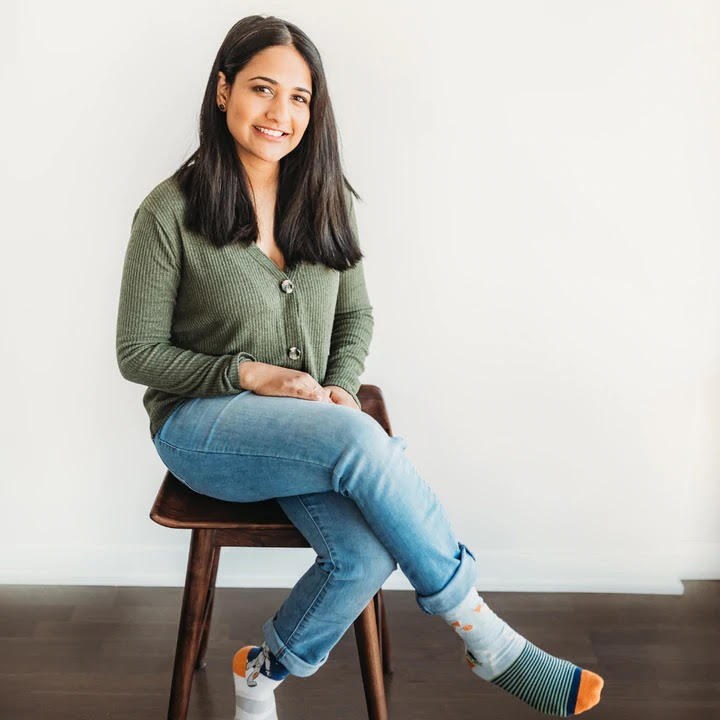 MARY'S MEALS: Can you tell us a little bit about yourself and your business?
MELITA: I am the founder of Q for Quinn. At Q for Quinn we are on a mission to create happy and healthy apparel basics that are gentle on our skin, our planet and our communities. We do this by using clean, organic materials and working with ethical manufacturing partners in Portugal and India. We are proudly certified by the Global Organic Textile Standards (GOTS) - the highest standard for organic textiles. We are so grateful to be able to support Mary's Meals with every product that is sold. I personally grew up in Sri Lanka and spent six years in England before immigrating to Canada with my now husband. I'm now a mom of three young children and the CEO of Q for Quinn.
MARY'S MEALS: What inspired you to start your business?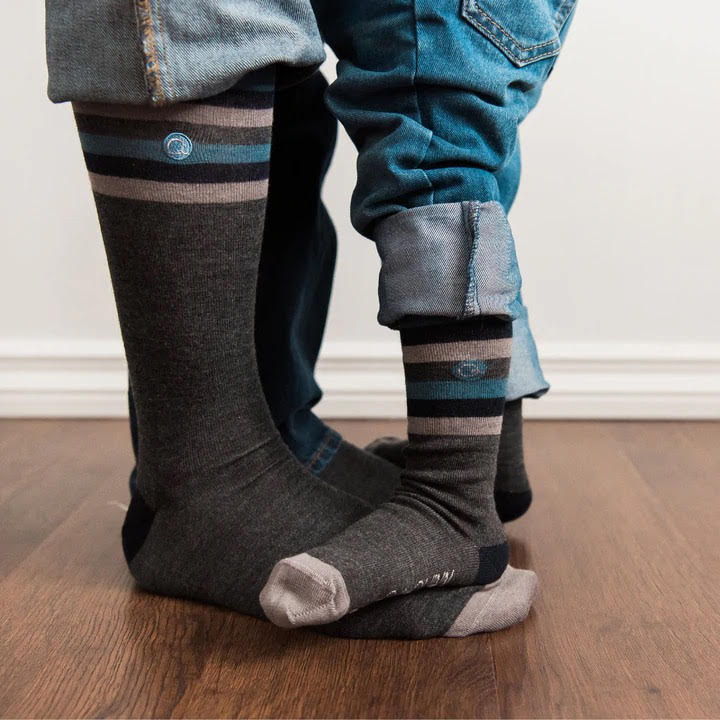 MELITA: My son. He suffered from eczema as a baby and I struggled to find soft, breathable socks made from organic cotton. This sparked the initial idea for socks. When I did more research I was shocked to find the prevalence of toxins and chemicals in our clothing and was determined to create comfortable, alternative basics that were free from harsh dyes and chemicals and good for our planet.
MARY'S MEALS: As an entrepreneur and Mom, what are some words of inspiration for fellow Mompreneurs?
MELITA: Ahh, don't do it unless you are really sure!?! Kidding aside, being a mom is one of the most challenging job in the world. Being an entrepreneur is equally challenging so it's like working two of the most challenging jobs in the world! So, I would say:
1) cut yourself some slack,
2) take it slow (it is not a race),
3) be honest with yourself about what makes you happy and what your goals are and
4) prioritize and focus on what really matters and where you want to spend your time in
5) find what motivates you (for me is creating good in this world and helping support Mary's Meal's
6) take care of yourself - this is the hardest but the most important!
MARY'S MEALS: How did you come to know about Mary's Meals?
MELITA: Through Peace Collective. I saw that they were donating to Mary's Meals and when I looked up the mission I immediately fell in love and compelled to do my (small) part to solve world hunger.
MARY'S MEALS: Why did you choose to partner with Mary's Meals?
MELITA: Growing up in Sri Lanka, I felt very privileged and aware of the fact that I was born into a family that could afford to provide me with everything I needed. Millions of children in the world are not born with the same opportunities, let alone have the chance to go to school to receive a formal education. What I loved about Mary's Meals was that they provide meals to children at school, giving the children not only the nutrition required to live but also encouraging them to obtain a formal education that could lead them out of the "poverty trap".
MARY'S MEALS: As a Mary's Meals Partner, what are some words of encouragement that you could share with other entrepreneurs who may be interested in becoming a Mary's Meals Partner?
MELITA: The impact we are making to these children's lives are huge! We literally have the opportunity to change their lives forever, how cool is that! Entrepreneurship is so very hard and challenging. Some days, we feel like the battle is not worth fighting. On these days I remind myself of the impact our small business is having on these children's lives and I find new motivation and strength to carry on. These children need our help. Mary's Meals solution to world hunger is so powerful, and you can be a part of a solution that addresses one of the biggest problems we have on this planet.
MARY'S MEALS: If you had to cook a meal for one of the children who receive Mary's Meals what would you cook for them?
MELITA: Pasta Bolognese - my kids love this, and I would love to make this for one of the children.