"My father gave me the greatest gift anyone could give another person, he believed in me."
~ Jim Valvano
Dads are men who have been there for us when we need support and advice. They pick us up when we fall, and they give us the encouragement we need to live our best life. Their care and protection remain as a pillar of strength throughout our lives.
Father-of-three Mark from Uganda uses a wheelchair and struggles to walk but that doesn't stop him from doing everything he can to support his family.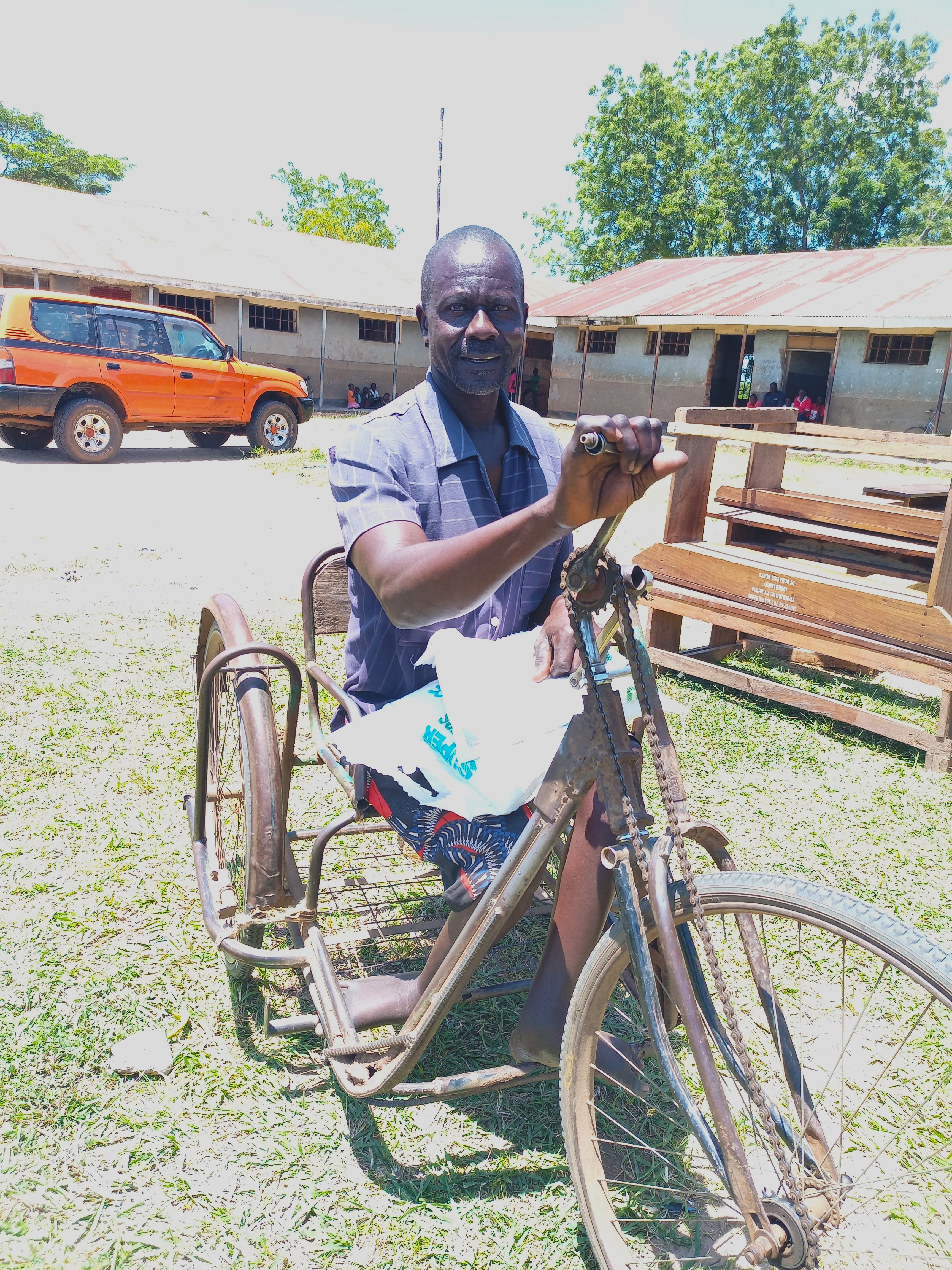 As well as being a farmer, he also has a small shoe cobbling business where, in a good day, he can earn up to 1000 shillings ($11 CAD) a day. Unfortunately, not every day is like this, and he often makes nothing. Despite his efforts, Mark and his wife find it extremely difficult to provide for their children.

When Mark heard that children at Kachilo Primary school receive Mary's Meals at lunch time, he enrolled his eldest child there as soon as he was of school age. Not only did this mean that Mark could be certain his son would have lunch every day, but it also leaves the family with a little more money for other necessities, such as school fees.
"I want to bring my other two children to Kachilo, where there is food and good education for them," Mark tells us. "May God protect Mary's Meals so that many more children may benefit from this initiative."
This Father's Day show your dad or that special man in your life some love with a gift that gives hungry children the chance of a brighter future. Father's Day | Mary's Meals (marysmeals.ca)
We use cookies to provide you with a better browsing experience. By continuing to browse, you are agreeing to our Cookie Policy.
For every $1 you give, 93 cents is spent directly on our charitable activities. Thank you!
© Mary's Meals
Mailing Address
Mary's Meals Canada
PO Box 76144, Millrise RPO,
Calgary, AB, T2Y 2Z9
Charity No. 845360536RR0001
Corporation No. 830423-8