Daily school meals and the power of education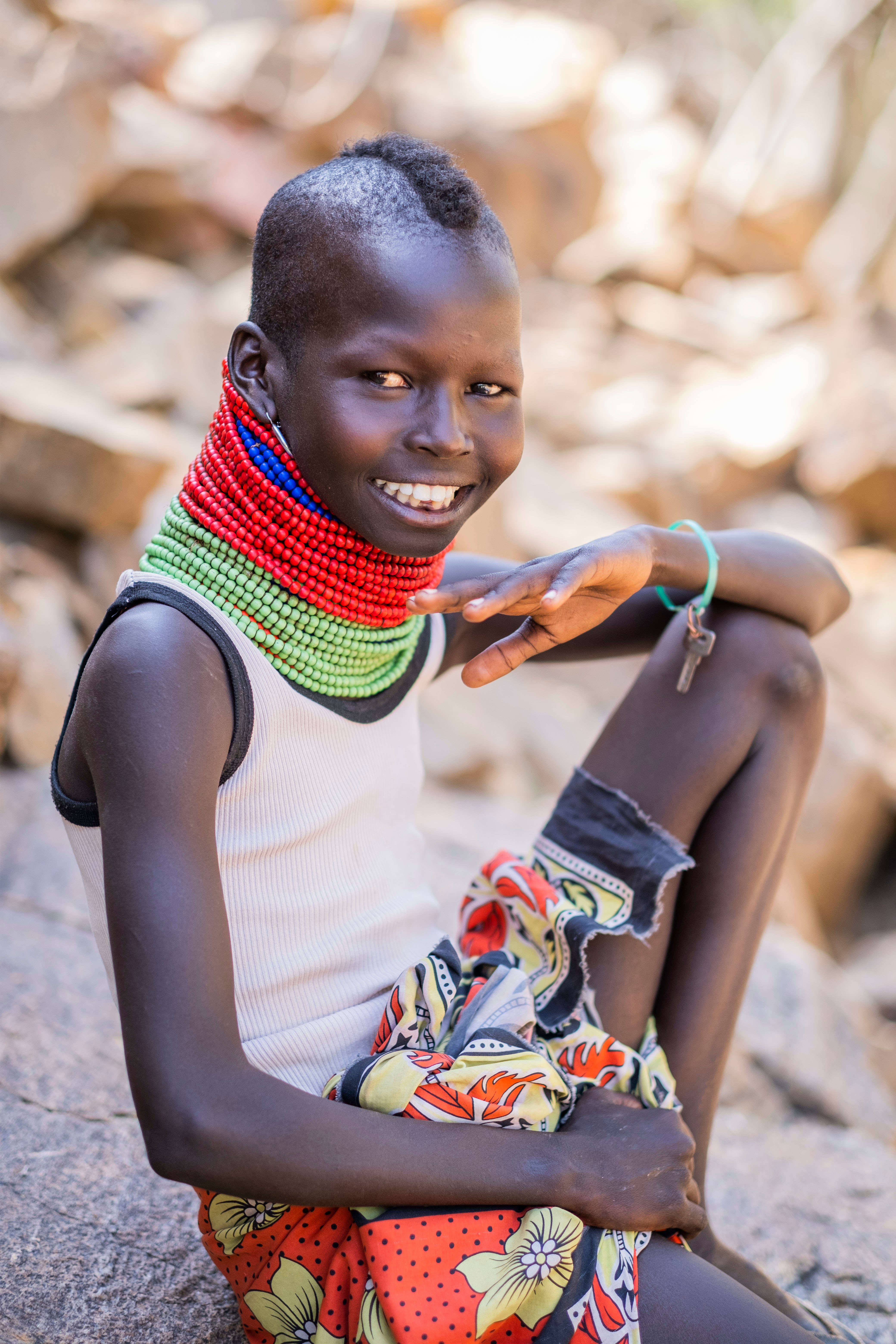 At Kakore Early Childhood Development and Education Centre (ECDE) in Kenya the children learn under a tree, with a huge rock face used as a makeshift chalkboard. Epur, 12, is singing along with the other children. She is significantly older than her classmates because many hardships have interrupted her education.
Her father Ezekiel is a respected elder in the community who used to own camels, cows, and donkeys. He tells us a tragic story about cattle raiders attacking their home. His son was killed and their animals stolen. They had to leave.
He says: "Epur's two older sisters got married so she was the only one left at home. She had to look after what was left of the animals."
The school is in Turkana in the north of Kenya, where people are experiencing the country's worst drought in 40 years. The livestock people rely on for their livelihoods are dying, families are hungry, and water can barely be found. And yet, although Turkana has not seen consistent rainfall for too long, a river of hope runs through this dry place in the form of the Mary's Meals school feeding program.
Kakore ECDE opened in 2021 and, with the help of local volunteers, we began serving daily school meals to the children. As a result, Epur's family were able to return and send her back to class. Her parents say Mary's Meals is their only support.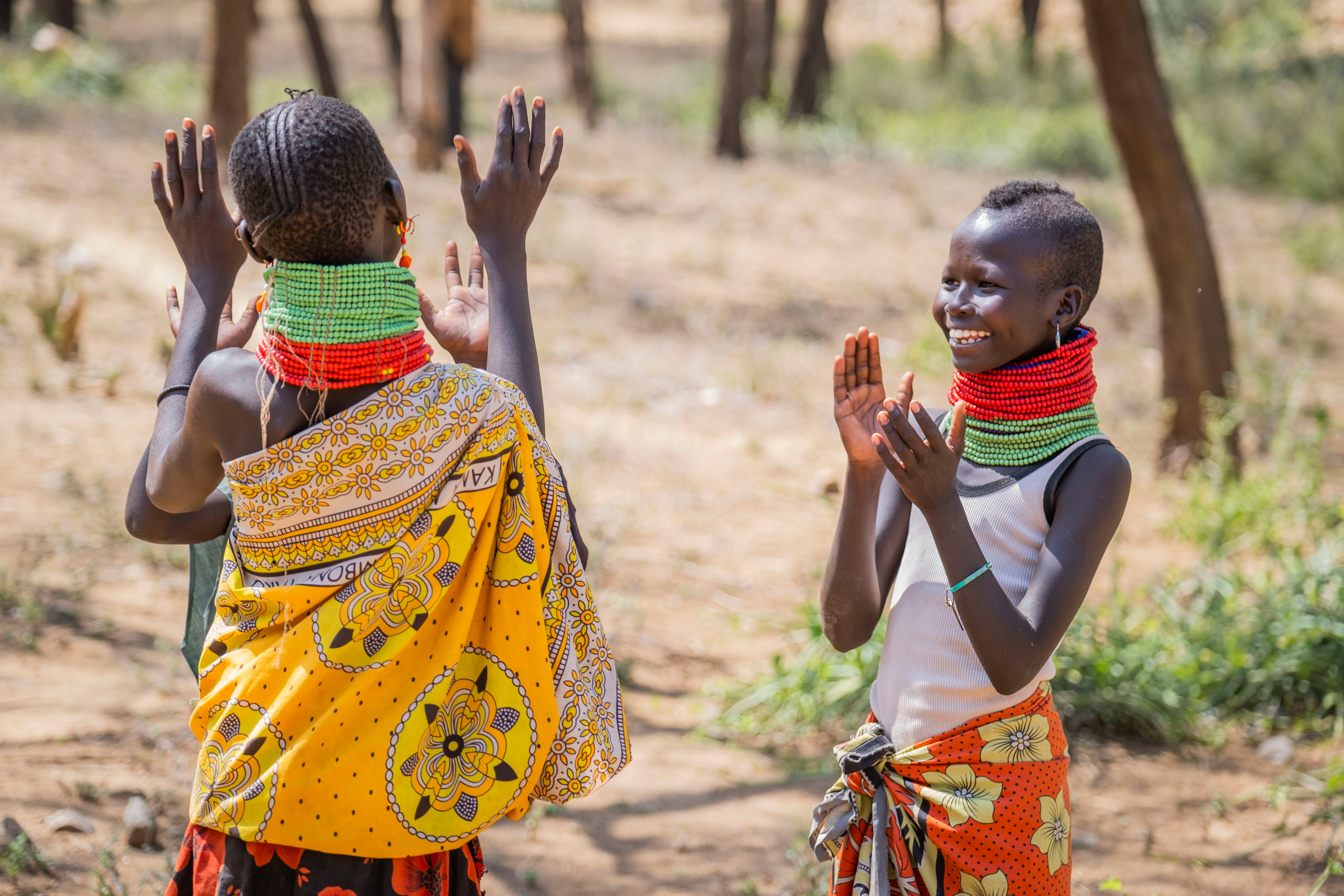 Today Epur laughs as she plays with her friends. She has learned to read since she started attending the pre-school and her father is so proud of her. He hopes she will become a doctor or a politician, but she has other ideas. She says: "I want to be a teacher. I want to work in a school like this and help children like me to learn."
Ezekiel and his family strongly believe in the power of education to offer the best route out of poverty.
One of Epur's sisters has become an engineer and Ezekiel hopes that Epur can follow in her footsteps and also carve out a better life, despite the challenges they face. "I pray we can find a way, and she will succeed like her sister," Ezekiel says. Daily meals and the chance to learn seems to be a very good place to start.