A Mother's Work to Educate Girls in Liberia
"My parents didn't send me to school because of my gender, and I will not do the same to my girls."
In Liberia, one of the poorest countries in the world, it is estimated that 21% of school age children do not attend school. Gender, as well as poverty, continue to hinder access to education meaning approximately 77% of the poorest females aged seven to 16 have never been to school.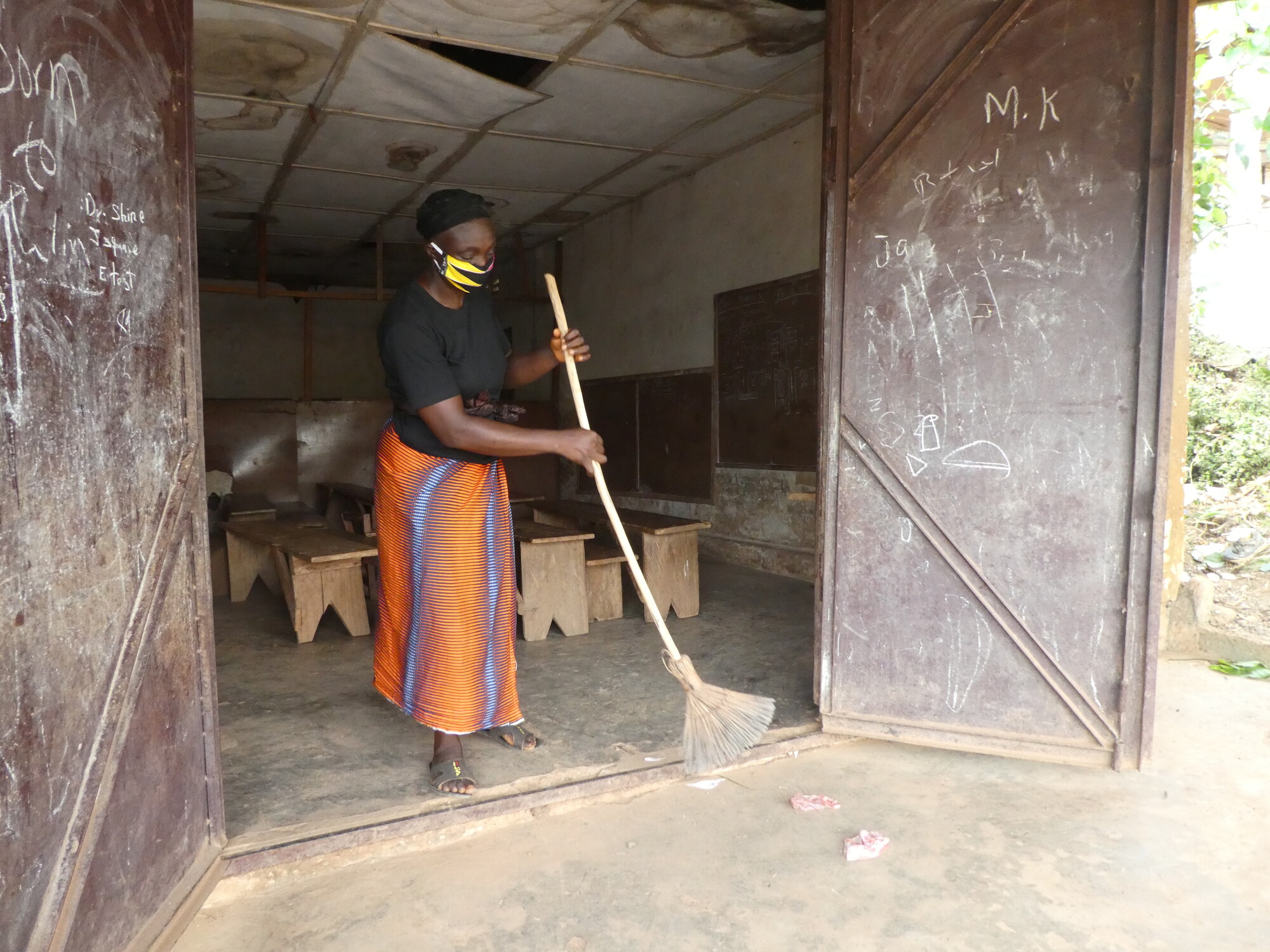 Yamah Pewee is determined that her daughters will not be part of this statistic and works as a janitor at Musu N. Valentine School in Bong County to pay for their education.
"I find it worthy and rewarding to serve as janitor for the school so my daughters can get an education," she told us. "I am also pleased to help cook Mary's Meals for the students. Going to school is very valuable because it makes us educated and enlightened. Girls' education is particularly important because it is the backbone of societal growth; when you educate a girl, you educate a nation."
Yamah is a single mother who finds it difficult to provide for her three daughters, and it has been especially tough during the Covid-19 pandemic. The provision of Mary's Meals at their school is therefore a lifeline for the family.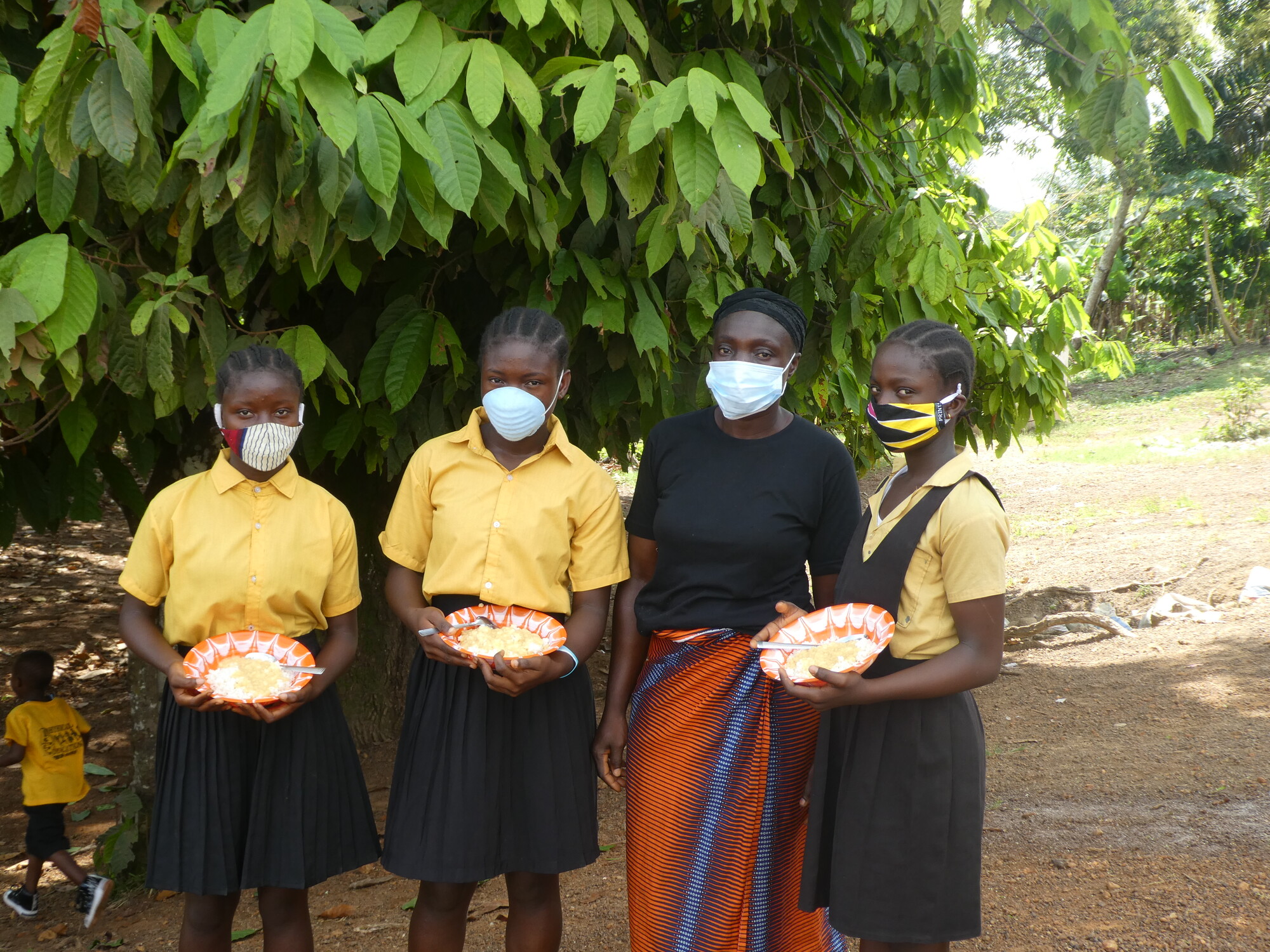 "Covid-19 stalled the basic activities of the everyday things of life; it halted the education of our children, hindered social cohesion and hardened the existing economic hardship in the country.
"The Mary's Meals feeding program encourages the kids to come to school, as well as giving them the strength to learn."
Despite the challenges her family faces, Yamah is positive about her daughters' futures and what receiving an education will empower them to do.
"It is my hope that my children will get the necessary quality education so that they can become positive change-makers.
"When girls are educated, they serve as catalysts for the transformation of the world. So, I do everything humanly possible to send them to school, so they are not left behind because prepared women are quick to excel."