A little Christmas kindness goes a long way
What if we told you that you could spend a few hours socializing with friends and selling some goods for Christmas, and because of your efforts, three of the world's poorest children would now be eating a daily meal at school, for one year?
Christmas-time is the season of giving for many and Mary's Meals Canada volunteer Madge from Duncan, BC is no different. Madge has spent countless hours sharing Mary's Meals with friends, family and all those who will listen. Madge has also fundraised for Mary's Meals many times, including a birthday fundraiser where she asked for donations to Mary's Meals for her birthday.
In a slightly new venture, Madge decided to book a table at her local craft sale and see if she could raise some funds for children who need Mary's Meals that way. Although the event wasn't quite as well-attended as they had hoped, she still "had a very delightful day on Saturday, selling goods, socializing, meeting new people, reconnecting with people, sharing our hopes and desires of the heart." And in the process, Madge raised more than enough money to feed three children one daily meal at school. Thanks to Madge's efforts, these children will be sitting in a classroom with full stomachs, learning and dreaming of a future free from hunger. A little kindness really does go a long way!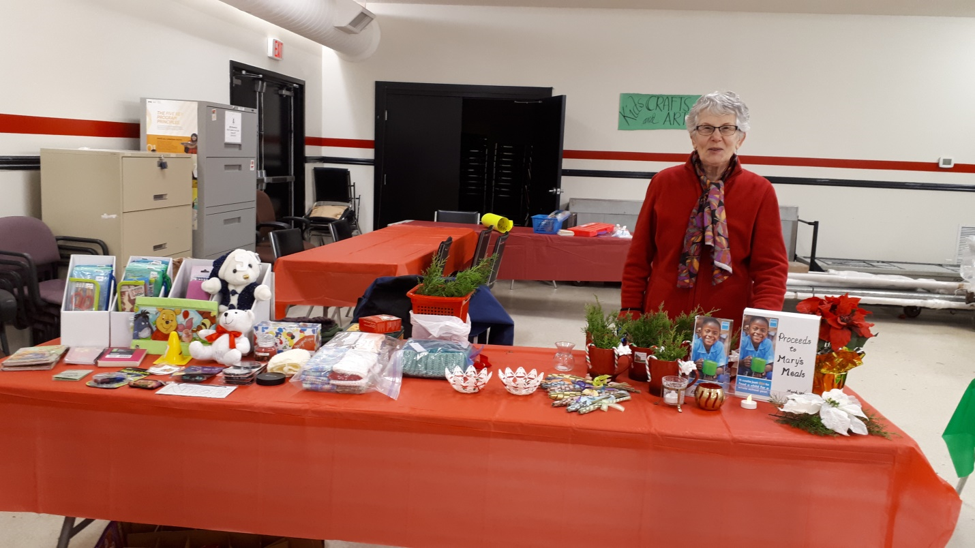 Do you have an idea for how you could use your talents to benefit children in some of the world's poorest communities? Give us a call or send us an email and we'd love to support your idea!
Thank you, Madge, for showing us the way!
There are many different ways you can help by donating your time, money, thoughts and prayers.