A Doctor In The Making: Food Is Changing The Story
Despite all the challenges young Jefferlyn faces growing up in Liberia, she is determined to fulfill her ambitions of becoming a brain surgeon when she leaves school – even if that means getting up in the middle of the night to study.
A typical day for Jefferlyn starts at 6am when the 12-year-old begins her household chores. She draws water from the well, sweeps the yard – and when it is available – she cooks food for the rest of her family to eat.
Jefferlyn then gets ready to go to school where she awaits the promise of Mary's Meals, which fuels her ability to learn in class.
Later in the day, she enjoys playing volleyball with the other boys and girls in her community located in Bong County. In this West African country, more than half of all children drop out of school before they finish their primary education.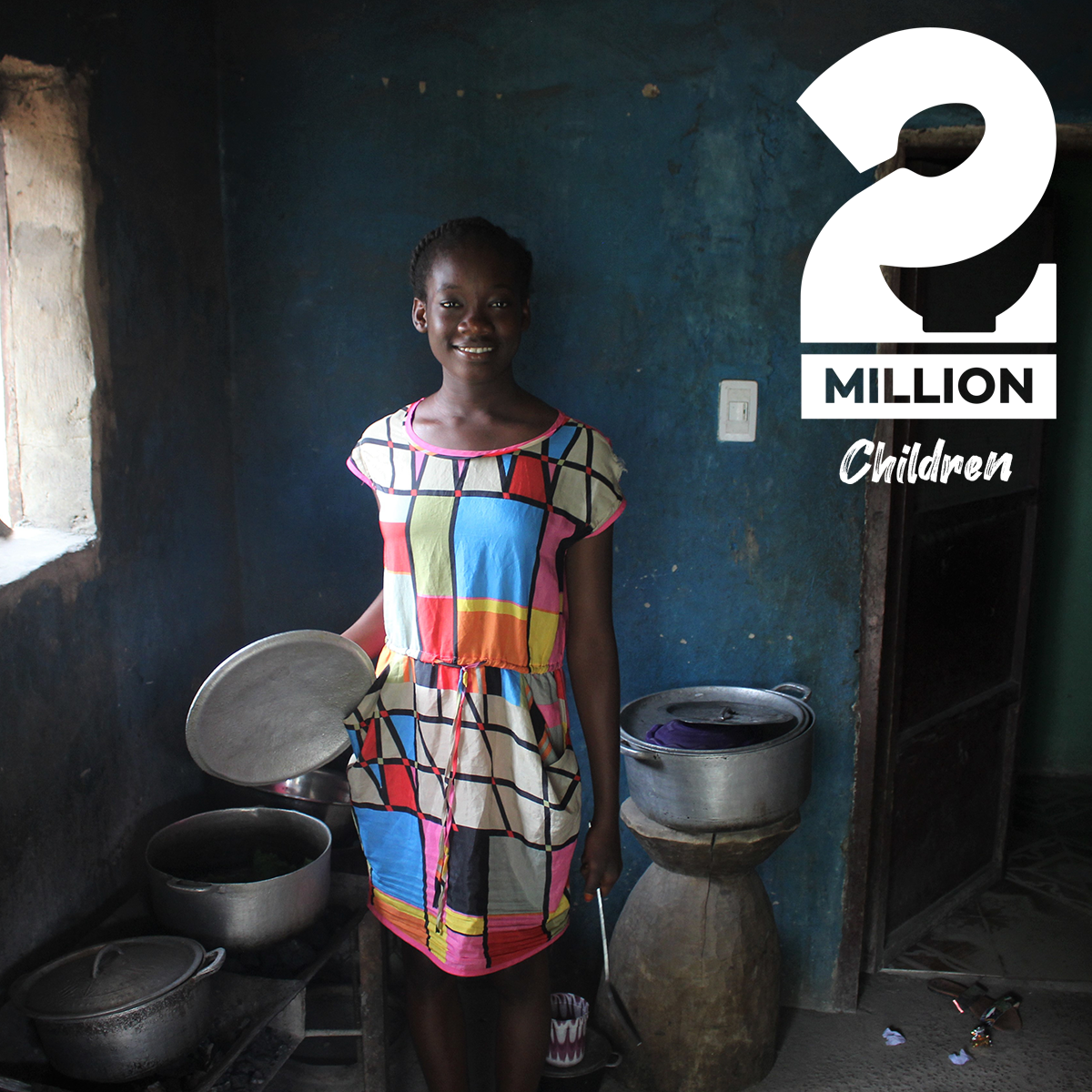 Focused on obtaining top marks in her studies to allow her to achieve her career ambitions, Jefferlyn tends to wake up in the middle of the night – usually 2am – to study when it is quiet.
It has been particularly difficult for Jefferlyn and her siblings when both their parents tested positive for the coronavirus and were placed in isolation at a hospital for a month.
Fortunately, no one else became ill, but the family was stigmatised by other community members, who would not accept money from the children to buy food.
Like many parents in Liberia, the family struggle to provide enough food for their children, therefore the school meal she gets from Mary's Meals can often be a lifeline.
Jefferlyn said: "When my parents developed Covid-19, I was so worried. People stayed away from us; even our friends."
She added: "Mary's Meals gives us strength to listen to the lessons. I want to become a brain surgeon because there aren't many brain surgeons in the world and especially not in Liberia."
Her father Jeff described Mary's Meals as a 'real blessing' for the family.
He added: "It's good for the children to feel full and focus on their lessons. Mary's Meals relieves us from a lot of problems."
When schools around the world closed last year due to the Covid-19 pandemic, Mary's Meals had to adapt to ensure the 1.8 million children they normally reach did not go without what is often the only food they receive in a day.