A Day in the Life of Grandma Alice
Caring for others is instinctive for Grandma Alice, a mother of six in Zambia who lives with her husband and five grandchildren and still finds time to volunteer for Mary's Meals.
As the matriarch of her family, Grandma Alice wakes before sunrise to ensure her family members have enough food to keep them going, and that the children attend the local school each day.
As a voluntary member of the School Health and Nutrition Committee at Mnkhanya Primary School, Grandma Alice visits the school once a week to supervise those cooking the Mary's Meals. Alice is also on hand to take a turn in the school's kitchen if any of the volunteers are unable to carry out their cooking duties.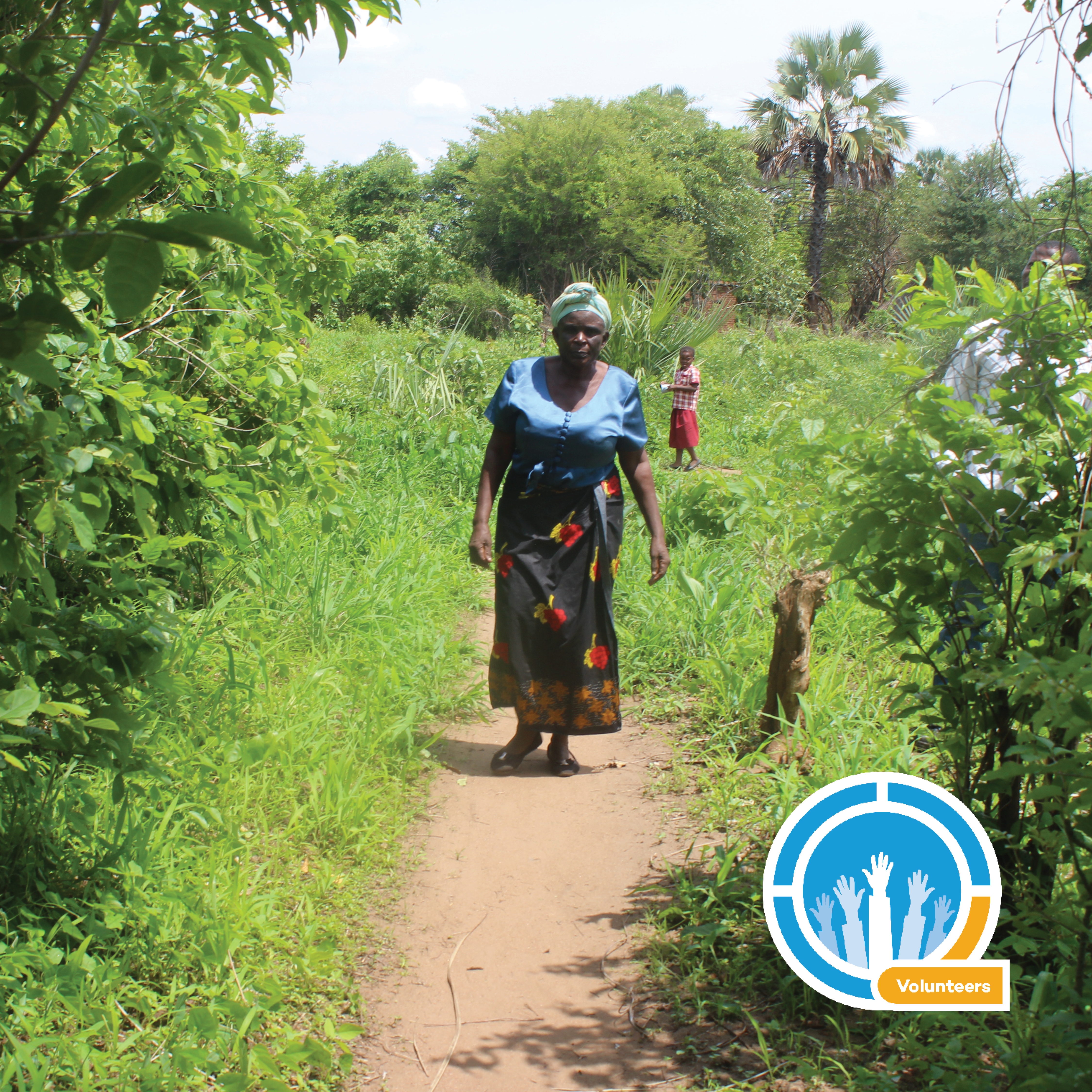 "I always make myself available to cook for the learners single-handedly," she tells us. "My day starts as early as 5:00 AM, and during the farming season, I wake up even earlier to go to the field with my husband. I clean my house, wash my plates and then leave for school at around 6:00 AM.
"As I walk to the school, I always carry a log of wood because, as a community, we agreed that every school day, each volunteer ought to carry a log of wood to use when we are preparing meals.
"When I get to the school, my fellow volunteers and I split the work so that the meals are ready on time. One will be fetching water, the other will be sweeping the kitchen and the last one will be cutting the logs into smaller pieces to fit the stove. Everything is ready between 7:30 AM and 8:00 AM, and then we start preparing the porridge."
As the porridge starts to warm, Grandma Alice and her fellow volunteers take a brief time out to chat and catch up.
"We don't chat for too long though because the porridge needs to be stirred again and again!" she explains. And then it's back to work to pour the freshly cooked porridge into serving buckets, ready to greet the children eagerly awaiting their Mary's Meals.
Grandma Alice finishes her day at the school kitchen by cleaning the pots, washing her apron and sweeping the kitchen, making sure the space is pristine for the next day's volunteers.
"I enjoy my volunteer work so much. The porridge helps the children stay active in class. Because of this porridge, my grandchildren no longer ask me for money to buy food for school, and I no longer worry that they won't eat because I know they will eat at school.

"I hope my grandchildren will gain an education and be able to take care of themselves – and me, their old grandmother!"
If you can give, please give.