If you think you had an early start this morning, meet 12-year-old Godly from Malawi…
Godly's day begins at 3am, when many children his age are still fast asleep.

He gets up, long before the sun rises, and spends a few hours studying, then washes, dresses and sets off on his journey to school.

Manja Primary is a busy, bustling school on the urban outskirts of Blantyre in southern Malawi. Godly is one of more than 2,000 pupils squeezed into 16 classes. By the time lessons begin at 6am, Godly has already been awake for three hours. It is a long morning for a 12-year-old, but it is a commitment he is happy to make.

"School is important because education is the key to everything," Godly explains, in excellent English. "I come to school to learn things that will help me in the future. My favorite subjects are English, science and math.

"I want to be a scientist when I am older, so I can teach people about living life. A scientist from the College of Medicine visited our school, and I admired them."

Godly is determined to earn a precious place at the local secondary school, so he is taking extra lessons in the evenings and at weekends to help prepare for his upcoming exams. He even chose to give up his school holidays in pursuit of his goal.

"I took extra classes over the holidays because I want to pass my Standard 8 exams," he says. "I want to be selected to Dedza Secondary School at the end of this year. It is a national secondary school and going there means I will be able to gain more intelligence. I gave up my holidays because I want to fulfil my dream."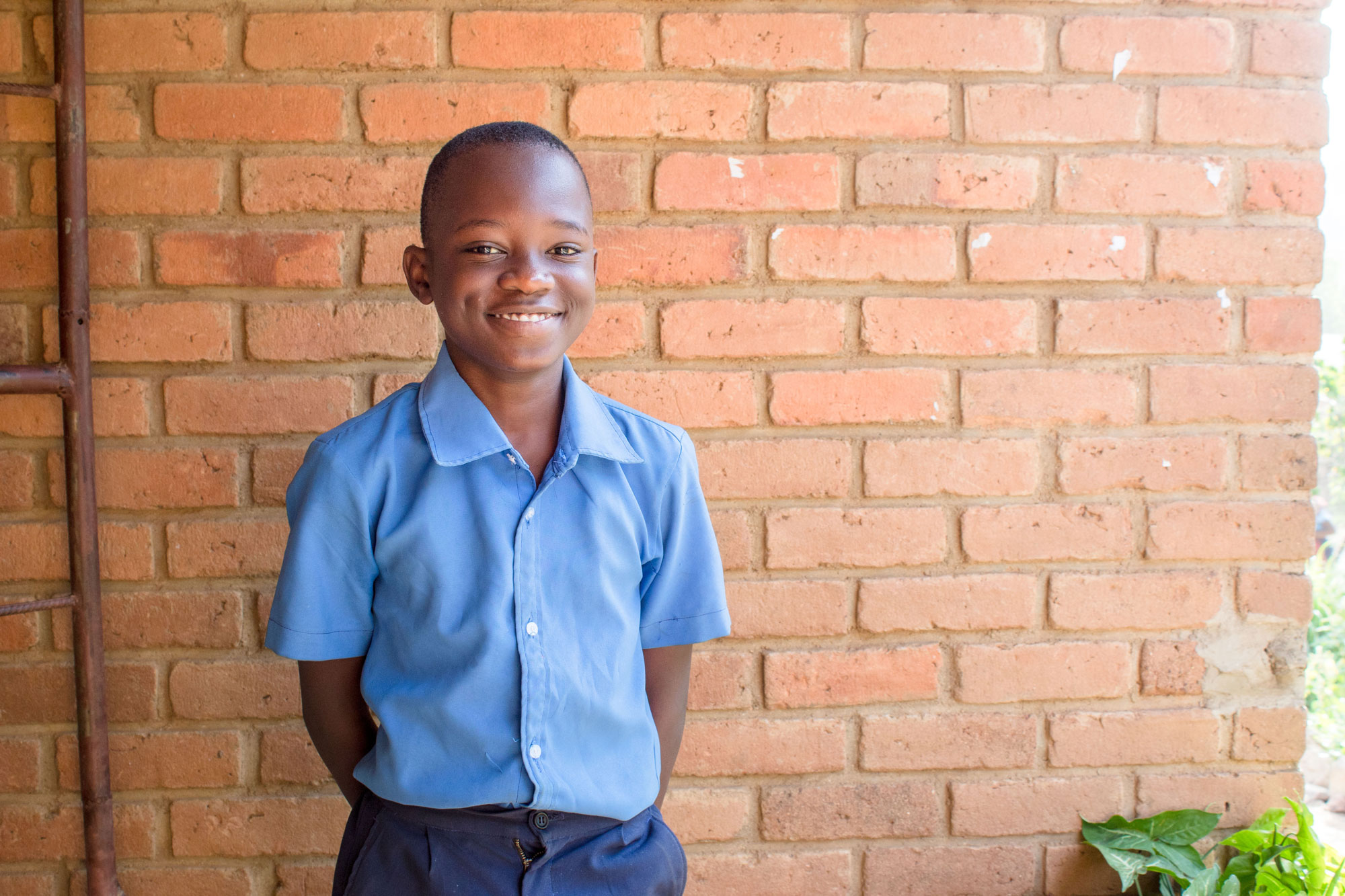 The Mary's Meals Godly is served at school each day help to fill his belly, focus his mind and give him energy for the day ahead.

"Phala (porridge) keeps us strong," he says. "It gives us vitamins, which help us to be more intelligent. The nutrients in our body build intelligence and mean we don't get tired in class. I feel hungry in class when there is no phala. When a person is hungry, they are weak."

After school, Godly does his homework and helps with the household chores before taking a precious half hour out of his busy schedule to play football with his friends Benjamin and Grant. Godly supports Arsenal and his local team, the Blantyre Big Bullets. He also loves cartoons.

He says: "Funny things make me laugh, like cartoons or jokes that I read in the newspaper."

Thank you for helping Godly follow his dreams. We are sure he has a very bright future ahead of him.