Desert cook Christine goes to great lengths to give children in her community a good start in life.
Christine Nabenyo is amazing! She cooks and serves Mary's Meals for the children at Kenya Oil Community pre-school.
Life is tough for Christine. As a widowed mother-of-three, she struggles to scrape together a living in the harsh and unforgiving desert lands of Turkana. Yet despite her own hardships, Christine gives her time freely so that young children – like her three-year-old son James – can enjoy nutritious daily meals in a place of education.
"I hope that my children finish their education and get jobs," she says. "I want them to be independent and live a different life from mine."
Like many women in Turkana, Christine wears colourful beads around her neck. She is from a traditional cattle-herding community, which depends on its animals for survival. This way of life has never been easy – now, drought brought on by consecutive years of poor rainfall is making it even harder for families to get by.
In these uncertain times, Mary's Meals offers a welcome safety net for mothers like Christine. Even when there is nothing to eat at home, Christine can be sure that James and his friends will not go hungry at nursery school.
Cooking for a whole pre-school is gruelling work, especially in the dry desert heat, but Christine is happy to help because she knows how important nutritious food and early years education are for the future of children in this remote community.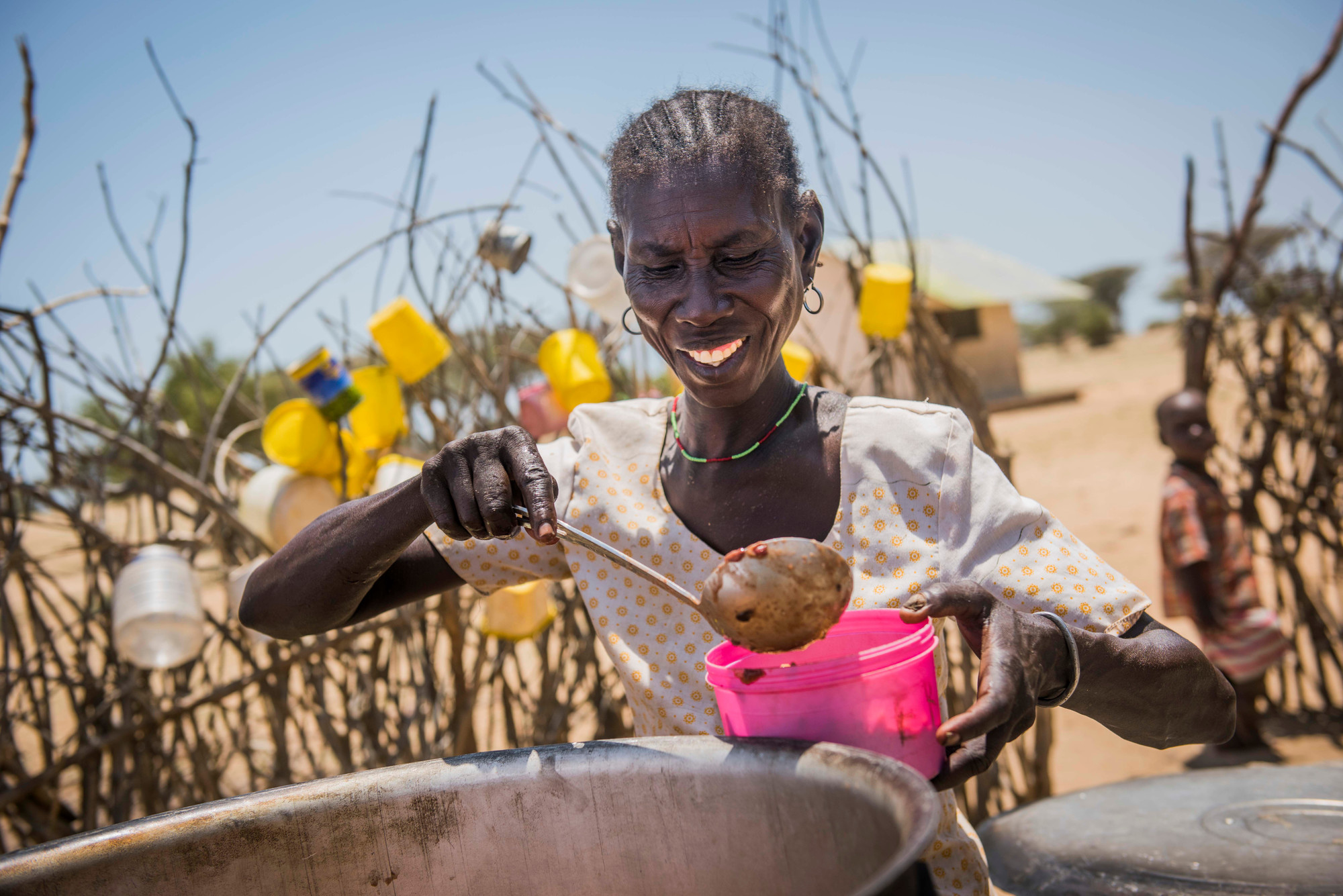 Christine says: "The food which Mary's Meals brings is attracting small children to come to this pre-school so they can get a basic education as they prepare themselves for primary school.
"If I had gone to school, I would have liked to be working as a teacher now. Education, especially for girls, will change the life of that child in the future. When she does well and gets a good job, that child will not be excluded; she will not have to depend on anyone."
Thanks to dedicated community volunteers like Christine, Mary's Meals are served to 6,000 little ones at 50 pre-schools across Turkana every school day. Her sacrifice makes it possible for children in some of Kenya's poorest and most remote communities to find hope in the classroom.