98-year old supporter takes on epic challenge for Mary's Meals
Read the incredible story of this inspirational 98-year-old supporter from Germany, who embarks on another epic challenge for Mary's Meals.
On June 24, 2022, Marietheres Wübken, a faithful Mary's Meals supporter from Germany, completed her second epic 100km journey for Mary's Meals to raise vital money for children living in East Africa.
The 98-year-old fundraising superstar took to the streets of her hometown of Nottuln with her mobility walker for the second year in a row, walking an impressive 300,000 steps across the two challenges. Her motivation and determination to help hungry children has so far raised a combined total of €105,000 (approx. $138,294 CAD), a figure which will provide daily school meals for at least 5,737 children across Malawi and Kenya.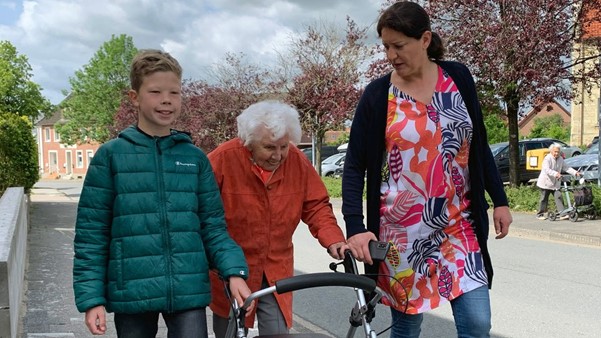 This year, Marietheres' 12-year-old neighbour, Julian (pictured above), was on hand to keep her company during her walks and take on some of the distance when she was unable to.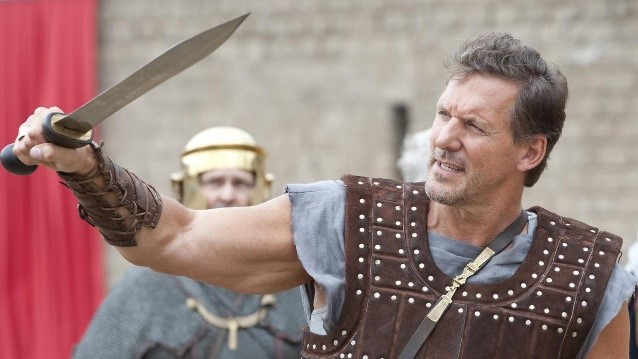 Marietheres' noble efforts attracted the attention of an A-list German actor, Ralf Moeller (pictured right), who accompanied her as she completed one of her stages.
Moeller, who donated €3,000 (approx. $4000 CAD) to her fundraising challenge, says: "The lady is 98 years old, yet she is still committed to children in the world – she's a fantastic role model. I had met her at another event and promised her that if she ever needed help, I would be there. It shows everyone how important it is to keep fit and get involved."
To learn more about how you can get involved in making a difference to children in need, check out our volunteer opportunities and fundraising opportunities.
There are many different ways you can help by donating your time, money, thoughts and prayers.