20 Years of Feeding Children - A Note from Magnus
In 2002, Mary's Meals made a promise to the world's most vulnerable children to provide nutritious daily meals in places of education.
Today, 20 years on, Mary's Meals is fulfilling that promise to 2,279,941 children every school day whose guaranteed daily meal gives them the energy levels needed to concentrate and learn in class. We call these children 'Generation Hope' as we believe they can grow up well-nourished and educated, equipped with the skills to lift themselves and their communities out of poverty.
Throughout its history, Mary's Meals has rooted itself in some of the world's most hostile and challenging environments, where conflict, climate change, and food insecurity dictate everyday life and where the need is acute and urgent. In many of the countries where we serve daily meals, children are working in fields, begging on street corners, or scavenging just to survive, instead of sitting in a classroom. Over the years, our work has shown that school attendance and participation in class increase in schools where Marys' Meals are served and that children worry less about being hungry and rarely or never leave school early because of hunger. It's a simple idea that works.
As Mary's Meals marks its 20th anniversary year, the need to keep our promise to the children enrolled in our school feeding programs and reach the next hungry child living in poverty grows ever stronger.
We share with you the below heartfelt note and encouragement from Magnus, our Founder and CEO.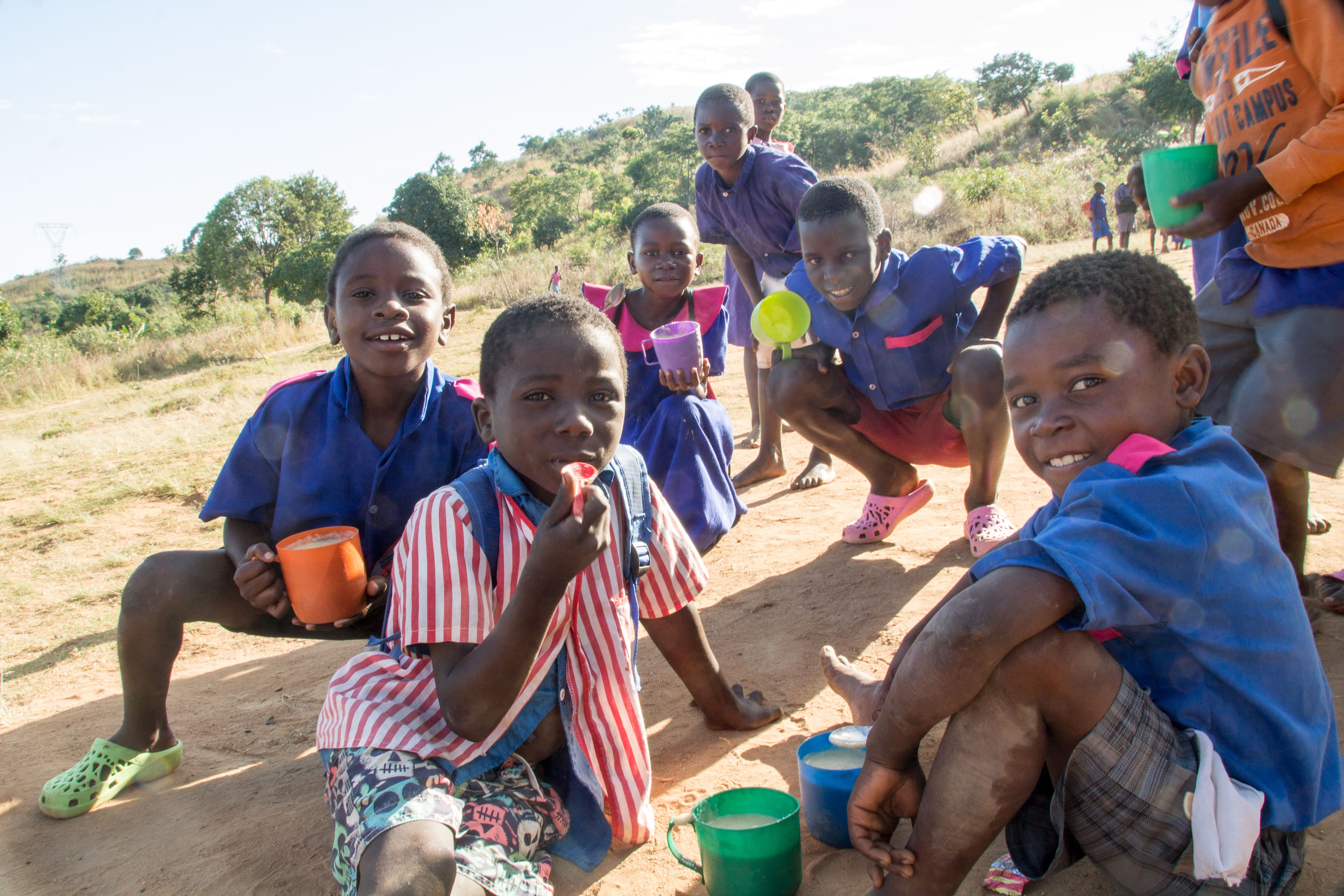 Dear Supporter,
Nearly 80 years ago, in the midst of Europe's most terrible war, whilst hiding in an attic from those who would kill her, a young Anne Frank wrote: "Hunger is not a problem. It is an obscenity. How wonderful it is that nobody need wait a single moment before starting to change the world".
Today, as I read another stream of headlines about war and impending famine, I feel reassured and inspired by those words, which can teach us a lot about resilience and hope – and the need to act. And that feels especially important right now when we read that 20 million people in the Horn of Africa alone currently face starvation, or that food prices are rising globally, or that the wars in Tigray and South Sudan and Ukraine continue without end in sight, it can feel overwhelming.
In the face of this disturbing turmoil and any temptation towards despair, it might be helpful to remind ourselves of some things relating to Mary's Meals that remain unchanged:
There is still enough food in the world for us all.
Hunger isn't an abstract concept – it is the aching belly of one child who knows her health, her education and her dreams are being stolen from her.
A daily meal in a place of education can transform the life of such a child, to whom it matters not whether they are one of five hungry children or 100 million hungry children. Keeping our promise of a daily meal in school to the 2,279, 941 children in our programme continues to depend on countless 'little acts of love'. Wherever possible, the food we serve is sourced locally, helping smallholder farmers to grow more while insulating vulnerable communities against global food cost rises.
Given that many of you who support Mary's Meals face new financial pressures and uncertainty, ensuring our promise will not be broken today may require even more love.
Mary's Meals as a provider of hope – in the life of one child and in the world more broadly – is more important than ever. And so are each of our actions in support of this mission – no matter how small they might feel to us. They are not small! They are truly enormous in the life of that child. Hunger is still an obscenity 80 years after young Anne wrote those words. Even in the life of one child it is something we can never accept as inevitable. So please, let us continue to do what we can to walk faithfully alongside the world's very poorest little ones, who are at very great risk of being forgotten right now.
On their behalf, I thank you with all my heart for your faithful, selfless kindness.
God bless,
Magnus