Meet Omar, who loves a cheese sandwich!
We recently caught up with seven-year-old Omar. He is one of more than 4,000 students excited to be back in school and enjoying Mary's Meals in Syria.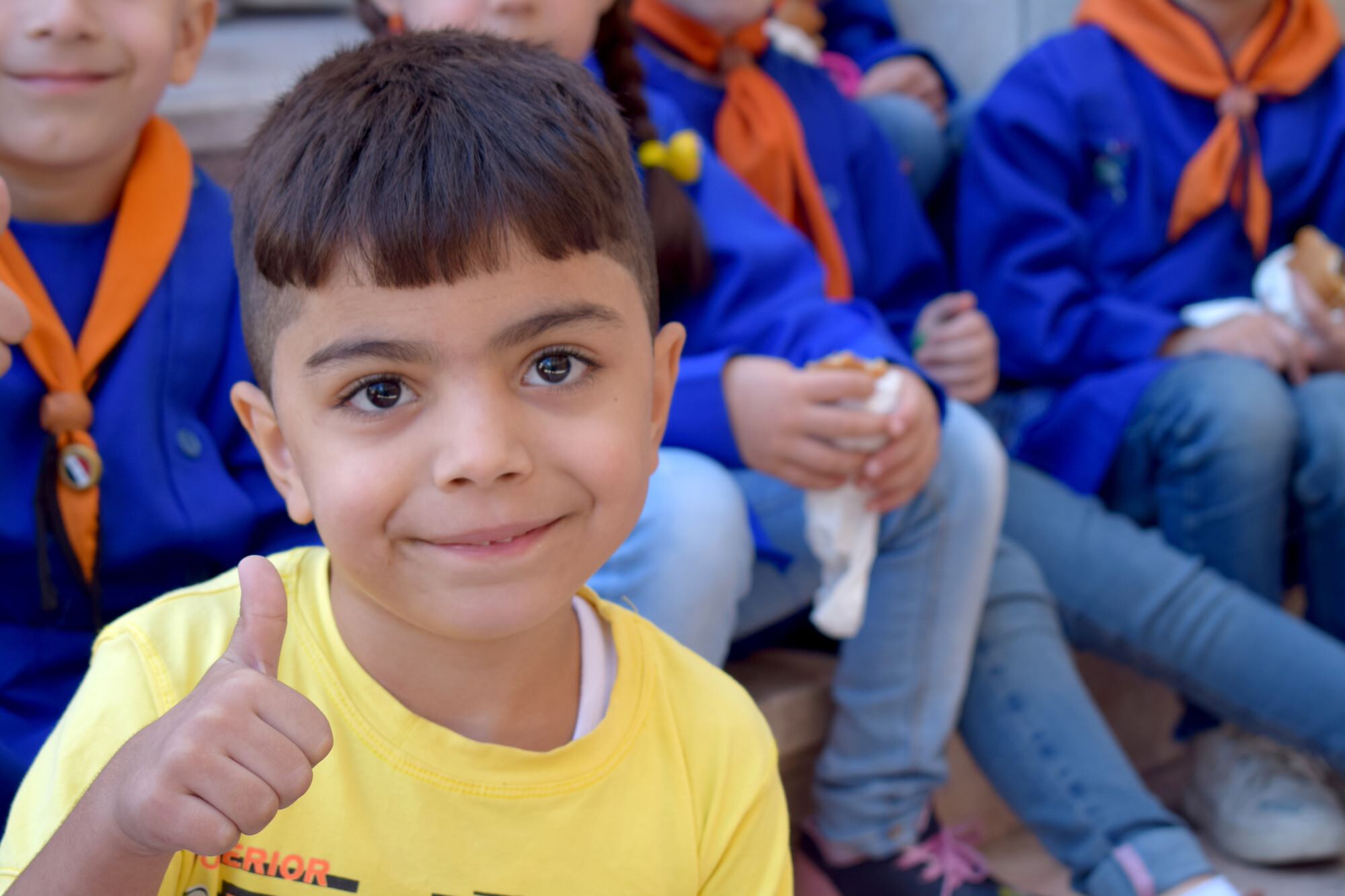 At Al-Wouroud school in Aleppo, which he attends with his friends, the halls are once again filled with vitality and chatter, after long Covid-related closures.
School Director Mr. George said: "I have noticed an increase in the number of enrolments in the schools supported by Mary's Meals. More than 330 students started the new semester in this school full of energy and excitement. The promise of a nutritious lunch is a clear incentive to families battling poverty, with children eager to attend school to learn, rather than staying home to find casual work or help find food."
Young Omar said: "I am so happy with these meals. My favourite is the cheese sandwich."
Not only does that cheese sandwich give Omar the strength to concentrate and do well in class, but it is a rare opportunity to relax and enjoy a sociable, nutritious meal while having fun with his friends – an essential part of every child's life.