Most parents will tell you it can be difficult to get a child excited about eating kale, but the pupils at Mphandu Pandu Primary school in Zambia are savouring every flavour-filled mouthful. They are growing their own produce in empty Mary's Meals food sacks giving the students fresh, nutritious
vegetables to eat along with their fortified porridge – and they're proving to be quite a highlight!
Food insecurity is alarmingly high in Zambia, particularly in the Eastern Province where Mary's Meals operates its large school feeding programme. Almost half of the population cannot reach their required daily calorie intake.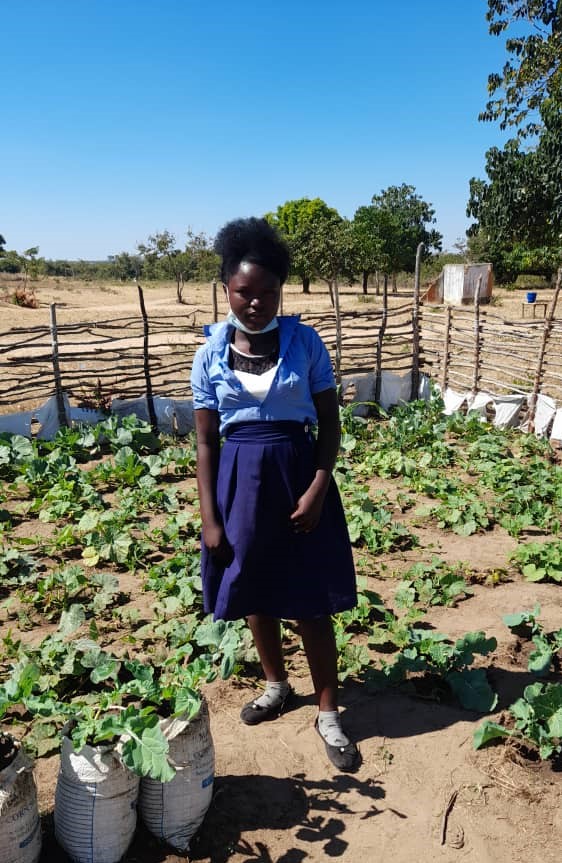 Schools all over the world are embracing garden projects as a means of educating children about nutrition and cultivation, as well as encouraging a healthy lifestyle as they grow. This school in Zambia started out with those same goals, but these enterprising students have found yet another benefit.
Joyce Chipeta, a 14-year-old Grade 7 pupil told us: "Sometimes when we have school events like sports, we cook the vegetables from our mobile gardens. Selling vegetables also helps the school in buying basic things that are needed to operate well. We managed to raise money for buying school stuff such as chalks and pens from the first produce."
The children at Mphandu Pandu Primary are learning to support themselves financially through farming the land, and also enjoying delicious vegetables along with their vitamin-enriched Mary's Meals porridge. They currently grow kale but have plans to branch out into cabbage, spinach, carrots, and onions.
Joyce even said that she is keen to pursue an agricultural career: "The school garden is very important to me because it equips my mind with essential skills and knowledge for the future. We are taught how to water and remove weeds from the crops as well as how to identify and destroy various pests.
"My wish is to see this school gardening initiative grow big so that every pupil, especially those who come from vulnerable homes, can benefit from the project by buying them books, pens and even uniforms."
This school garden project in Zambia is similar to one that was introduced in the early days of our school feeding program in Liberia, following 14 long years of civil war. Many schools still run the gardens with the aim of re-skilling future generations and giving pupils additional tools for self-sufficiency.
Emmanuel Williams is a 10-year-old pupil at the Tomorrow's People Foundation School in Bong County. He said: "I really like the vegetable garden – so much so that I get seriously involved with their planting. I help to plant, weed and water the garden. I feel so enthusiastic about working in the garden and enjoy the fruits of our labour."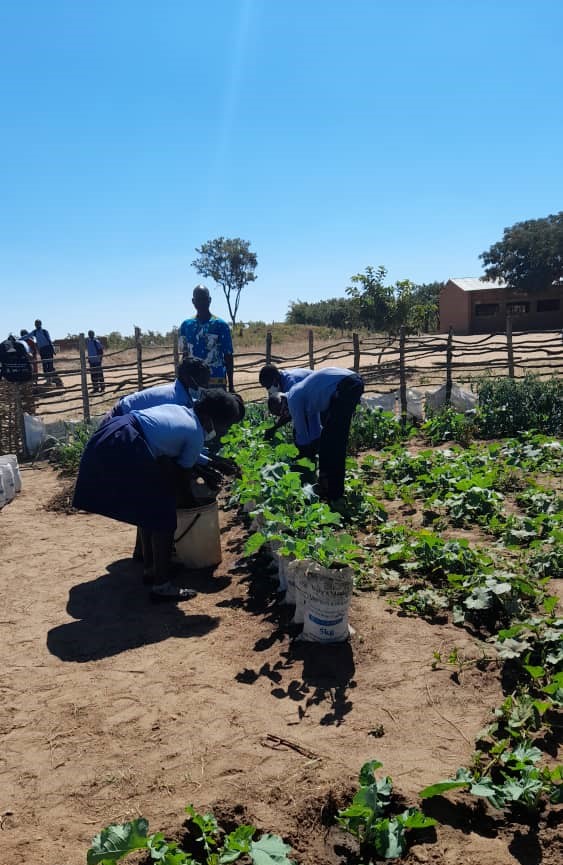 Back in Zambia, school head teacher Mr. Tenson Nyirenda shared that the venture began partly as a way of enhancing the nutritious lunches provided by Mary's Meals, but quickly became much more: "The school mobile gardening has become an amazing interdisciplinary educational tool allowing subjects to be taught such as Home Economics, Environmental Science, and Nutrition. Children are the future leaders of our nation and for them to reach their fullest potential, a healthy diet is very important for their minds and development
of their bodies."